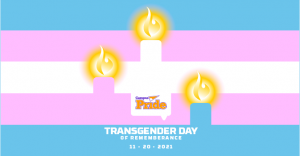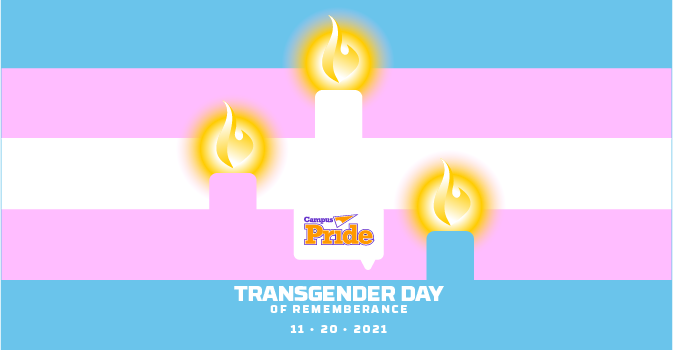 How schools can honor Trans Remembrance Day: Colleges have a new opportunity to support trans and nonbinary students
This past Monday, November 15, colleges released their first round of early decision acceptances through the Common Application. In 2021, the "Common App" updated its general admissions form to include questions on students' gender identity and the names and pronouns they go by. 
The Human Rights Campaign revealed that 2021 has been the deadliest year for the trans community. Therefore, it is more important than ever for colleges and universities to protect their trans students. Trans researcher and Campus Pride staff member Dr. Genny Beemyn was recently featured in The Conversation talking about how the new Common App affects trans students. Read more advice for trans and nonbinary college applicants at campuspride.org/resources/op-ed-being-trans-on-campus/. 
Colleges Have an Opportunity to Better Support Their Incoming Trans Students – But Will They?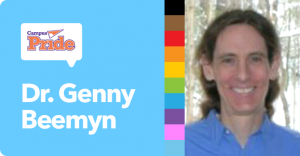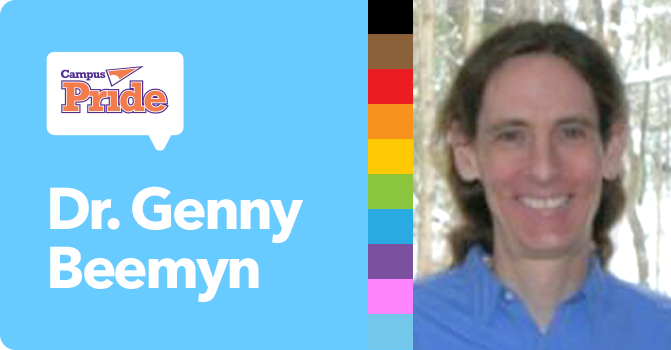 by Genny Beemyn, Ph.D., Coordinator of the Campus Pride Trans Policy Clearinghouse and Director of the Stonewall Center, University of Massachusetts, Amherst
A significant number of colleges, even institutions that have not been very trans supportive, now have an opportunity to acknowledge and respect the gender identities of their trans students. The Common Application, the undergraduate admissions application used by more than 900 colleges, now includes questions in their general application about students' gender identity and the names and pronouns they go by. These changes supplement their question on "legal sex," which offers only "male" and "female" as choices. 
For the first time, the Common Application will give colleges information about their trans students and applicants. Other institutions, which already give students the ability to change their records to indicate the names and pronouns they go by, will have this information more systemically. But regardless of the extent to which the campus is aware of its trans population, the new data enable all colleges that use the Common App to serve their trans students significantly better.
Research that I and other scholars have conducted shows that many trans students feel a sense of isolation and a lack of belonging at their college because of individual and institutional discrimination. As a result, many drop out or do poorly academically. This can have long-term effects on their mental health, work opportunities, and career success. 
Many colleges have implemented policies to support their trans students, such as offering gender-inclusive housing and covering the cost of transition-related medical expenses under student health insurance. But no campus provides enough support so that their trans students do not suffer mentally and academically. This is especially shown by the frequency that trans students are referred to by a name and gender that do not reflect who they are, which are called misnaming and misgendering, respectively. 
The Number of Trans Students
With students now being able to indicate their gender identity, colleges will have a sense of the number of incoming students who are out as trans. Currently, the best estimate of the number of trans students is provided by the American College Health Association's National College Health Assessment (NCHA); its Spring 2021 survey found that 3.6% of students identified as trans and/or nonbinary, with the vast majority identifying as nonbinary (e.g., genderqueer, genderfluid). While trans students represent a relatively small percentage of students overall, their numbers are not insignificant and continue to grow. In the 2021 NCHA survey, a greater percentage of students indicated that they identify as transgender than those who indicated that they are gay or lesbian.
Making use of gender identity information
Colleges that utilize the Common App need to use the responses to the gender identity question to track the extent to which trans students apply and enroll each year and how they specifically identify within the trans community. Colleges can then improve their recruitment of trans students and create and reconfigure programs and resources to serve their needs. For example, if the data show that, reflective of national trends, nonbinary students make up a majority of the college's out trans population, the institution may want to offer more services and programs for them, such as a nonbinary support group.
Making use of names and pronouns
Colleges that utilize the Common App will also have the name and pronouns that students go by. Few college admissions forms currently ask these questions, which means that trans students are regularly misnamed and misgendered by their schools and, as a result, often feel marginalized and invisible. 
A growing number of colleges enable students to request that a chosen name be used on most non-legal campus records and documents and that their pronouns be added to course rosters and other administrative systems. However, students must have prior knowledge of these policies and go through a bureaucratic process to have their gender identity properly documented. 
With the Common App giving students the chance to indicate their chosen names and pronouns, colleges should automatically add this information to their records. This will enable campus administrators and faculty members to know and better respect the gender identities of their trans students. Presumably, the students who indicate their chosen names and pronouns will expect the college they attend to include this information as part of their records.
The colleges that have their own admissions form also need to ask gender identity, chosen name, and pronouns on their application and similarly use this information to support their trans students. After all, a campus cannot address the safety, academic success, and retention of a group of students if it does not know anything about this population. In Figure 1, I provide suggested wording for these questions, as some of the colleges that currently request this information do not use trans-affirming language or offer too few choices for gender identity and pronouns.
The use of a trans-inclusive admissions form will not address all or even most of the needs of trans students. To be trans-inclusive, colleges must eliminate cisnormativity and the assumption of a gender binary in almost every aspect of campus life and create a positive environment, such that trans students will feel welcomed and embraced. But recognizing and respecting trans students from the moment they apply to the institution is an important start.     
Figure 1: How Colleges Should Ask Gender Identity, Chosen Name, and Pronouns on Admissions Forms
What Is Your Gender Identity? (optional; you may select more than one answer):
        agender

        cisgender (non-trans) man

        cisgender (non-trans) woman

        gender fluid

        genderqueer

        nonbinary

        questioning or unsure

        trans man

        trans woman

        another identity. Please explain ___________________
Please indicate if you go by a first name that is different from your given (legal) first name ________________________
What pronouns do you use for yourself? (optional; you may select more than one answer):
he, him, his

she, her, hers

they, them, theirs

ze, hir, hirs

ze, zir, zirs

a set of pronouns not listed. Please explain _________________
# # #
ABOUT CAMPUS PRIDE
Celebrating its 20th anniversary year in 2021, Campus Pride is the leading national nonprofit organization dedicated to building future leaders and creating safer, more inclusive communities for LGBTQ people and allies at colleges and universities. Founded in 2001 by nationally-recognized LGBTQ civil rights leader and campus pioneer Shane L. Windmeyer, Campus Pride offers a wide variety of programs and resources for students and prospective students, including the Campus Pride Index, HBCU Clearinghouse, Trans Policy Clearinghouse, Lambda 10, Stop the Hate and Safe Space trainings, and the annual Camp Pride leadership camp. www.campuspride.org