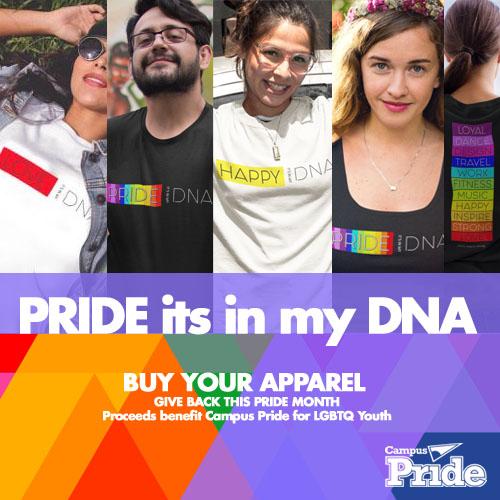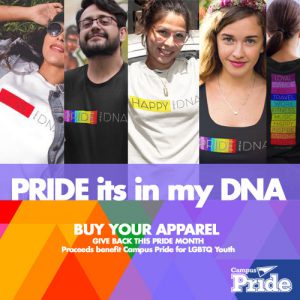 Each month, Digital Nomad Apparel (DNA) will be creating a collection that is connected to a cause. In honor of PRIDE month, they have created a PRIDE t-shirt collection and has chosen to donate 10% of the proceeds from this collection to Campus Pride.
DNA got its start from the desire for a different type of clothing company. "The mission is to support freelancers, designers, and anyone living this new lifestyle born out of the tech era called Digital Nomadism," says Taylor Clark, founder of DNA. "I always wanted to support foundations and non-profits through apparel too. So thats where the idea for my Collections For A Cause was born."
Campus Pride will receive 10% of the sales from every shirt sold from the DNA's Pride Collection.

"We are honored to be chosen as the beneficiary of Digital Nomad Apparel's Collections For A Cause during PRIDE month," says Shane Windmeyer, Executive Director of Campus Pride. "Campaigns like this show support for our LGBTQ community and we look forward to working with DNA in ways that help bring the necessary awareness to affirm our LGBTQ youth."
During PRIDE month, show your Campus Pride by purchasing a unique t-shirt design. Money donated to Campus Pride goes toward funding for vital programs and services for LGBTQ youth in Charlotte and across the country.
Don't miss out on your chance to stand up for LGBTQ youth and support Campus Pride. Happy PRIDE!