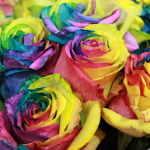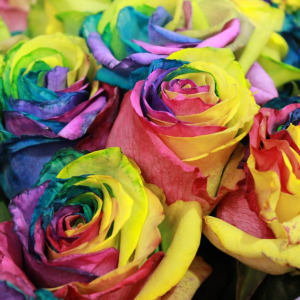 April, or GAYpril, as it is referred to in some circles, is a great time of the year for LGBT related programming. By early in the spring semester most student organizations have a strong, core-group of folks involved who will help in the planning and execution of a fabulous LGBT and Ally Awareness Week.
Use this guide for a great "Gaypril" campaign, or wait until June for a Pride Month event!
Getting started: Because you cannot plan everything by yourself, consider forming a Planning Committee. Ask folks, including students, faculty and staff, to contribute their ideas and time. Work with other groups on campus, including groups that interconnect with LGBT people. For example, students of color groups, fraternities and sororities, sports groups, women's groups, and religious groups. Also, make sure to include your allies!
Depending on what goals you have in mind, consider the following themes and each activity that follows:
Create Visibility
Information Tables – display fliers or pamphlets about LGBT and Ally resources, groups, and community outreach, etc.
Write letters to your school and/or local newspapers about LGBT and Ally issues.
Poster Campaigns – get together with other LGBT and Ally students, faculty and staff and make posters that display positive slogans relating to the LGBT and Ally community (i.e. "Gay is Great!", "Trans Rights are Human Rights", "Loud and Proud"). Make sure to hang them all over campus (the inside doors of bathroom stalls are a great place to advertise!). Be aware that the posters may get ripped down or defaced.
Create a policy where any posters found with graffiti on them are returned to you – use this to show other students and the administration the extent of homophobia on campus.
Chalking – get out the old box of Crayola chalk and hit the concrete. Advertise your events and positive slogans. Make sure you find out what the "chalking" policy is on your campus before you start.
Fly the Flag – you can't get more visible than flying the rainbow flag from the school's flagpole. Use your faculty and staff allies to help you lobby the administration to make this happen.
Condoms/Dental Dams/Finger Cots – promote safer sex by distributing or selling (at a reasonable price or for donations) materials at your events and information tables.
Give-aways – You can use almost any type of give-away to create attention and excitement: Rainbow Ribbons, Buttons, Bumper Stickers…the possibilities are endless. It helps to be creative.
Create Awareness
Panel Discussions – choose a topic, gather speakers from various perspectives, and designate someone to help facilitate the discussion. This is a great way to dialogue about issues pertaining to the LGBT and Ally such as the invisibility of bisexual identity, the history of the LGBT and Ally social movements, queer parents, etc.
Be silent for a day – and I'm not kidding. Join thousands of people around the world and increase awareness of the oppression that LGBT and Ally people face, by participating in The National Day of Silence at www.dayofsilence.org.  Expand your campaign to include raising awareness about the oppression faced by people of color, people with disabilities, people of diverse religions, ages, national origins, social classes, etc. End the day by breaking the silence with an open mic and speak out.
Luncheon – around tables in a room. Each table is designated with a specific topic for discussion, with one person at each table to  facilitate the discussion. Have the guests switch tables every fifteen minutes so that they can discuss other topics. Oh, and provide lunch!
Resource Fair – bring local, regional and national organizations and service providers to campus to share information, resources and volunteer opportunities.
Foster Community
Conferences – whether your campus is hosting a LGBT and Ally conference or there is one nearby, attend, volunteer, explore, learn, and connect with others.
Brown Bag Lunch Series – each event focuses on a different topic or issue, invite special guests, discussion leaders, etc. If you have a budget available, provide beverages, desserts or other treats.
Dance – get your groove on and invite other student groups from all over to celebrate!
Source: Campus Pride, 2012.