The LGBT Youth Movie Guide: 2013 Edition
Courtesy of Wolfe Video and Campus Pride

Seeing ourselves represented on the silver screen can be one of the most affirming, empowering and revolutionary experiences we have as lesbian, gay, bi and transgender (LGBT) people coming of age. Below is our select list of LGBT Youth DVDs.
Gay:
Beautiful Thing (1996) One of the best-loved gay movies of all time, Beautiful Thing tells the story of two British gay teens in love. Clever, poignant, refreshing, not-to-be-missed.
Defying Gravity (1997) A poignant collegiate drama that deftly unfolds the coming out process of a macho fratboy who falls in love with hisopenly gay friend.
Edge of Seventeen (1998) This charming indie period piece about a Midwestern high school kid coming out in the '80s was a huge hit on the gay film festival circuit.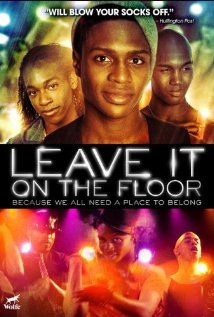 Leave It On The Floor (2011) Ephraim Sykes stars as a black gay teen thrown out by his parents and taken in by a drag queen and her gay "children" in this high-energy, music-filled homage to Paris is Burning.
Pedro (2008) Oscar-winning Milk screenwriter Dustin Lance Black brings to life the story of another real gay hero, HIV-positive MTV Real World star Pedro Zamora.
Ready? OK! (2008) A poignant story about an irresistibly spunky aspiring boy cheerleader in Normal Heights, USA.
Shelter (2007) Fresh out of high school, Zach falls for his straight best friend's gay older brother in this terrific drama set against the surfing backdrop of Southern California.
A Very Serious Person (2006) A precocious teen develops a parent-child bond with his dying Grandmother's gay male nurse (written, directed and starring Charles Busch).
Were The World Mine (2008) High school teen, Timothy turns his narrow-minded town gay while capturing the heart of Jonathon, the rugbyjock of his dreams in this multi-award winning and triumphant indie musical.
White Frog (2012) Harry Shum, Jr. stars as a teen who had a secret that his family will only discover after his death in this moving star-studded drama featuring Booboo Stewart, BD Wong and Joan Chen.
The Wise Kids (2012) Tyler Ross stars as an inspiring gay teen with a great PFLAG Dad and two best female friends. It's the summer after high school and the trio of pals grapple with faith, sexuality, love and friendship in their Southern Baptist community.
Lesbian:
All Over Me (1997) Teenage aspiring rock-star Claude (Alison Foland) has a semi-requited crush on her best friend Ellen (Tara Subkoff). All Over Me features a great cast including a young (pre-L Word) Leisha Hailey and the adorable Wilson Cruz.
But I'm a Cheerleader (1999) Lesbian heartthrob Clea Duvall steals the show as the moody butch in love with Natasha Lyonne in this fabulous tale of love and longing set in the midst of a campy, highly stylized Homo-Rehab Camp.
D.E.B.S. (2005) This tremendously entertaining lesbian spy romp spoofs a whole range of Hollywood movie conventions and offers up a truly satisfying romance full of cute girls and great one-liners. The first widely-released lesbian movie to get a PG-13 rating.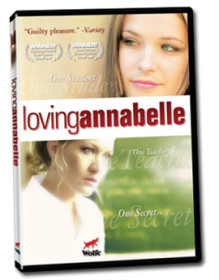 The Incredibly True Adventure of Two Girls in Love (1995) A terrific teen romance about the love between poor white tomboy Randy (pre-L Word Laurel Holloman) and her affluent African American classmate Evie (Nicole Ari Parker).
Itty Bitty Titty Committee (2008) A dynamic, romantic, funny and political movie from Jamie (But I'm a Cheerleader) Babbit. Melonie Diaz stars as recent high school graduate Anna, who hooks up with a Feminist girl gang and falls for leader Sadie (Nicole Vicius).
Lost and Delirious (2001) This intense melodrama takes up the long tradition of lesbian Girls' Boarding School movies and features a stunning cast of young female stars (Piper Perabo, Jessica Pare, and Mischa Barton).
Loving Annabelle (2006) Erin Kelly stars as Annabelle, a wild Senator's daughter who falls in love with her teacher at a Catholic girls boarding school in this smash hit film.
Love My Life (2006) Ichiko is a happy go lucky girl who falls in love with serious Eri, a fellow student at the university in this charming love story adapted from a Japanese Manga.
Mosquita & Mari (2012) This exquisite coming of age tale follows a pair of Latina teens who fall gradually in love against the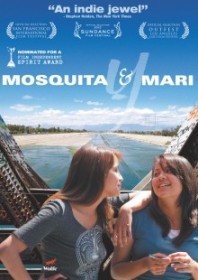 backdrop of Southeast Los Angeles.
Pariah  (2011) A seventeen year-old African American butch teen is torn between the demands of her conservative family and the comfort of her lesbian friends.
Stranger Inside (2001) This exceptionally well-produced drama is an uncompromising story of African-American lesbians. Director Cheryl Dunye tells the story of a tough young butch, Treasure Lee (Yolanda Ross) seeking out her long-lost lifer mother.Show Me Love (1998) This tremendously charming teen lesbian romance outgrossed Titanic to become the most successful Swedish film in history. Don't be intimidated by the subtitles! This is a terrific film!
Bi/Transgender/Intersex:
Boys Don't Cry (1999) Hilary Swank took home an Oscar for her powerful portrayal of transgender teenager Brandon Teena. Boys Don't Cry is, for the most part, the most complex and satisfying mainstream depiction of an FTM transgender character.
By Hook or By Crook (2001) This innovative drama manages to tackle and transcend gender as a category. The quintessential butch/transman San Francisco buddy movie!
Hedwig and The Angry Inch (2000) John Cameron-Mitchell stars as Hedwig, the male-to-female transsexual East-Berliner rock-star in this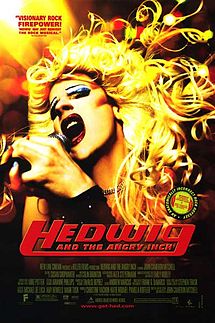 feature film version of his legendary Off-Broadway play.
Tomboy (2011) Ten year-old Laure (Zoe Heran) moves to the suburbs and decides to pass as a boy amongst the pack of neighborhood kids in this beautiful French drama.
XXY (2007) Ines Efron stars as an intersex teen beginning to explore her sexuality and her complex personal identity in this award-winning Argentinian drama.
For Everyone:
Bully (2012) This acclaimed documentary follows five kids and families over the course of a school year — offering deep insight into different facets of America's bullying crisis.
Fabulous!: The Story of Queer Cinema (2006) A whirlwind tour of clips from your favorite LGBT movies, plus smart interviews with the superstars of gay and lesbian cinema.
Floored By Love (2006) Fresh, multi-cultural comedy about a 20-something Asian-Canadian lesbian couple and a mixed-race, newly out gay teen!
Follow My Voice: With The Music of Hedwig (2006) Follow the stories of four students at New York's LGBT Harvey Milk School and the production of the star-studded "Wig in a Box" CD with songs from the hit film, Hedwig performed by Rufus Wainwright, Cyndi Lauper, Sleater-Kinney, Ben Folds, Yoko Ono, and more.
Spork (2011) A smart, foul-mouthed underdog musical-comedy for audiences of all genders about an intersex teen who identifies as a girl(though she also has the anatomy of a boy) and all the travails she faces as a junior high outcast.
Stonewall Uprising (2010) This popular PBS documentary tells the story of the Stonewall Riots and the start of the modern gay liberation movement.
WHERE TO FIND THESE FILMS: Look for these movies on DVD and digital at video stores, your local library and fine retailers and digital platforms everywhere including destinations like iTunes, Hulu, Netflix and WolfeOnDemand.
Campus groups and organizers should contact jeffrey@wolfereleasing.com to make arrangements for any public screenings of Wolfe films.