To honor the Campus Pride Speakers Bureau, we will be starting the People of Pride blog series dedicated to getting to know the esteemed members through individual interviews.
The Campus Pride Speakers Bureau is our way of highlighting artists, entertainers and speakers that represent the diversity of the LGBTQ community and the various issues that impact LGBTQ and ally people. In addition to their expertise and, or talent, these individuals represent the values of Campus Pride and share our work across the country.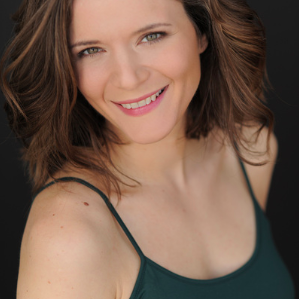 About Lauren LoGiudice
Lauren is an accomplished writer, actor and activist, who creates solo work to explore identity, most recently focusing on Old Hollywood. Her lecture topics and solo performance are focused on LGBTQ history of Hollywood, bisexuality in Old Hollywood and women's struggles in Old Hollywood.
Lauren is based in NYC and has performed her solo work with Michele Tea in San Francisco, Stockholm Pride in Sweden, NYC HOT festival, and throughout the U.S. You can see Lauren in several broadcast commercials and numerous film and television spots. After the theatrical release of the feature film, When Harry Tries to Marry, Lauren was singled out as a rising star. Her work has been featured by The New York Times, BBC, Curve Magazine, Next Magazine, Roma C e, amongst others.
Q: In what ways have you been an activist, and how does that activism influence your current work?
A: I've always been an activist. From birth I have always sided with the underdog. I was very involved with the queer alliance at Wesleyan University. When I graduated I was a teacher for a few years and I started the school's first GSA. I was one if the first out teachers there at the school, which was in Oakland, CA. It brought up conversations with the school that I'd never had before. One of the things I'm most proud of is an art instillation brought to the school that calmed some of the tensions in the school around these conversations. After that I went to India after receiving the William J. Clinton Fellowship. I was working with hijras, kothis, and other LGBTQ+ communities in India on HIV prevention.
I've realized that my soul calling, what I'm on the planet to do is write and perform. I started to tell my story and stories of communities I know on stage. I just tell my own story, and that's where it comes from. My first solo show was Queens Girl, and it was about growing up queer and Italian-American in New York. Then I made the jump to telling other people's stories. I fell in love with Garbo and explored how her story could inform my work as an activist. I feel that performing those stories is a form of activism.
Q: How does art influence the LGBTQ movement?
A: There's so many people with different experiences; it has the potential to inform and inspire people and give them a voice. It should be a central part of what we're doing. It's fun, entertaining and empowering. Bringing fun into the space is engaging to those who may not be attracted to activist spaces. I also think letting art in enables the LGBTQ community to allow different groups to come together to work together – the film community, the theatre community, the art community. Focusing on LGBTQ people and making their intersectionality, their experiences, the subject matter of the art brings in more community.
Q: What can today's student activists gain by learning about queer people in the Golden Age of Hollywood?
A: So much! I was blown away by the lessons people took from my workshop. Being unapologetically yourself. I think you also learn how to have strength in times of adversity. If we don't tell our story, no one is going to tell it for us, and if they do we might not like it. I can say one thing is that young activists are surprised by the fact that they are making history. You have to preserve it as you go. Sometimes young people don't understand is that and how people can learn from them and their experiences.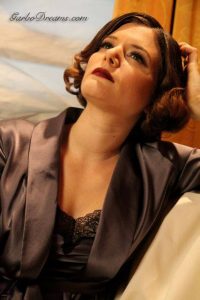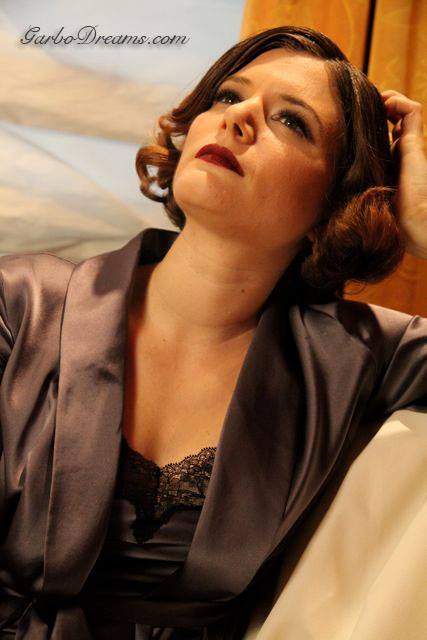 Q: Why have you chosen to focus on Greta Garbo in your current show, Garbo Dreams?
A: Greta Garbo was one of many people I look up to. We choose to delve into a subject that is aligned with the personal journey we're going on. She deals with issues of loneliness and self-worth, and I was also exploring those issues. She was a woman of strength. She was androgynous and I felt aligned with that and going through that identity work with her.
Q: What can activists learn from Garbo's story?
A: She was a supreme negotiator. She was not afraid to tell people no. She also was not willing to do things the way people says they should be done. She lived life how she felt was herself. She was committed to living life on her own terms. As activist, we are tied up in the way things are done and that activist strategies can't change, but that's not true. You can do activism your own way and make a difference.
Q: In what ways do you see theatre training as an important activist skill?
A: The ability to be in front of people and connect empathetically with other people in a group is an activist skill. You're essentially stepping in another person's shoes and seeing through their eyes and that allows you to connect with them on a deeper level and work with them in a stronger way. We talk about intersectionality, and seeing things through other people's eyes is essential to understanding people's experiences. There's also the ability to persuade, there's something about being comfortable in front of other people goes a long way when it comes to making change.
Q: Do you have any other thoughts for college activists?
A: There are many other women in Hollywood we should take lessons from. Mercedes de Acosta slept with all the ladies in Old Hollywood; she was the "big dyke on campus." She told her own story even when people denied it. She preserved her own history. There's also Joan Crawford. Her lesson is to be who you all truly inside, your true essence. If you stay with that, you will be successful no matter what you do.
When you book these individuals through Campus Pride, a portion of the speaking fees come back to support the nonprofit organization and our work to create safer, more welcoming LGBTQ campus communities across the country.
To learn more about Lauren LoGiudice, read a full bio, and book her for your campus, please visit her Campus Pride speaker's page.
Allison Marie Turner is an alumnus of the University of North Carolina at Chapel Hill, where she studied journalism and mass communication and women's and gender studies. She is a 2015 Programs and Communications Fellow for Campus Pride. Follow her on Twitter @amturner1993.