by Emma Williams, Syracuse University alumnx and Planned Parenthood employee
TW: Sexual assault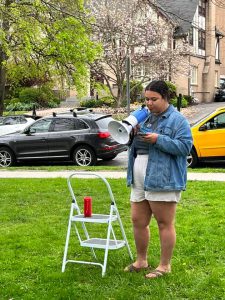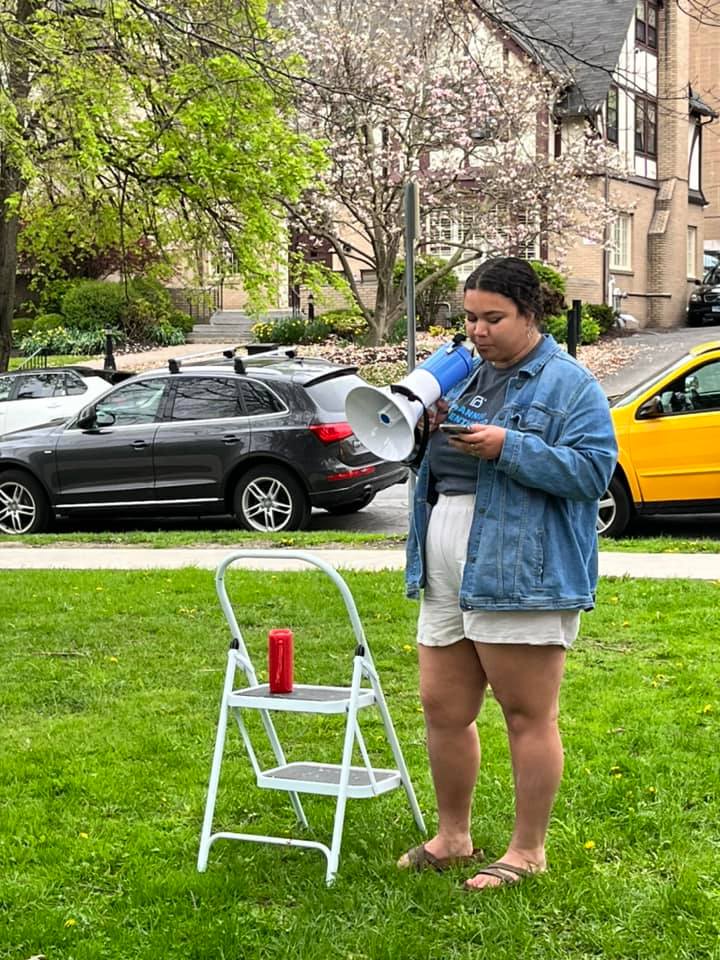 Emma Williams is a recent graduate of Syracuse University. She graduated with a bachelor's degree in sociology and women and gender studies. She is an advocate for LGBTQ, feminist and Black women's rights. Williams has worked with Planned Parenthood of Central and Western New York for over a year advocating for reproductive rights and helping to provide sex education.
On May 6, Williams spoke at a rally hosted by the Syracuse Party for Socialism and Liberation, supported by Planned Parenthood and other local organizations. "One thing I want to add in retrospect is that abortions do not need traumatic backstories to be valid. Your choices over your body are always valid," said Williams.
Here is an excerpt from her speech at the emergency rally to defend abortion rights: 
When I was sexually assaulted, I thought of abortions before I could even process what had happened. Would I need one? Would I be willing to go through with it? One in four women experiences this on college campuses every year. 
As abortion is banned and criminalized, people with uteruses will be going to jail. I may feel anger on my campus in New York state, but it is nothing compared to the experiences of people in the twenty-four states planning on banning and restricting access to abortions. Those who do not have the time, means or support to get to the clinics that remain open will still need abortions.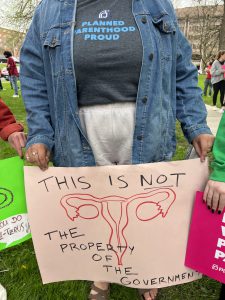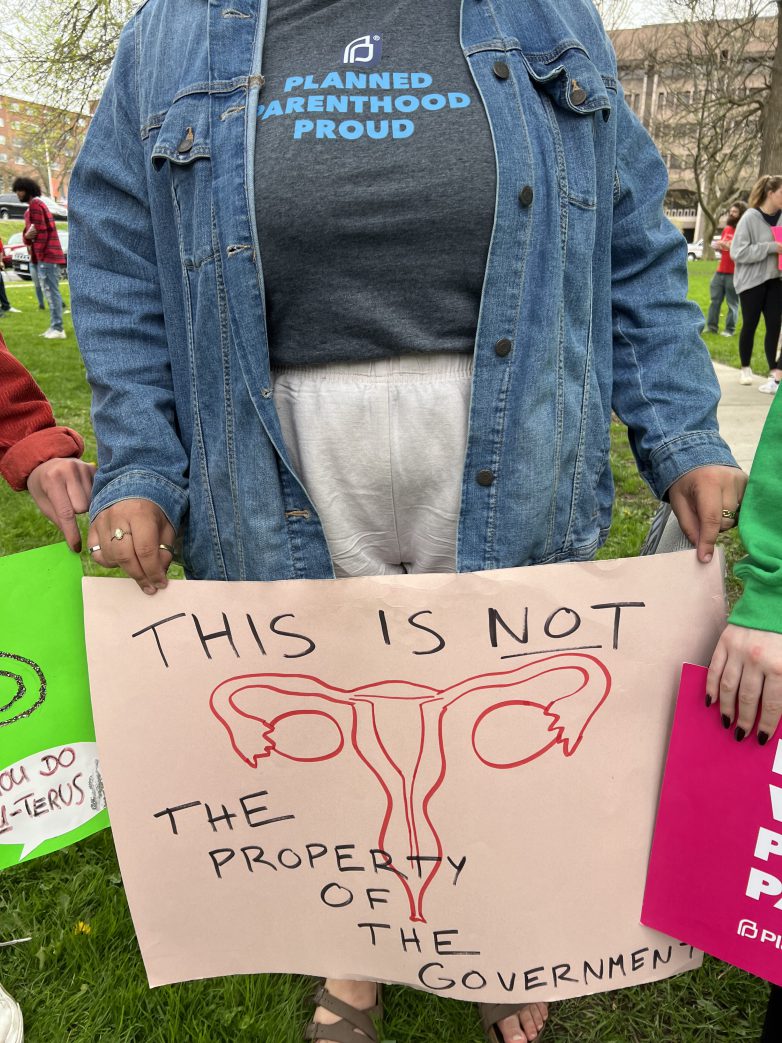 There will be a 20% increase in birth-related deaths in the first year this is overturned. Black people are three times more likely to die in childbirth. Experts say these deaths will be concentrated among those who are living below the poverty line and within BIPOC communities. But where are the pro-lifers when it comes to the deaths of those seeking abortions?
We are in 2022. Our supreme court has decided to hide its hatred behind Christian love. We no longer have separation of church and state. But what we do have is numbers. We will not allow nine people we did not elect to govern our bodies. There is power in our autonomy.
I want to leave you all with two Audre Lorde quotes. The first is "your silence will not protect you." By being here you all have made a commitment to not being silent and continue to be loud about your anger. The second quote is "without community, there is no liberation." There is no time for individualism. Take action by being in a community with those most affected across the country. Take action by speaking out against ableism, misogyny, racism, classism and all the interlocking tools used to systemically silence. Take action by loving your community and being gracious to yourself and others because hard days are to come. Let's remind the old bags what real democracy looks like.  
# # #
ABOUT CAMPUS PRIDE
Celebrating its 20th anniversary year in 2021, Campus Pride is the leading national nonprofit organization dedicated to building future leaders and creating safer, more inclusive communities for LGBTQ people and allies at colleges and universities. Founded in 2001 by nationally-recognized LGBTQ civil rights leader and campus pioneer Shane L. Windmeyer, Campus Pride offers a wide variety of programs and resources for students and prospective students, including the Campus Pride Index, HBCU Clearinghouse, Trans Policy Clearinghouse, Lambda 10, Stop the Hate and Safe Space trainings, and the annual Camp Pride leadership camp. www.campuspride.org.