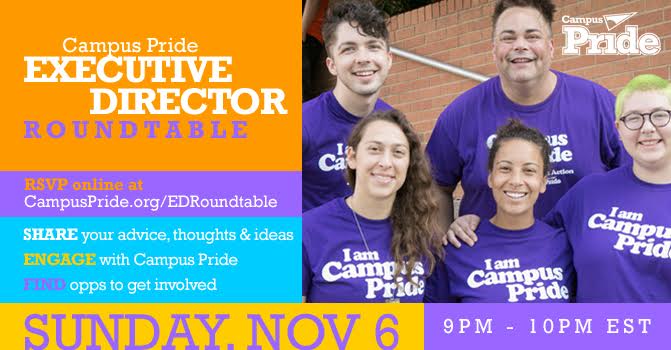 Join Campus Pride Executive Director Shane Windmeyer and Campus Pride student leaders this Sunday to learn about Campus Pride opportunities as well as talk about your ideas and concerns.
SUNDAY, NOVEMBER 6
9 p.m. EST
Learn about upcoming Campus Pride opportunities.
Share your ideas and concerns about Campus Pride, LGBTQ issues, etc.
Ask for help or assistance for your campus.
Dialogue about the future of Campus Pride.