Statement from Campus Pride Executive Director Shane Windmeyer on passing of North Carolina HB2: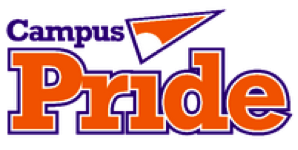 The North Carolina Governor and legislature chose to place LGBTQ youth in harms way with the passing of HB2. This law now endangers transgender youth and creates an unsafe environment for transgender people to use the bathroom across the State of North Carolina. It is absurd and ignorant to mandate 'biological sex' as criteria for bathroom usage and then assumingly police people entering the bathroom based on their 'biological sex.' This is blatant transphobia and anti-LGBTQ religion-based bigotry at its worst.
Furthermore, HB2 is not only unsafe but jeopardizes billions in federal financial aid money coming to colleges and universities in the State of North Carolina. The bill is in direct conflict with protections provided to college students under Title IX. This law only exacerbates the issue causing harm to vulnerable LGBTQ young people and will result in legal challenges due to unfair conditions for transgender students who are entitled under Title IX to safe and equitable education services.
Being founded in 2001 in Charlotte, NC and being part of this community, Campus Pride as a national organization living in the South has witnessed firsthand the extreme vitriol and harassment directed at transgender and gender nonbinary young people. We have lost too many young trans lives locally due to harassment, bigotry and negligence of elected officials and leaders.
Let your voices be heard. Join Campus Pride and coalition partners today across the State of North Carolina as we take a stand and rally against HB2.
List of North Carolina Rally & Demonstrations
Charlotte, NC Rally – https://www.facebook.com/events/745980615538416/
Raleigh, NC Rally – https://www.facebook.com/events/1513425065632741/
Asheville, NC Rally – https://www.facebook.com/events/253184308358870/
For more information go to CampusPride.org or follow on Twitter @CampusPride
Campus Pride is the leading national educational organization for LGBTQ and ally college students and campus groups building future leaders and safer, more LGBTQ-friendly colleges and universities. The organization provides resources and services to thousands of college students and nearly 1400 campuses annually. Learn more online at CampusPride.org.