The 4th of July is right around the corner and it is a day to celebrate America and all we have overcome.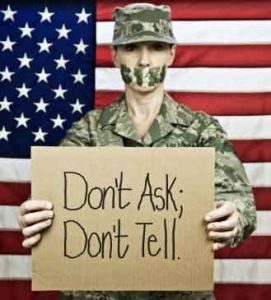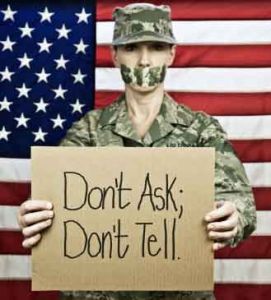 I will admit, I am one of those girls that love flaunting my American pride around everyday of the year, but especially on the 4th of July. I grew up in a very military town called Pensacola, Fla. Pensacola has one of the biggest Naval bases in the country, so there is basically a military family on every corner. Pensacola also has one of the biggest LGBTQ celebration weekends, and it happens to be on Memorial Day weekend every year. This LGBTQ celebration occurs on Pensacola Beach and it always causes a huge uproar every year the time comes because of the significance of Memorial Day.
In the past, the LGBTQ community and the military have not had the best relationship. "Don't Ask, Don't Tell" was a a policy that prohibited LGBTQ individuals from openly serving in the United States military. This policy lasted for 17 years and openly discriminated against the LGBTQ community. President Obama, with the help of the U.S. Congress, repealed the "Don't Ask, Don't Tell" policy in 2010. Since then, the military has begun to make many positive strides towards LGBTQ friendliness.
There are many websites and organizations that allow resources for LGBTQ military personnel and their families. Also, many branches of the military are starting to openly talk about LGBTQ issues and allow their soldiers to meet and have LGBTQ events. I personally know a man who used to be in the Army and once a week he would host an event for gay and bisexual men to come and mingle and simply hang out. These weekly events would occur on military bases or where they were stationed at the time. This would of been unheard of as soon as 10 years ago.
I believe the military and the LGBTQ community will always have their differences, but in the end whether we are in the military or come from a military family, we all have one thing in common. We are all Americans and proud! Happy 4th of July!
LGBTQ military friendly websites:
http://www.milpfc.org
http://militarypartners.org/about/
Samantha Kelleher is a Senior at the University of South Florida and plans on pursuing a degree and career in Student Affairs. She is a Resident Assistant and also in a Greek Panhellenic organization at USF.