---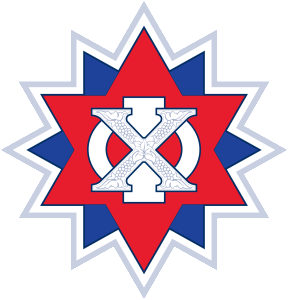 On Thursday, June 30th, 2016, Chi Phi, one of the nation's oldest fraternities, made strides to allow transgender men into their fraternity.
A press release from Chi Phi stated that, "The Congress adopted an amendment clarifying membership eligibility to include any male as defined by valid legal documentation." This means that only trans men who have changed their legal gender marker to male will be eligible to join.
It's a great gesture towards inclusivity by the individuals of Chi Phi, but still excludes most trans men, especially those in college. Changing gender markers on legal identification in most states requires that the individual undergo Gender Affirmation Surgery before changing their legal gender marker, and many trans people cannot afford the surgery or do not want to have it.
And if a trans man wants to join a Chi Phi chapter in certain states (like Tennessee or Ohio), they wouldn't be able to because those states do not allow trans people to change their gender marker on legal documents at all.
Demanding that trans people go through the process of changing their legal gender marker before entering into single-gender spaces like fraternities and sororities upholds the notion that there's this essential and quantitative aspect about being male or being female that is true about each person. Trans men having to go through unnecessary barriers to qualify their gender is not and should not be the end goal, because filtering out which men are really men isn't a step for equality, it's another barrier dividing trans men from cis men.
This added policy seems to be a stride in the right direction, but actually upholds the narrative of gender essentialism that many trans people are trying to break away from. Requiring trans men who want to join a fraternity jump through more hoops than their cisgender counterparts, isn't necessarily the perfect solution to the problem.
Campus Pride commends Chi Phi for taking an important first step, but urges them to continue the conversation. Sam Borchart, the undergraduate chairman of the Committee of Membership, said, "One change is never a stopping point, and we hope this opens the door to further discussion about inclusivity, particularly for transgender men who want to join us in brotherhood."
Hopefully soon all fraternities and sororities will have policies that include the language of "male-identified people" or "female-identified people" instead of requiring trans people to go through the difficult and taxing process of legally changing their gender marker.
A link to Chi Phi's full press release can be found here.
Campus Pride is the leading national educational organization for LGBTQ and ally college students and campus groups building future leaders and safer, more LGBTQ-friendly colleges and universities. The organization provides resources and services to thousands of college students and nearly 1400 campuses annually. Learn more online at CampusPride.org.