National Study looks at Transgender/Gender Non-Conforming Populations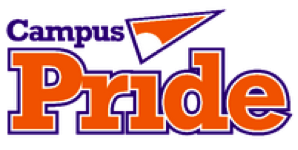 Campus Pride partners with Abbie Goldberg, a Professor of Psychology at Clark University in Worcester MA, in conducting a survey of trans/gender-nonconforming college students. This study also includes recent graduates and graduate students regarding their perspectives and experiences on a range of topics, including trans advocacy and needed supports/services on university campuses.
Students with non-binary gender identities are particularly encouraged to participate, as their experiences are rarely represented in research. Students may participate if they identify as trans, gender-nonconforming, gender questioning, genderqueer, agender, or anywhere on the gender-nonconforming spectrum. The survey, which was informed by focus groups and consultation with trans/gender nonconforming college students, takes about 25-30 minutes to complete. All responses are anonymous. Individuals can elect to be entered in a lottery for one of 10 $50.00 Amazon gift cards; individuals' names and email addresses will not be connected to or traceable to the data that they provide.
Please contact the principal investigator of the study, Abbie Goldberg, with any questions or feedback, or to request to be informed of study findings: agoldberg@clarku.edu. Feel free to learn more about her research on sexuality, gender, and families. Or visit the project Facebook page, and "like" it  to be informed of study updates: www.facebook.com/transgnc.
This study has been approved by the Clark Committee for the Rights of Human Participants in Research and Training Programs (IRB).  Any questions about human rights issues should be directed to the IRB Chair, Dr. James P. Elliott: (508) 793-7152 or by e-mail (humansubjects@clarku.edu).
Campus Pride will use data from this study to further develop resources for transgender/gender non-conforming student populations.
Campus Pride is the leading national educational organization for LGBTQ and ally college students and campus groups building future leaders and safer, more LGBTQ-friendly colleges and universities. The organization provides resources and services to thousands of college students and nearly 1400 campuses annually. Learn more online at CampusPride.org.