Central Michigan University sends students for Alternative Winter Break Program with Campus Pride in Charlotte, NC
Central Michigan University has partnered with Campus Pride for a second year to provide an Alternative Break Program experience through BreakAway. CMU Students joined Campus Pride in Charlotte, NC for their Winter break 2014. The following a reflection of their week spent with Campus Pride learning about LGBTQ youth, activism, and social justice.
Written by James Richard Wilson II and Bradley Halverson. 
Reaction is not activism
Many of us have done it. We got that Human Rights Campaign sticker in the mail and proudly put it on the back of our vehicle. We've made countless social media posts proclaiming our support for marriage equality. Many of us have even changed our profile picture for LGBTQ campaigns.
Although generating awareness is important, this does not make you an activist.
Do you want to know what does make you an activist? Voting. Educating yourself. Learning new perspectives. Stepping up when you see someone being mistreated. Hearing someone's story. Demanding social change from politicians.
We've been trapped in this bubble that marriage equality is the only issue at hand.
What is the LGBTQ homeless rate in your community? Does your university provide gender neutral bathrooms? Do you know of someone who is struggling with their sexuality? How is mental health and HIV/AIDS addressed in your community?
These are the questions we should be asking ourselves if we want to become an ally for the LGBTQ community.
A football team without a coach
Today, Campus Pride Cofounder and Executive Director Shane Windmeyer spoke to us about the LGBTQ community in higher education.
This topic is an integral part to Campus Pride's mission statement on creating a safe and inclusive environment for LGBTQ youth on college campuses. If the people directly responsible for student life and activities are not concerned about the issues that plague members of the community, how can the institution be a welcoming place for such members?
Shane used the metaphor "a football team without a coach" to help explain the importance of generating more awareness within higher education. He said that sending a football team out on the field with no coach, no pads and perhaps not even a ball, would lead the players to feel vulnerable and unsafe in that environment. This is similar to an incoming freshman going to a campus that may be really unfamiliar to them and feeling as though they were exposed and uncared for. Without an office of diversity or LGBTQ center present on campus, it is really easy for those LGBTQ youth to feel isolated in their new home.
Campus Pride's Index provides easy access to an online database that allows youth of the community to see which campuses will be inclusive to them. This also allows professionals in higher education to continually improve their campus for LGBTQ youth.
Overall, it was a humbling experience to listen to Shane speak about a topic that he has an in-depth knowledge with and be able to take some of that knowledge back home to Michigan and our future lives.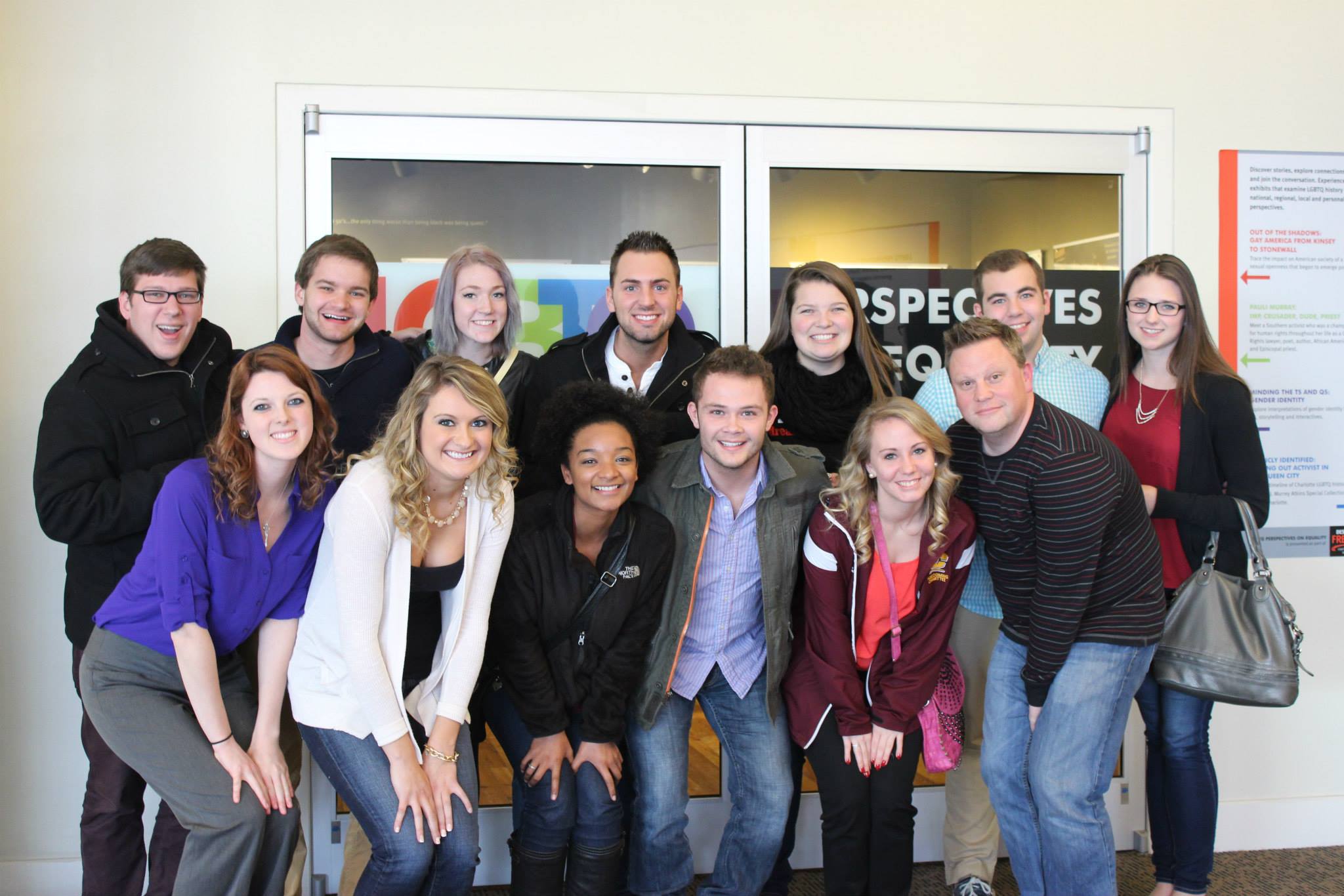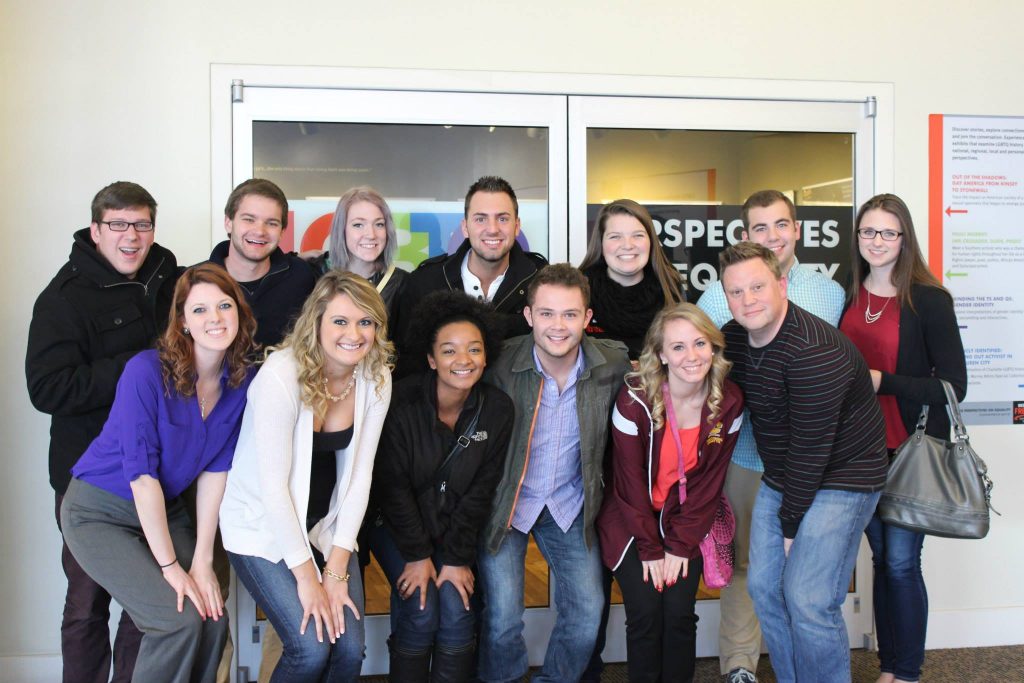 Make discomfort the new comfortable
We had the privilege to attend a community forum entitled: Beyond Marriage Equality: Intersectional Justice & Southern Organizing for LGBTQ Communities. The forum consisted of a panel of a diverse group of individuals from a transgender woman to a reverend, all discussing different issues plaguing the LGBTQ beyond the marriage equality.
One of the big "aha" moments that struck us was this idea of being comfortable in discomfort, which was a quote stated by one of the panelist. This idea implied that the way we break down some of these barriers is simply by talking about the issues, becoming aware of them and becoming more educated. A lot of people tend to not talk about the multitude of homeless LGBTQ because it is easier for them to advocate for marriage equality, which a majority of people already support. But even with same-sex marriage becoming legal in most states, what happens next? Is equality really achieved? Unfortunately marriage equality does not help discrimination in the workplace or stop LGBTQ youth from becoming homeless. These are issues that need to be addressed.
Sitting in the audience, being among such professionals and passionate individuals, it was cathartic. It was a feeling of being a part of something bigger. That even though you were one voice that your voice still mattered in achieving a higher form of tolerance and acceptance for LGBTQ. That was a cool experience to realize that we were among such a plethora of people that cared for all aspects of the community and that no point of view was left unheard.
We are all incredibly thankful that Campus Pride allowed us to attend and serve a purpose by helping setting up the room. It helped unlock the burning passion we all share with this topic, the whole reason for us being here, and also knowing exactly what we need to take by to our own community at Central Michigan University.

Know your status

Campus Pride delivered again a fantastic speaker to come talk to us about AIDS and HIV, an issue that is among some of the top worries of the LGBTQ community. The speaker, J. Wesley Thompson, is a doctor from the Rosedale Infectious Diseases based out of Charlotte, who had invaluable knowledge on the subject.
He spoke about his personal experiences being a gay man growing up in a small town and also the struggles he had getting into his field where superiors refused him opportunities based solely on his sexual orientation. He told us some of the history of HIV/AIDS and how medication for treatment has progressed to the point where anyone diagnosed can still live a full life, if they take the medication.
Most importantly he talked about knowing your status. Wes told us that the majority of the people who pass on HIV to others happen because they simply did not know they had it in the first place. Even if having protected sex (because condoms are not always effective either) there is always a risk of the disease and knowing your status will always be beneficial to you and your partner.
Hearing the statistics and the way the disease has changed over the years was astounding and increased our awareness of just how vastly HIV/AIDS affects the LGBTQ community. The fact that it used to be a death sentence to get the disease and now there is treatment is overwhelmingly positive, and at the rate the science has progressed, the treatments will continue to improve.
A common theme with all these presentations is the influx of knowledge we are receiving. Many of us were unaware of the bigger issues that plague the LGBTQ community, even fewer of us knew about how HIV/AIDS affects the community. It was liberating to hear Wes speak about a topic he was passionate about and how he connected it not only to the LGBTQ community but to everyone as HIV/AIDS is a universal problem. We all felt extremely grateful to have the opportunity to listen to J. Wesley Thompson and hear his wisdom.
Campus Pride is the leading national educational organization for LGBTQ and ally college students and campus groups building future leaders and safer, more LGBTQ-friendly colleges and universities. The organization provides resources and services to thousands of college students and nearly 1400 campuses annually. Learn more online at campuspride.org.