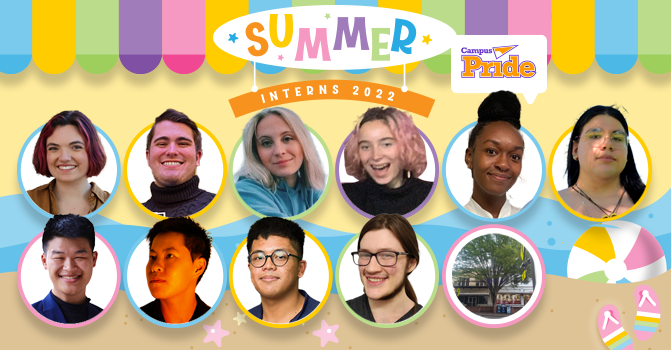 Campus Pride is excited to welcome 11 student interns to our team of volunteers this Summer 2022. Every semester Campus Pride welcomes a class of interns from colleges and universities across the United States. This summer, 11 students were chosen from a highly selective pool of over 25 applicants to work remotely with Campus Pride.
Our Summer 2021 class of interns represents a wide variety of schools from coast to coast. Our student interns are studying to receive their Bachelor's, Master's, and Doctorate degrees in a variety of disciplines. To learn more about our Summer 2022 interns, check out their biographies below or on our website.
Are you interested in volunteering with Campus Pride? We offer many opportunities for students and recent graduates to get involved with the largest non-profit organization for LGBTQ students and young adults. Apply to be a Fall 2022intern for Campus Pride at campuspride.org/connect/internships. To learn about our other volunteer opportunities, read more at campuspride.org/connect/volunteer.
2022 Campus Pride Summer Interns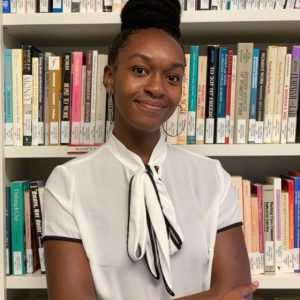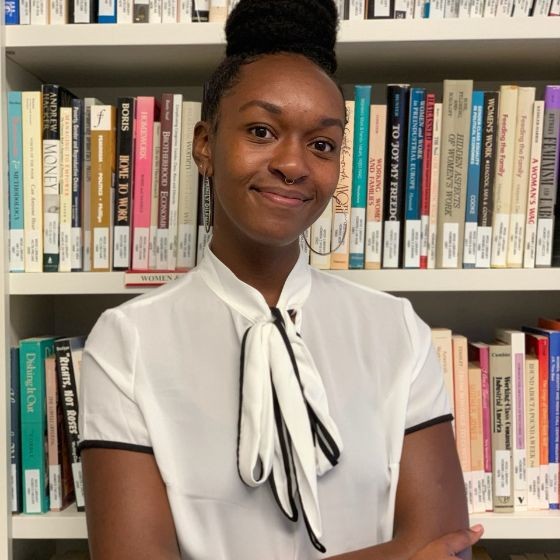 Nia Baker is a Sociology PhD student at the University of Virginia studying race, sexuality, and Black
 feminist theory. Her first paper project, The Sexual Politics of Hookup Culture: A Black feminist intervention seeks to understand how the institutionalization of racism and heteronormativity permeates the social organization of sex on college campuses, arguing that students' responses demonstrate the possibility of agentic sexual expression against the backdrop of exclusion. Her most recent project, Brave (Raced) Spaces: Black queer experiences at PWIs and HBCUs focuses on how institutional cultures affect queer students' sense of belonging. In addition to her academic work, she is also the founder and current co-President of GradQTPOC, a new organization at UVa dedicated to supporting QTPOC graduate and professional students. She is excited for the opportunity to build on what she's learned and apply it as an intern at Campus Pride.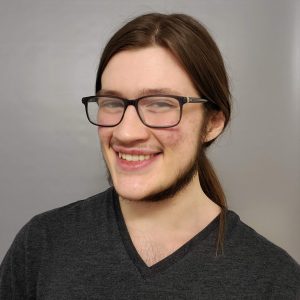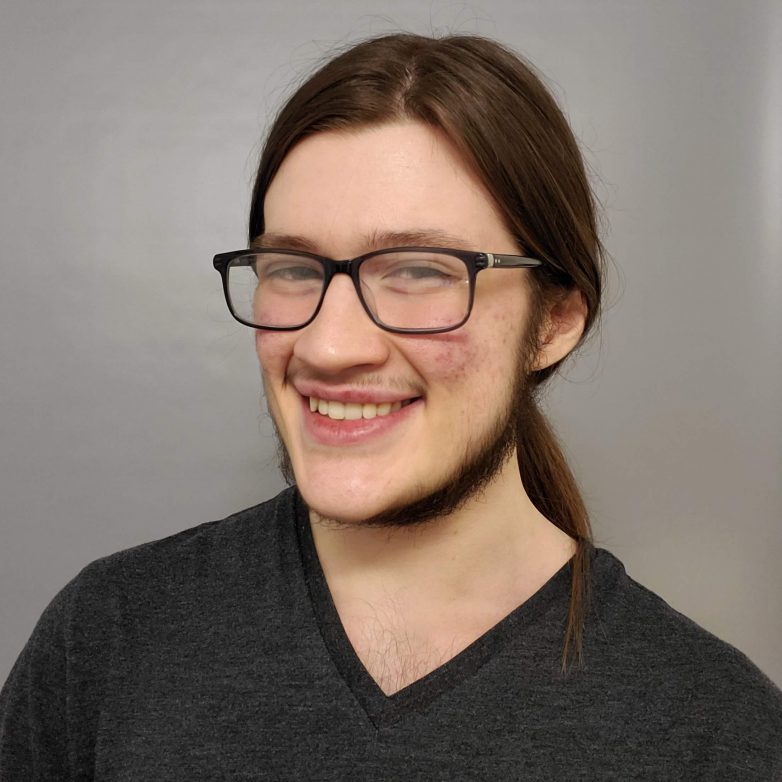 Alexander Cheetham is thrilled to be returning to Campus Pride for a second year! They are a current undergraduate student at Brandeis University studying sociology and anthropology with a minor in women's, gender, and sexuality studies. As a disabled trans and queer individual, they are highly involved in activism both on- and off-campus. Previously, Alexander has worked with QChatSpace, a digital program for queer youth which offers daily groups meant to replicate the offerings and feelings of an in-person LGBTQ resource center.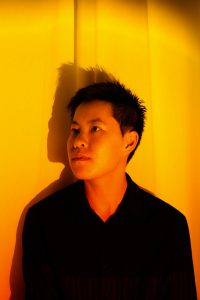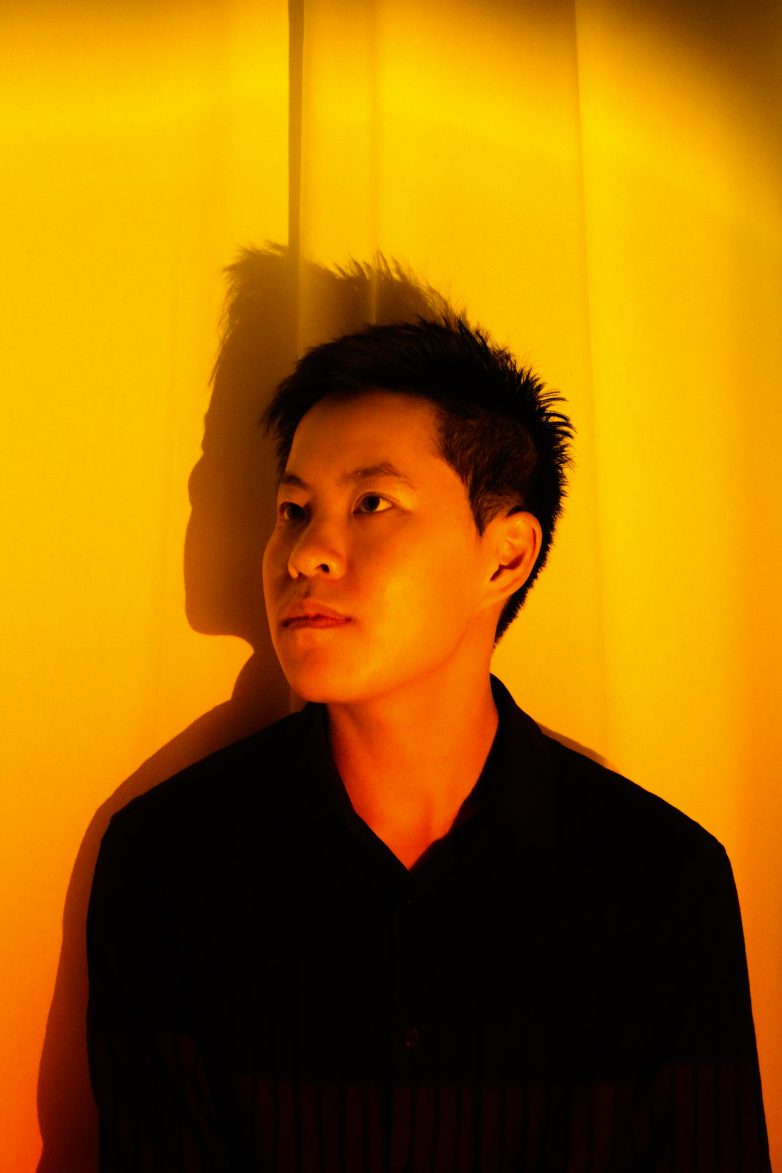 Xavier Qin Youngdale is a Chinese-American adoptee currently studying towards their bachelor's degree in Creative Writing and Critical Identity Studies at Beloit College. As a queer, trans/ nonbinary, and disabled person, the arts have helped them learn what it means to be a part of something greater. Qin has always been dedicated to integrating art with social justice activism; chronicling grief, beauty, gratitude, pathologization, erasure, and the theory of whiteness. So far, four of their poems have been published in nationally-awarded literary journals or accepted for prestigious awards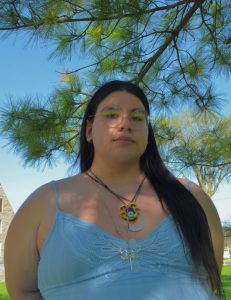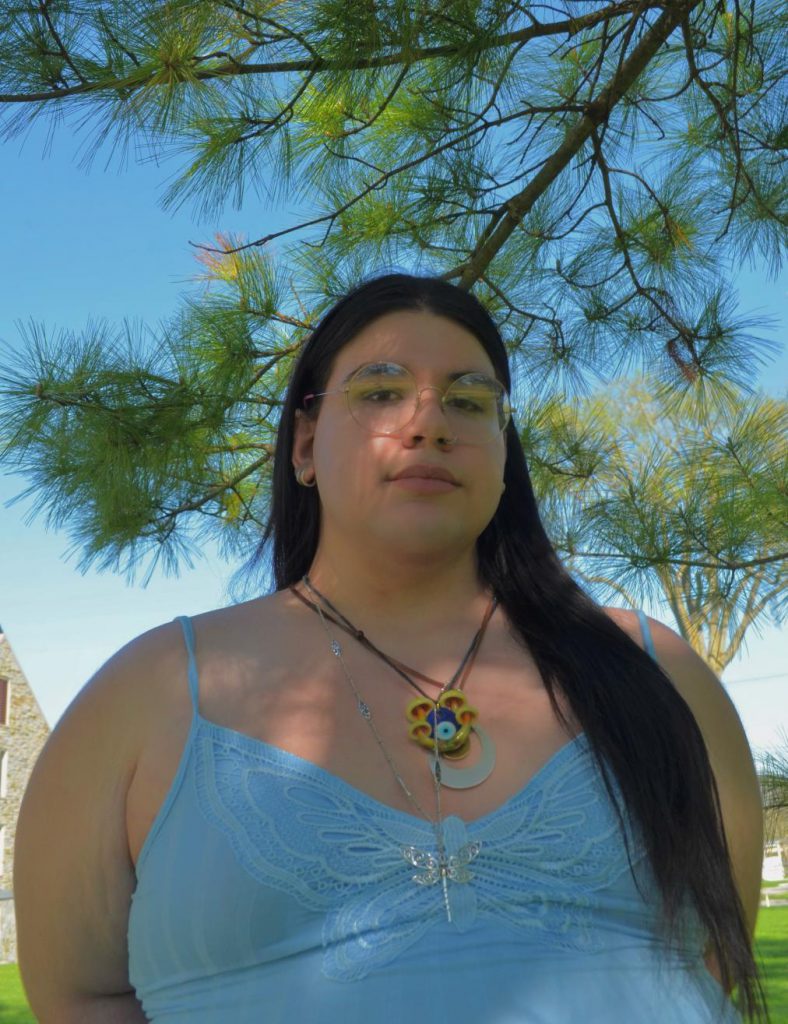 Hi! My name's Lu Mila and I found Campus Pride when looking for summer opportunities that revolved around LGBTQ+ activism, or theater fellowships/internships. Due to the pandemic, my options in theater were severely limited and I couldn't find anything that was remote or affordable. I figured Campus Pride would be a great creative outlet for me to connect with the LGBTQ+ initiatives I'm interested in both inside and outside of art; so I applied to be an intern over the summer.
I go to Middlebury College and I am a Theatre (with a focus in Playwriting) and Gender, Sexuality, & Feminist Studies double major. In both of these majors I have engaged with decolonial literature, intersectional identities and politics, and queer bodies in the arts and activism. I also work on a lot of self-advocacy as a transfem and Latina body at a PWI, and even founded a special interest house for QTPOC students on campus called Effervescence.

In high school, I was a student journalist and I worked for the school newspaper and yearbook. It was in my newsroom that I was able to harness my passions for writing, photography, and design. I also learned about social media presence and image, and had the opportunity to get photos of Pride 2019 in Miami published on online publications, and some even in local newspaper The Miami Herald.
Outside of schooling I have an interest in fashion, journaling and scrapbooking, and video games. I would like to thank Campus Pride for the opportunity this summer!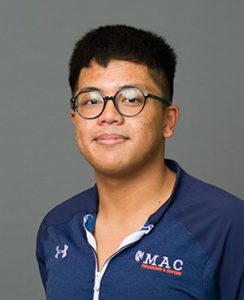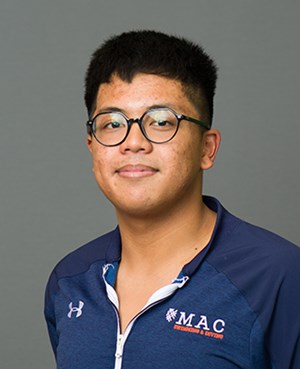 Greetings! My name is Ramier Villarama (he/him/his). I am from Bayonne, New Jersey, but was born in the Philippines, moving to the United States at a young age. Though I never really say it out loud, I am bisexual and am proud of who I am to this day. With one older sister and younger brother, I am the middle child of the family. Throughout my four years in high school, I was a Culinary Arts major, hence am someone who loves to cook and learn more about the food industry. A growing interest of mine is the environment and recognizing its many issues, being a part of a teen-led organization fighting climate change called Eco-Youth. I would love to pursue a career in Food Science or Food Engineering. All of this being said, at Macalester College in St. Paul, MN, I am a double major in Environmental Studies and Studio Art with a concentration in Food, Agriculture, and Society. During my first year, I had the opportunity to work as an Art Department Monitor & Assistant on campus and will be interning at Keystone Community Services as a Food Access Assistant during the 22-23 academic year. I am very passionate about my work and am very driven in all aspects of my life, which I give major credit to being a student-athlete. At Mac, I am on the Men's Swimming & Diving Team and am a team leader. I also helped start Pride Athletes at Macalester (PAAM) along with other LGBTQ+ student-athletes, in hopes of creating a safe space for the community. Through campus pride and being a summer intern, I hope to create PAAM into a bigger collective and spread more awareness regarding LGBTQ+ discrimination in sports.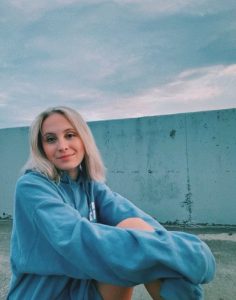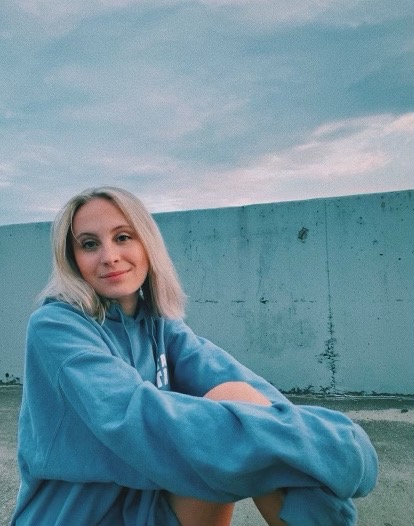 Chloe Zehfuss (she/her/hers) is a rising fourth-year Distinguished Majors student at the University of Virginia in Charlottesville, working towards a BA in Sociology with minors in History and Women, Gender, and Sexuality studies. She is a member of the second executive board of the Lamda Delta Chapter of Delta Zeta sorority and a member of the Inter-Sorority Council Judicial Board. In her free time, Chloe volunteers at the University of Virginia LGBTQ Center and is a member of the UVA Queer Student Union. As an out lesbian in ISC Greek Life, Chloe is committed to making greek life a positive and accepting experience for all queer students, with active support for and accountability of all members, and to having difficult and important conversations surrounding diversity, equity, and inclusion. Chloe is also currently researching for a thesis on the correlation between the treatment of queerness in public schools and the mental health of LGBTQ+ youth in America.
Ranen (he/him) is a rising senior at Washington University in St. Louis studying political science, sociology, and women, gender, sexuality studies. He is passionate about public service and just policy creation. At WashU, he has served two terms as student body president, where he worked on menstrual equity, access to PrEP, expanding gender-neutral restrooms, combatting food insecurity, and sustainable policy change. He is also the incoming co-President for the Pride Alliance and beginning his third term serving as LGBTQIA+ Caucus Chairperson for the Missouri College Democrats. In his free time, Ranen enjoys watching Netflix, spending time with friends, and singing with his acapella group, the Sensasians.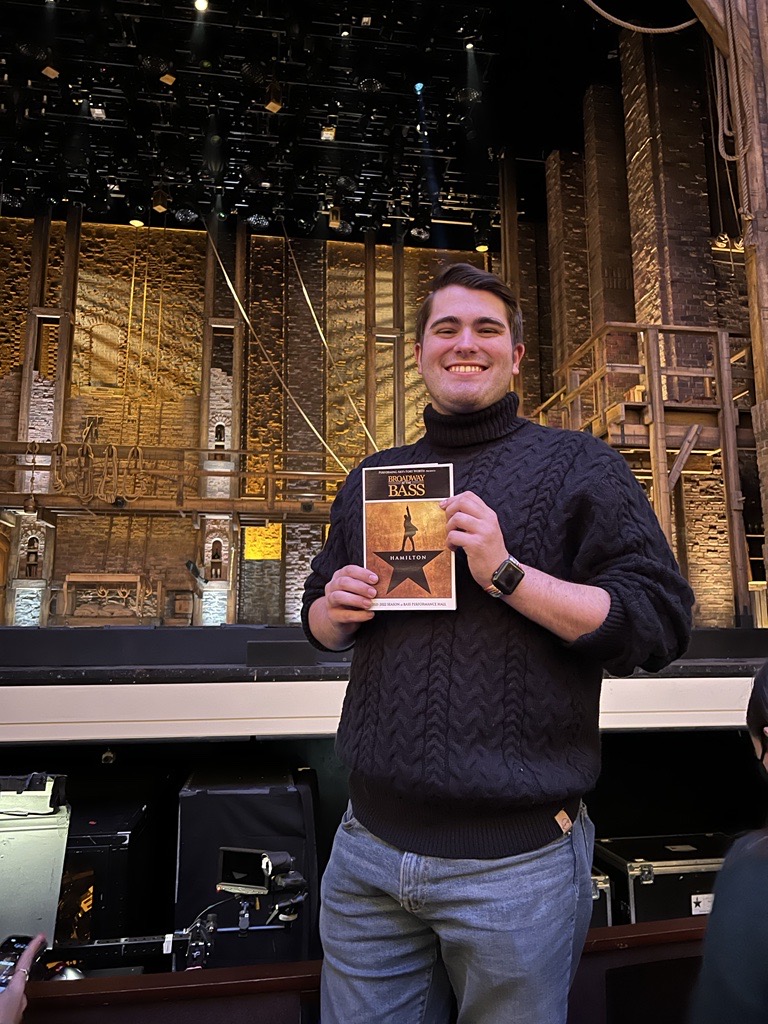 "Hello, my name is Liam! My pronouns are he/him/his and I am super excited to be joining the Campus Pride Internship team! I am a senior majoring in Social Work at The University of Texas at Arlington, and I work in their LGBTQ+ department as a student representative. I am beyond excited and honored to be joining such an amazing organization and I cannot wait to get started!"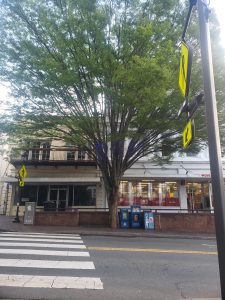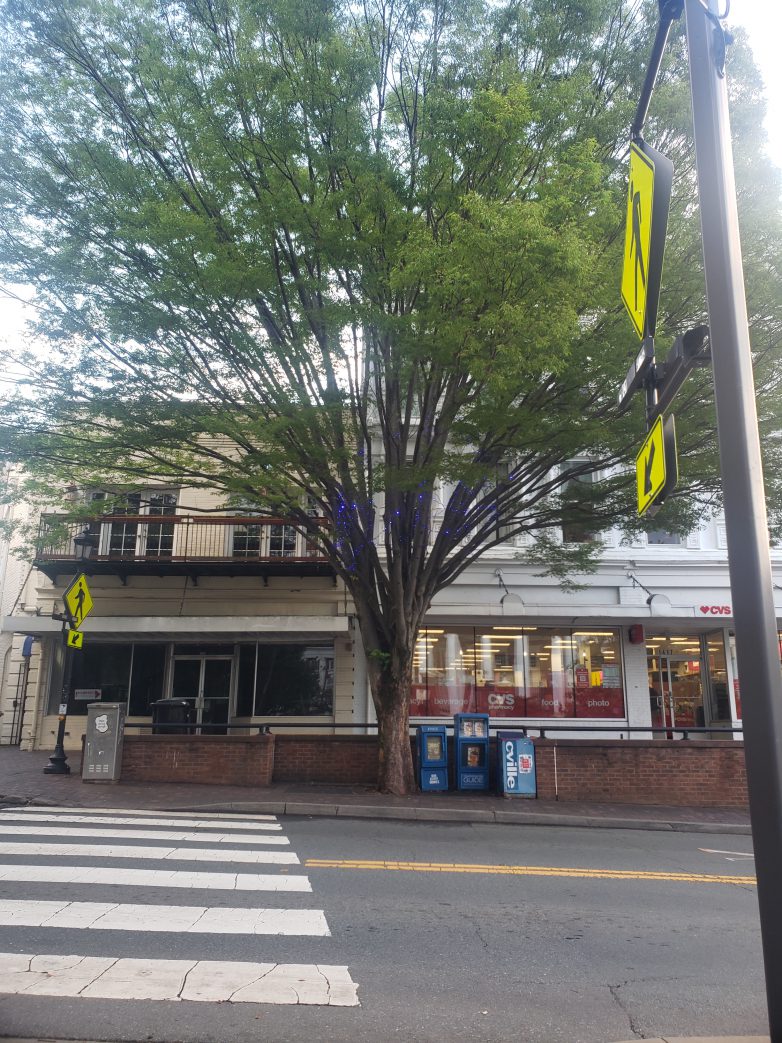 Hi! My name is Yichu and I use he/him pronouns. I'm pursuing graduate studies in English and currently I am a MA student at the University of Virginia, with interests in the many queer ways people (especially those with marginalized experiences) relate (broadly speaking) to one another and to pieces of art (whether texts, performances or artefacts). I also write and translate for a number of Chinese LGBTQ+ advocacy platforms. I hope to continue doing volunteer work in the future and stay involved; it has been very important for me to learn about the perspectives of my peers from different communities, contribute what I can, and foster a critical consciousness of the societies we live in. In my free time I like long conversations, long walks, reading books and watching theater.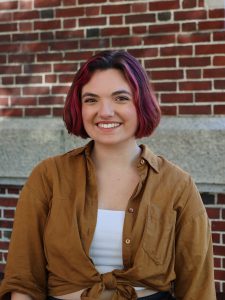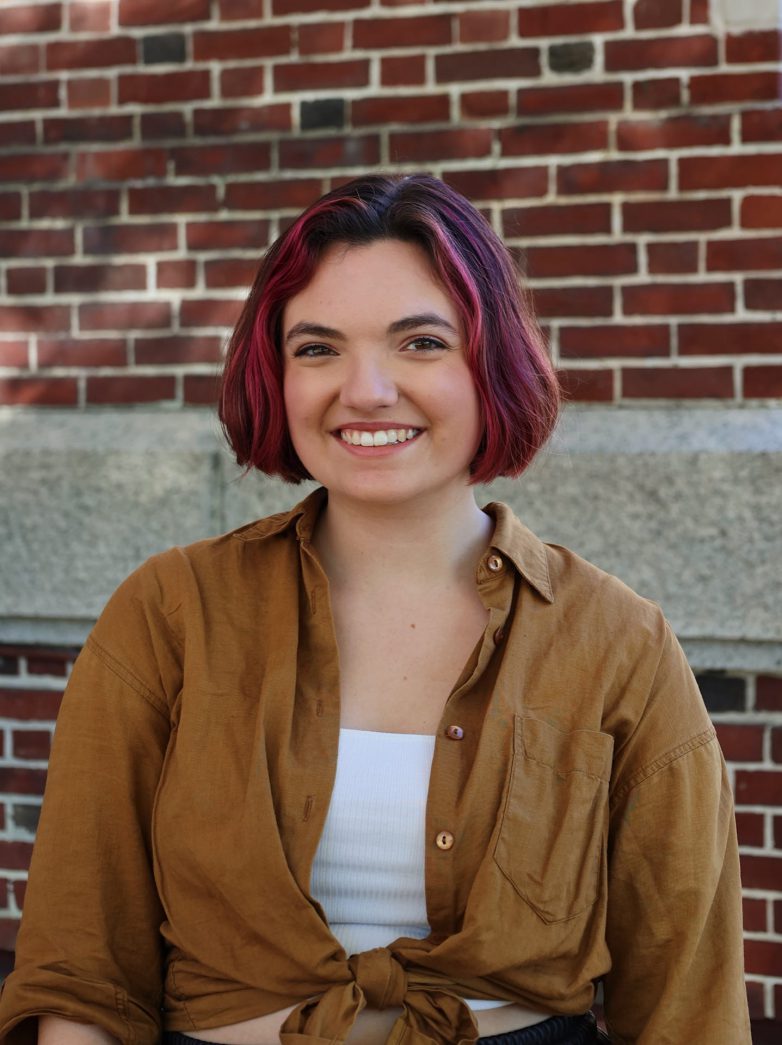 Sabrina Eager (she/her) is a rising senior at Dartmouth College in Hanover, NH, where she is pursing a degree in both English and Public Policy. For the past 2 years, she has been performing independent research using the analysis of narratives to understand how writers convey the minds of queer individuals in works of literary fiction. She is also one of the founding members of Spare Rib, an intersectional feminist magazine designed to provide women and other marginalized voices a place to have their voices heard on Dartmouth's campus. Since the organization's founding, she has been an editor, a writing lead, and has contributed written content, page layouts, and digital art to each quarterly publication. In the past, she has volunteered on various political campaigns, has interned at the National Disability Institute, and has been an Educational Access Advisor through Dartmouth's Center for Social Impact. Over the next year, Sabrina will act as the Equity and Inclusion chair of her sorority, the co-president of her A Capella group the Rockapellas, a group founded on the mission of spreading social justice through song, and a member of the Sexual Assault Peer Alliance, through which she provides peer support to survivors on Dartmouth's campus.


Eliana Sirota is an incoming freshman at Smith College, where she plans to study classics, public policy, and women and gender studies. After her 2021 graduation from the Abraham Joshua Heschel High School in New York City, she has been on a gap year with her girlfriend. Through the organization World Wide Opportunities on Organic Farms, they've spent the year working on farms around the United States, where Eliana has dug ditches, planted flowers, and been paid in eggs. In addition to her farm work, Eliana has been volunteering with the Trevor Project, the world's largest suicide prevention and crisis intervention organization for LGBTQ+ youth. She also works with Field Team 6, an organization with the mission of registering Democrats to save the world. In her free time, Eliana likes to knit, listen to music (the regrettes' new album is a favourite), and think about all the books she wants to read but in reality isn't actually going to read. Eliana is passionate about LGBTQ+ rights and she's thrilled to spend this summer interning for Campus Pride.