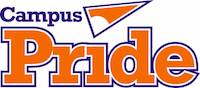 Campus Pride
(704) 277-6710 x1
ally@campuspride.org
CAMPUS PRIDE HOSTS 11TH YEAR OF PREMIER LGBTQ STUDENT
LEADERSHIP ACADEMY
Five-day skill-building retreat to be held in Charlotte for the third consecutive year starting Tuesday, July 18
 CHARLOTTE, N.C. – July 17, 2017 – Campus Pride, a Charlotte-based nonprofit organization dedicated to providing resources and opportunities for LGBTQ college students nationwide, will host its eleventh annual Camp Pride this week, beginning Tuesday. The camp is the nation's premiere LGBTQ Leadership Academy for undergraduate LGBTQ and ally students. It runs alongside the Advisor Academy, a concurrent educational experience for college professionals who work with LGBTQ students.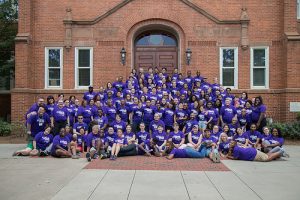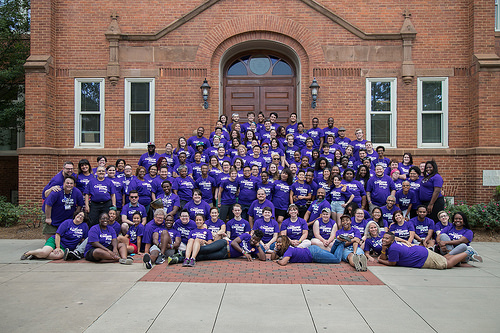 From July 18 to July 23, approximately 80 students, advisors, and staff members will meet at the University of North Carolina's Charlotte campus. While Campus Pride devotes many resources to southern and rural college communities, camp participants come from all across the United States and from a variety of schools. Attendees will take part in workshops and hear from renowned national leaders in social justice, human rights, and civil rights advocacy. Students will focus on how they can be stronger social justice advocates and leaders while advisors will learn how to more effectively work with and support LGBTQ students, the goal of each group is to create safer, more inclusive campus environments.
Camp Pride started in 2007 at Towson University in Baltimore, MD, and then moved to Vanderbilt University in Nashville, TN in 2010.  For the last three years, the program, along with the Advisor Academy, has been held in Charlotte, NC at the University of North Carolina Charlotte.  
"Campus Pride has long held a strong commitment to holding programs like Camp Pride in the South, where we call home.  The HB2 controversy and discrimination continues in places like North Carolina and we must bring greater visibility, education, and awareness in these difficult, challenging places," says Shane Windmeyer, Executive Director of Campus Pride. "Camp Pride and the Advisor Academy mobilize college student leaders and educators to create positive change.  Thanks to our donors and grant funders we have seen tremendous results over the last decade within communities across the country."
Emma Radulski, a rising junior at the University of Louisville and a Camp Pride attendee, says that "the director of UofL's LGBT Center, Brian Buford, recommended Camp Pride to me. We both thought it was important for me to experience working with other queer students from across the country – we have a lot to learn from and share with each other. I'm so excited to attend!"
To learn more about Campus Pride, please visit https://www.campuspride.org/
For information about Camp Pride: https://www.campuspride.org/camppride/
For information about the Advisor Academy: https://www.campuspride.org/advisoracademy/
Campus Pride is the leading national educational organization for LGBTQ and ally college students and campus groups building future leaders and safer, more LGBTQ-friendly colleges and universities. The organization provides resources and services to thousands of college students and nearly 1400 campuses annually.