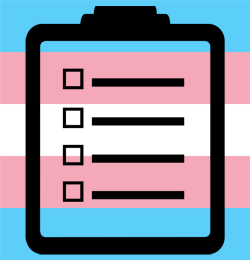 Campus Pride releases national trans inclusive policy recommendations for fraternities and sororities.  The policy recommendations and example policies were developed after months of ongoing efforts by the workgroup and the Lambda 10 Project steering committee.
"Campus Pride and its Lambda 10 Project have been a leader for two decades on LGBTQ issues within fraternities and sororities — providing support, education and guidance for LGBTQ inclusion.  These policy recommendations for transgender inclusion are part of our ongoing efforts to improve Greek life for all students," said Doug Case, Lambda 10 National Coordinator. "I am proud of this resource to help guide our trans inclusion efforts and appreciate the work of our steering committee and work group leaders."
The Trans Inclusion Policy: Key recommendations for Fraternities & Sororities are divided among four guiding principles for fraternities and sororities and then share two different mock policy examples. The principles are as follows:
A policy change is only one part of a trans inclusive culture.
A successful policy provides definitions and explanations.
A successful policy makes trans inclusion accessible.
Policies must be readily accessible to all audiences.
"Fraternities and sororities are moving forward with creating trans inclusive policies among their membership. We hope the national fraternity and sorority leaders will use these guiding principles to know the best way to approach these policies, what to do and not to do," said Shane Windmeyer, Executive Director of Campus Pride. "Together we can ensure safety and inclusion of current and future transgender members."
Read the complete Trans Inclusion Policy: Key recommendations for Fraternities & Sororities
The Lambda 10 Project – National Clearinghouse for Gay, Lesbian, Bisexual, Transgender Fraternity & Sorority Issues works to heighten the visibility of gay, lesbian, bisexual and transgender (LGBT) members of the college fraternity and sororities by serving as a clearinghouse for educational resources and educational materials related to sexual orientation and gender identity/expression as it pertains to the fraternity/sorority experience.