Elon University adds optional LGBTQ demographic questions to 2015 admissions forms and inquiry forms and appoints special task force to develop 3-year LGBTQ inclusion strategy
Elon University has continued to set an example for LGBTQ inclusion on campus through its programs, policies and practices. Elon currently has a 4.5 out of 5 star rating on the Campus Pride Index. While they have such a high score the campus continues to place efforts in making Elon a comfortable environment for LGBTQ students.
Elon President Leo M. Lambert appointed at 14 member LGBTQIA Task Force and Implementation Team to create a 3-year strategic plan for LGBTQIA inclusion. The implementation of these demographic questions are a result of the work of these teams.
"We want to show students that we care about you and care about your identity," said Matthew Antonio Bosch, Director of the Gender & LGBTQIA Center. Adding optional LGBTQIA questions to admissions and inquiry forms enables Elon University to  show support for students before they ever step on campus. "Where ever you are on your path, you will feel included," Bosch said.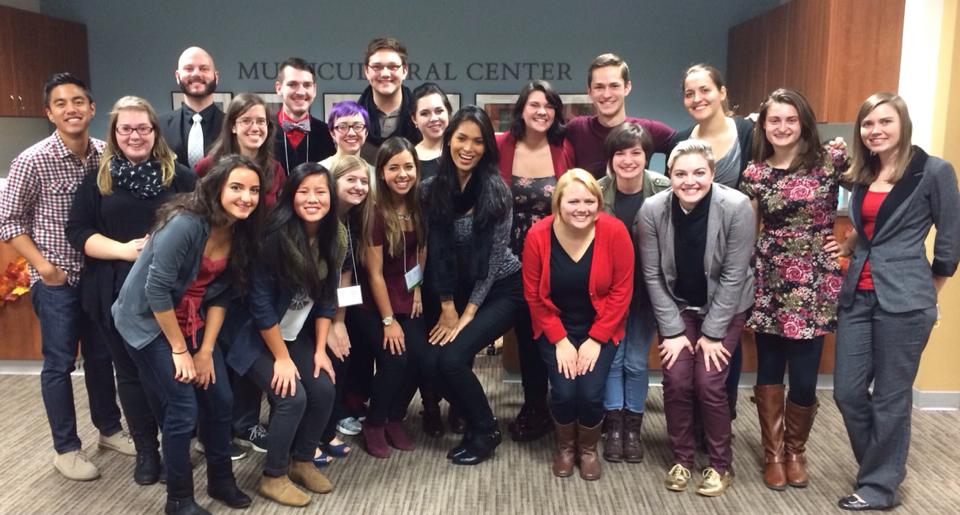 The LGBTIA Inclusion Team is still considering all options on  how to utilize information from the new questions on the application and inquiry form to assist with retention efforts.  The university has kept records of the GPA information of students who participate in Lavender Graduation, an unofficial graduation ceremony designed specifically for LGBTQIA students and their families and supporters. The average GPA of LGBTQ graduates is 3.61.
"Elon University is one of a growing number of colleges to begin adding optional LGBTQ identity questions on college admission forms for retention and academic success. We applaud Elon for all their hard work the last few years – it has been an honor to watch and support their student leaders and staff," said Shane Windmeyer, Executive Director of Campus Pride.
The current climate at Elon university is "very embracing and affirming – which is fantastic!" said Bosch. "We are also very excited and proud to be able to check 'yes' for the Campus Pride Index 2.0 questions regarding admissions questions," said Bosch.
Find a current list of colleges and universities with LGBTQ Identity questions as an option on admission applications & enrollment forms.
Follow Elon University's Gender & LGBTQIA Center on Twitter and Facebook.
Campus Pride is the leading national educational organization for LGBTQ and ally college students and campus groups building future leaders and safer, more LGBTQ-friendly colleges and universities. The organization provides resources and services to thousands of college students and nearly 1400 campuses annually. Learn more online at CampusPride.org.