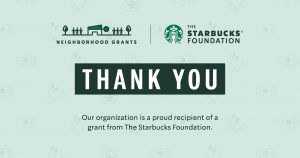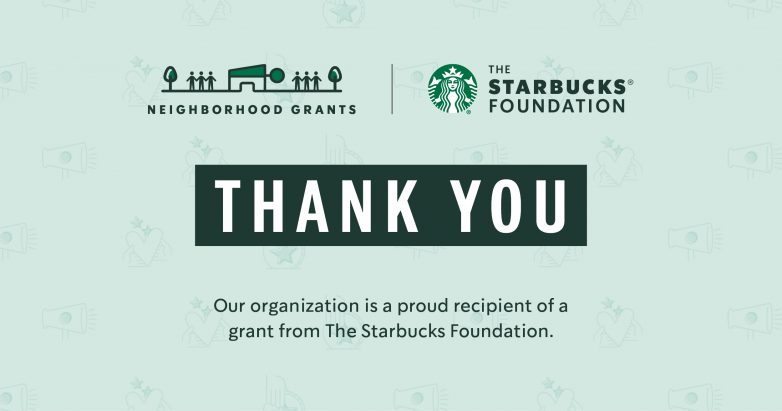 Campus Pride nominated by Starbucks partner to win $1,000 grant
 On January 31, 2022, Campus Pride was named one of the 1,200 nonprofits selected to receive a $1,000 Neighborhood Grant from The Starbucks Foundation. Over 11,000 Starbucks partners (employees) nominated organizations that "address a critical need in the community" for the sixth round of Neighborhood Grants. During the 2021 holiday season, Starbucks employees nominated nonprofit organizations that they were passionate about. Thank you to The Starbucks Foundation! 
"We know that our impact in communities is most meaningful when our efforts begin with our partners (employees) who know their neighbors best," said Starbucks chief social impact officer and The Starbucks Foundation board member Virginia Tenpenny. "Since the beginning, Starbucks has been about more than coffee. We are a people company rooted in a mission to nurture the human spirit. To do this well, we will continue to invest in meaningful ways to help our communities thrive."
"Campus Pride would not exist without the support of donors and volunteers. We are so honored to represent Charlotte, North Carolina as a Neighborhood Grant recipient. Thank you to The Starbucks Foundation for helping us to continue working with LGBTQ youth across the United States," said Campus Pride executive director and founder Shane Windmeyer.
Campus Pride is excited to be named a Winter 2022 Neighborhood Grant recipient. We want to congratulate the other grantees that are working to support the LGBTQ community! Check out the links below for a list of Neighborhood Grants LGBTQ organizations: 
LGBTQ Centers
Pride Organizations
Trans Organizations
Youth Organizations
Other
# # #
ABOUT CAMPUS PRIDE
Celebrating its 20th anniversary year in 2021, Campus Pride is the leading national nonprofit organization dedicated to building future leaders and creating safer, more inclusive communities for LGBTQ people and allies at colleges and universities. Founded in 2001 by nationally-recognized LGBTQ civil rights leader and campus pioneer Shane L. Windmeyer, Campus Pride offers a wide variety of programs and resources for students and prospective students, including the Campus Pride Index, HBCU Clearinghouse, Trans Policy Clearinghouse, Lambda 10, Stop the Hate and Safe Space trainings, and the annual Camp Pride leadership camp. www.campuspride.org.
ABOUT NEIGHBORHOOD GRANTS
The Starbucks Foundation's Neighborhood Grants program supports grassroots, community-led nonprofit organizations through catalytic investments in the form of small grants that range from $1,000 to $10,000. Through this unique program, The Starbucks Foundation invites Starbucks partners to nominate a local organization in their community. Neighborhood Grants also help build sustained local impact and inspire increased partner (employee) engagement with nonprofit organizations that work in our communities.