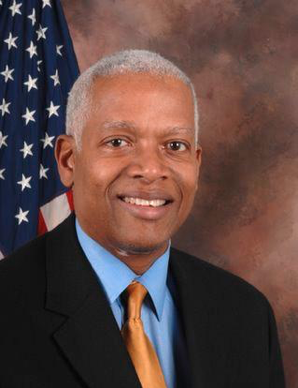 Campus Pride the nation's leading LGBTQ organization for students and campus groups endorses H.R. 6164, the Inclusive Campuses Act of 2016, which was introduced today by U.S. Representative Hank Johnson (GA-4). This bill promotes inclusion and empowerment of LGBTQ people at Historically Black Colleges and Universities (HBCUs) and other minority serving institutions. The legislation takes a critical step forward by authorizing Title III education funds to establish campus resource centers that provide support for LGBTQ students as well as programming resources and education about LGBTQ people to the entire campus community at our nation's HBCUs and other minority serving institutions.
"Campus Pride commends U.S. Representative Hank Johnson for introducing this vital piece of legislation to equip all HBCUs with the tools and support necessary for the future," said Shane Windmeyer, Executive Director of Campus Pride. "Campus Pride the last six years has continued to build networks, collective partnerships and provide support at a growing number of HBCUs.   This Fall we selected three HBCU's for our Southern Region HBCU Sports Inclusion Summits including Virginia State University, North Carolina Central University and Alabama A&M University. This legislation will greatly assist in the positive change and inclusion happening at all HBCU campuses and other Minority Serving Institutions."
To date, along with Campus Pride, other groups supporting the Inclusive Campuses Act include: Consortium of Higher Education LGBT Resource Professionals, National Black Justice Coalition, Trans Student Educational Resources and Fayetteville State University.
READ THE FULL STATEMENT FROM CONGRESSMAN HANK JOHNSON
THE FACTS
According to the 

Campus Pride Index

, only 21 percent of HBCUs have active university-sanctioned LGBTQ-specific organizations on their campuses

Many LGBTQ students face alienation and emotional distress while creating campus environments of fearful silence and passive intolerance. (Source: Campus Pride)
LGBTQ Campus Resource Centers at HBCUs would demonstrate a commitment to "diversity, education, inclusion, protection, research, and support for all members of the campus community, which includes students, faculty, administrators, staff and alumni who [identify as LGBTQ] and often face additional barriers and stigmatization on campus." (Source: The Black Closet; Victoria Kirby York)

Only three HBCUs include gender identity/expression in their nondiscrimination statements. (Source: 

Campus Pride Index

)