This month Campus Pride begins a two month competition with the national Equality Card Project's "Headstart" campaign to early fundraise toward GiveOUT Day on May 21, 2015.  The organization has set a goal of subscribing 200 plus new Equality Card cardholders from March 1 to April 30, 2015.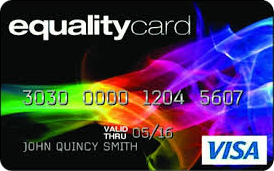 The "Headstart" campaign gives Campus Pride a $25 donation for each new Equality Card Project cardholder.  The donation is counted as part of GiveOUT Day, a national day of giving for the LGBTQ community. Campus Pride also receives one percent of every purchase for the lifetime of the cardholder. Individuals are encouraged to sign up for the Equality Card Visa online using the invitation code: 2012  
"Now you can buy with purpose and keep giving back… it all adds up to support LGBTQ youth," said Shane Windmeyer, executive director of Campus Pride. "Our goal is 200 new Equality Card cardholders which would raise $5000 in donations for Campus Pride toward GiveOUT Day – but most importantly we also get one percent back for lifetime of the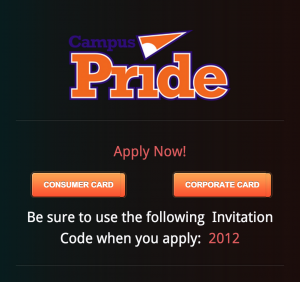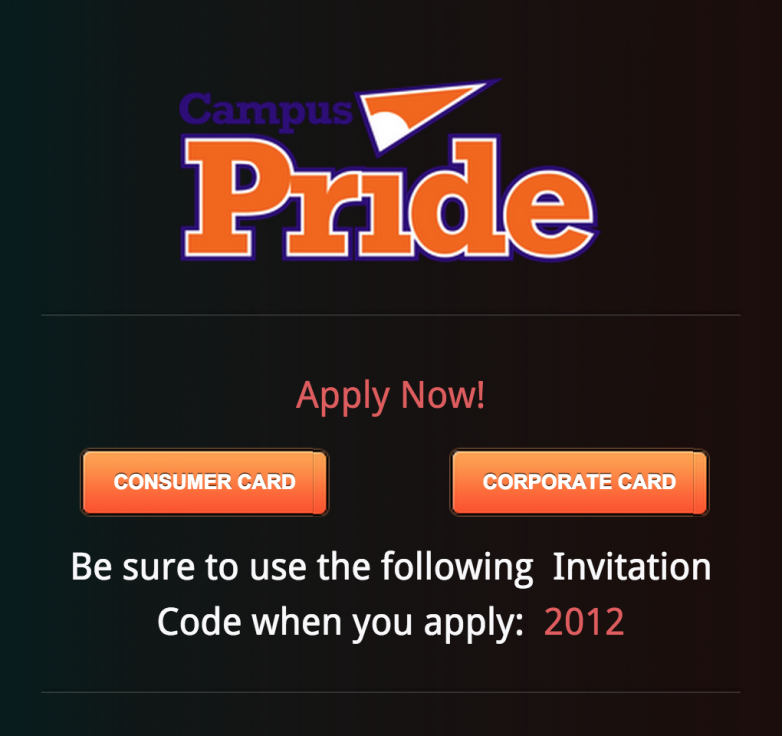 cardholder."
Campus Pride last year on Give OUT Day raised nearly $16,000. The organization placed in the Top 10 in the nation and second place in the South.  The "Headstart" campaign gives organizations a chance to get ahead prior to GiveOUT Day by signing up Equality Card cardholders and receiving a $25 donation for each new cardholder.  As part of the outreach for the "Headstart" campaign, Campus Pride will also be providing money management tools and resources to help cardholders learn how to best utilize credit cards.
"Thank you to the Equality Card Project for this added fundraising platform. It's good warm up, practice for GiveOUT Day on May 21 and a way to get a few laps ahead," Windmeyer said.
The Equality Card Project is an initiative to provide a giving platform to individuals from within the LGBT community, as well as straight allies and businesses, through which they can support LGBT non-profit organizations of their choosing.  Campus Pride is a founding organization of the Equality Project and Shane Windmeyer currently serves on the Advisory Board.
Any questions or for more information, please contact Campus Pride at info@campuspride.org or call 704-277-6710 ext 1.
Campus Pride is the leading national educational organization for LGBTQ and ally college students and campus groups building future leaders and safer, more LGBTQ-friendly colleges and universities. The organization provides resources and services to thousands of college students and nearly 1400 campuses annually. Learn more online at CampusPride.org