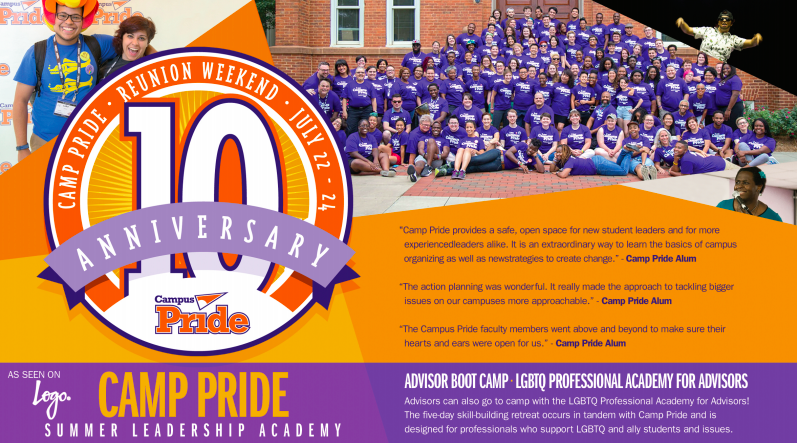 Campus Pride seeks volunteers for the 10th annual Camp Pride Summer Leadership Academy which includes Camp Pride & Advisor Bootcamp.  There are three roles available: Faculty Mentor, Pride Leader and a new opportunity as Camp Pride Assistant Director.
All interested individuals are encouraged to apply online before the deadlines.  The Camp Pride Assistant Director is a new position available and the deadline is January 11, 2016.  The Faculty Mentor and Pride Leader roles are available for new and returning volunteers.  The deadline for the Faculty Mentor and Pride Leader role is January 15, 2016.
APPLY NOW: CampusPride.org/CallforCampPrideVolunteers
Everyone must apply to be selected for a volunteer role.  Any questions please email Camp Director Lisa Simmons (lisa@campuspride.org) and Camp Assistant Director Nikita Burks-Hale (nikita@campuspride.org).