UNC Charlotte's Spectrum and Johnson C. Smith University's S.A.F.E. Pride student organizations to partner in bringing the premier national LGBTQ young adult leadership training to the South; Campus Pride seeks volunteers to be part of local Charlotte host committee as well as support from business community
Charlotte, NC – Campus Pride announced today that the 9th Annual Camp Pride Summer Leadership Academy will take place on the campus of the University of North Carolina at Charlotte (UNCC) on July 14-19, 2015 in Charlotte, NC.  The national social justice academy is the premier training for LGBTQ and ally college students in the movement and attracts nearly 150 + students, faculty, staff and social justice leaders/advocates.
"Campus Pride is proud to bring our signature national LGBTQ event Camp Pride to our hometown of Charlotte, NC.  We believe in showcasing our local community to national leaders and we want to share the activism of youth in the Carolinas and across the South," said Shane Windmeyer, executive director of Campus Pride. "This will be a significant milestone for our organization and the first national LGBTQ youth event of its kind hosted in Charlotte – the Queen City."
Campus Pride is working with both student organizations Spectrum at UNCC and S.A.F.E. Pride from Johnson C. Smith University (JCSU) to plan the national student-led event.  Attendance this year is expected to be the largest to date, with over one hundred colleges and universities represented from across the country. While this will be the first time camp will be located in Charlotte, it will be the sixth year Campus Pride has been hosted at a campus in the South.
Campus Pride will also plan in tandem with Camp Pride its sixth annual LGBTQ Professional Academy for Advisors (aka Advisor Bootcamp).  The Advisor Bootcamp is a professional hands-on, skill building retreat for college faculty, staff, administrators, advisors and graduate students who work with LGBTQ students on campus. Both Camp Pride and Advisor Bootcamp advocate for LGBTQ equality within an intersectional social justice framework.  Attendees develop action plans and implement those plans with Campus Pride to improve safety and inclusion on campus and in local communities the subsequent year.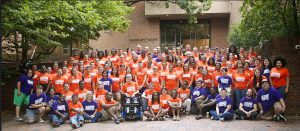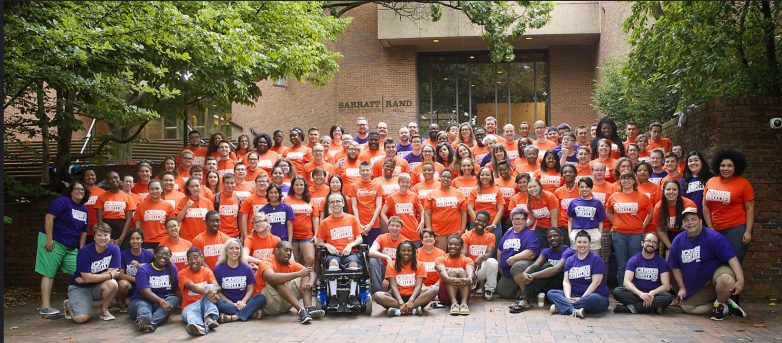 "There is no better place we would rather be for camp. Our goal is to continually invest in LGBTQ youth leaders across the nation; however, we have always been committed to the needs of youth in the South," Windmeyer said.  "And, of course, there is no place like home."
Campus Pride is one of a handful of national LGBTQ organizations founded and based in the South with full-time staffing and its headquarters.   The organization is seeking support from the business community, sponsors as well as any local Charlotte-area volunteers to create a host committee to help before and during the camp.  Scholarships to attend Camp Pride or the Advisor Bootcamp are available online with a priority deadline of April 17, 2015.  Registration and event details are also available online and have an early-bird discount of May 1, 2015.
If interested, please email info@campuspride.org or call 704-277-6710 ext 1.
Campus Pride is the leading national educational organization for LGBTQ and ally college students and campus groups building future leaders and safer, more LGBTQ-friendly colleges and universities. The organization provides resources and services to thousands of college students and nearly 1400 campuses annually. Learn more online at www.CampusPride.org.