The alarm went off at 5:30 a.m. and I begin to start my 7.5-hour journey. We the participants at the University of Central Florida embark on our adventure into the 30-degree weather of Charlotte, North Carolina. We decided to go to on an Alternative Break Program with Campus Pride for our spring break. Our group is diverse and eager to learn more about the LGBTQ+ community. With some participants are a part of the LGBTQ+ spectrum, while others want to become stronger allies.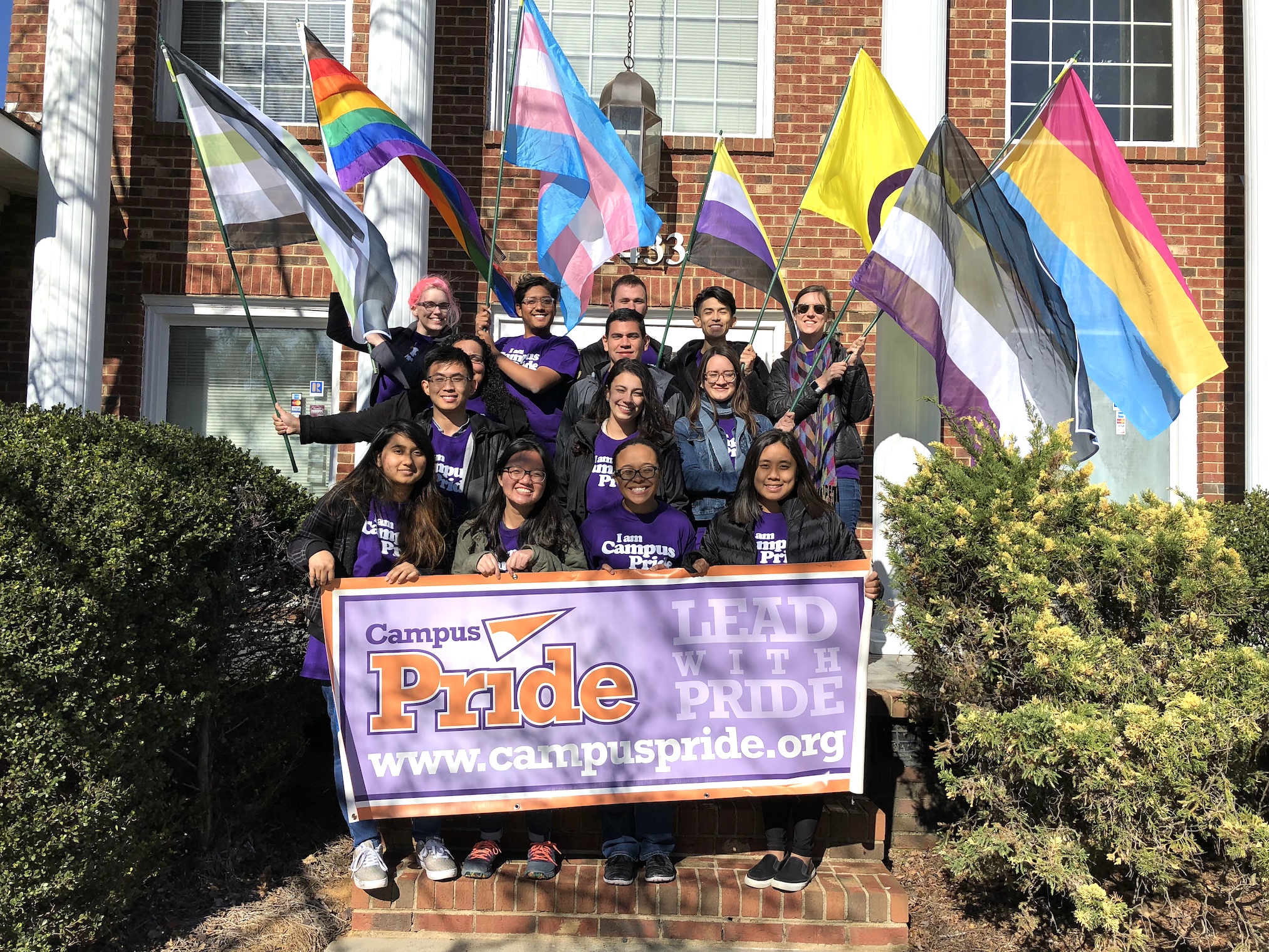 On our first day, we met Shane Windmeyer, Campus Pride Executive Director, and Founder. Shane made us feel at home from the moment he stepped in. Shane expressed the question "would your university have policies still in tack if the LGBTQ+ community just got up and left?" This question became the center of our volunteer work.
Our task at hand was to verify each University listed on Campus Pride website. The Universities stated their trans policies and rights for each student, faculty, and staff. This particular task was filled with jargon and confusing endless policies. This task checked our group members privilege some being cisgender. We all gained a new perspective on how laborious hard it can be for trans people to find a university that supports them. At that moment, volunteering became service learning, which is key for Campus Pride.
The second day was eye-opening with keynote speaker Roberta Dunn. Roberta is a powerhouse advocate and transgender woman breaking down barriers. She has challenged civilians, politicians, and religious leaders. Her keynote truly was an inspiration, and I didn't want her to leave.
Shane organized another speaker, Donald Wilson, who manages operations of service, production and methods to ensure compliance along with assessing operational risks. He spoke about his experiences of working for a fortune 500 company as a gay man. He provided much insight into the corporate world and was eager to answer any question.
On our third day of service, we worked on Campus Pride's social media outlets. This day was particularly my favorite! We had to make videos for national Give Out Day, which is a national day of giving for the LGBTQ community, a 24-hour online fundraising event that unites donors and nonprofit organizations from across the country to raise critically needed funds. We got to reach out to RuPaul Drag Race Queens, LGBTQ+ icons, and strong allies. These videos were made to make a direct impact on Campus Pride by helping them reach their donation goals. Later that evening, Shane organized a pizza party and a drag show. Attending the drag show so up close and personal was a lifetime experience.
On our final day of service, we finished wrapping up our work, uploading videos and posting on Campus Pride social media outlets. The last project, we verified each fraternity and sororities gender expression, identity and sexual orientation policy statements. This alternative break experience is one I'll never forget. Campus Pride has taught us tremendously and continues to advocate for the LGBTQ+ community every day. In only one week, we accomplished countless projects. and we can now carry this information with us to help strengthen our campus. Thank you, Campus Pride from the students of the University of Central Florida, we know we will be seeing you soon!
Campus Pride is the leading national educational organization for LGBTQ and ally college students and campus groups building future leaders and safer, more LGBTQ-friendly colleges and universities. The organization provides resources and services to thousands of college students and nearly 1400 campuses annually. Learn more online at CampusPride.org.