The University of Louisville (UL) School of Medicine announced that, beginning in August, they will begin a pilot curriculum by the Association of American Medical Colleges (AAMC) that will focus on health issues specific to the gay, lesbian, bisexual, transgender, gender non-conforming and intersex communities.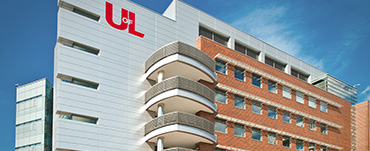 The AAMC's new guidelines were released last November, and were the first formal standards on LGBTQ health for medical schools and other healthcare organizations. The curriculum identify 30 different topic areas that doctors must master, including guidelines on communicating with patients and not viewing LGBTQ patients as fundamentally different from other patient groups.
This is a significant move on the part of  the UL School of Medicine, as this program can become a model for medical schools throughout the country. This could help fight the long-standing discomfort between the medical community and the LGBTQ community. LGBTQ people still deal with the outdated idea that their sexualities and gender identities are products of mental illness, which has led to noticeably decreased health prospects for the community. This is due both to misinformation and bias within the medical community, as well as reluctance to seek medical help by the LGBTQ community because of this tradition of prejudice.
The program will focus on creating more inclusive medical spaces, particularly in regards to unnecessary gendering of patient's and their body parts. Many trans and otherwise gender non-conforming patients struggle with having to disclose their gender, even when they are seeking help for a medical issue as simple as a cold or flu. This can lead to misgendering or misnaming patients based on a doctor or nurses' transphobic ideas of what a patient's gender is. The program also aims to equip students with more information about medically transitioning.
This change comes after several health organizations, including the Institute of Medicine and the U.S. Department of Health and Human Services, have began advocating for LGBTQ-specific training in the medical community.
For more information on the pilot program, view this article by the UL's school newspaper.
Allison Marie Turner is an alumnus of the University of North Carolina at Chapel Hill, where she studied journalism and mass communication and women's and gender studies. She is a 2015 Summer Fellow for Campus Pride. Follow her on Twitter @amturner1993.