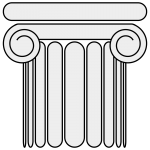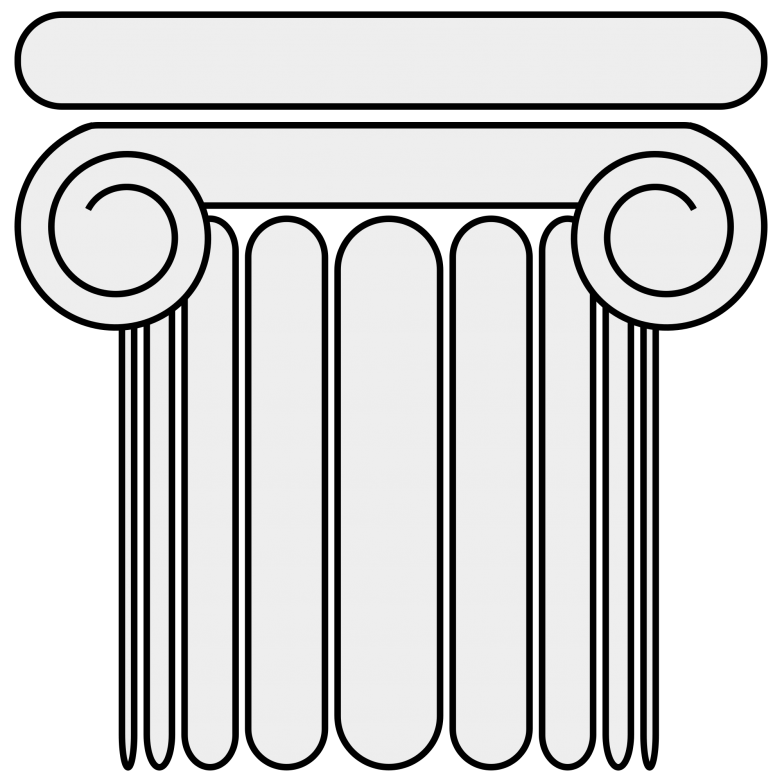 by Grahaeme A. Hesp
Source: Shane L. Windmeyer; Brotherhood: Gay Life in College Fraternities
Introduction
The significance of a fraternity lies in its ability to influence the attitudes, behavior, standards, and loyalties of chapter members while providing programming that, when taken as part of the total education process, can help members successfully accomplish the development tasks of self identity, learning about others, and improving the quality of relationships.  Colleges and universities tend to mirror the status quo of society and Bryan1 claims that fraternities are "a microcosm of broader society."  In most cases, fraternities have over time reflected the attitudes and changes of both the campus and society at large but without necessarily developing new directions or pathways.  Fraternity members want to change the perception of their organizations by nonmembers by removing the images of exclusivity, reversing the predominately social image, smoothly assimilating new members into the chapter, and creating intra-chapter cooperation rather than competition.  However, as change is desired of some things, others stay the same: the roles of providing a home-away-from-home, leadership opportunities, close interpersonal relationships, scholastic excellence, and opportunities for community service.  As Lindquist2 highlights, the change process is very slow in established institutions.  To change group behavior it is necessary to change the prevailing attitudes and values held by members of the group.  A select number of campuses have attempted to change the established customs and behaviors of their fraternities' members.  The successful ones have developed programs that make desired behaviors more attractive and enjoyable.  Sadly, the vast majority of campuses and chapters have so far either been unable or unwilling to devote the resources needed to affect a paradigm shift.
They have seminars and training for this and that so why not have something that you supposedly should strongly believe in?  Risk management doesn't make them uncomfortable because it's something that everybody does; not everybody can get it into their head that it's okay for somebody to be gay.  You're gonna need to change some people's opinions on that, you know?  It would be a lot more difficult and a lot more sensitive subject.3
The Purpose of a Peer Support Group
During the traditional undergraduate college years students face the challenges of having to reconsider "their self-perceptions, develop new skills, and master developmental tasks."4 This process often becomes especially complicated for those students who are gay, lesbian, bisexual, or questioning (GLBQ).  They face discrimination, isolation, and often their own internalized homophobia5 that their heterosexual peers seldom encounter.  As such, a student who submerses himself in an environment that may not offer any support or validation for being GLBQ could make the process of developing a homosexual identity even more confounding.
Kuh and Arnold6 posit that "fraternities are products of a larger cultural context . . . they do not exist apart from the societies and institutions that create and support them." GLBQ students who join college social fraternities and sororities therefore face adversity of the attitudes, beliefs, and prejudices held by the larger society that are merely reflected in their fraternity and sorority chapters.
I knew that there had to be one [fraternity] for me.  I knew from other people, because I have friends in other ones, and I had friends that were girls who knew guys in other ones and specifically one [female] friend told me specifically to go check out the one that I'm in now.  So I did and I ended up loving it.  The guys were awesome, very diverse.  There was no stereotypical mold.  The way that they treated each other and looked at girls was totally different.  So I decided to give it a shot, and I'm in it.7
Creating a Peer Support Program: PILLAR
The Definition of PILLAR
A structure or part that provides support; a firm, upright, insulated support.8
I think when somebody comes out it shouldn't be like a big party [laughs], "hey, I'm having a couple of kegs, I'm turning gay," you know?  I think it should be as seamless as possible.  I think if he's in that case where he's already in the fraternity, [and] nobody thinks he's gay, he should probably come out to friends, his best friends, whether they be in the fraternity or not in the fraternity.  He should call them, talk with them, and let them know, you know, "I'm gay."  'Cos no matter what, if they're really his good friends they'll be okay with it.  So that will give him confidence to come out to more and more people.9
PILLAR is a program designed to provide a safe environment for GLBQ students who are in a campus fraternity/sorority community and who wish to receive more information, support, and fellowship about their own sexual orientation. PILLAR provides the option of forming a support network with other GLBQ fraternity/sorority members both in email and face-to-face environments.  PILLAR does not serve as a counseling or dating service; rather it functions as a support and education resource.
I can pretty much honestly say that there are gay guys in almost every fraternity that are out.  I know at least seven or eight fraternities [on this campus] that have openly gay guys in them.  At least one.  And then I know of a couple of others that have closeted or bi, or whatever, but they have feelings for men.10
To participate in the support functions of PILLAR, a member must:
be an undergraduate member of a campus-based fraternity/sorority;
be gay, lesbian, bisexual, or questioning his or her own sexual orientation;
have a genuine need and interest in receiving further information on sexual orientation and/or a support group regarding this issue;
be sensitive and supportive of other members, and the particular phase of their identity formation;11
respect the confidentiality of other members; and
have an initial meeting with a PILLARfacilitator and/or supervisor.
Any program must contain certain fundamental attributes in order to be successful.  When setting up a program similar to PILLAR, several questions will undoubtedly arise and need answering.  Answers to these questions are dependent upon a number of factors including the culture of the fraternity/sorority community and the campus, the extent of campus GLBQ needs, availability of resources, and others.  As such, specific answers to the following questions are not provided; they should be used as a basis from which campuses may begin the process of providing support.
Who advises the group?
Who funds the group?
How is the program implemented?
How are the governing councils of the fraternities and sororities involved?
What campus resources already exist that can help with the program?
How do you promote the program to every member of the fraternity/sorority community without facing issues of 'filtering' of information as it cascades down through the leadership ranks?
How does the advisor/facilitator ensure the confidentiality of the identity of the members?
Good facilitators are not only helpers but also share a common interest with whom they desire to help.  This does not mean that the PILLAR facilitator needs to be GLBQ, but some affiliation with the fraternity/sorority community is necessary.  This could be as the campus-based advisor, as an advisor to a particular fraternity, or as someone who works closely with the campus fraternity/sorority community and who is known to chapter members.  The facilitator also needs to be someone who believes that the campus fraternity/sorority community will be a better place through the inclusion, understanding, and acceptance of all people and who will become educated about GLBQ issues, if necessary.  The facilitator will perhaps have the greatest impact by simply being a role model and caring enough to listen.  However, the facilitator should also adopt the role of educator.  Confronting derogatory language and speaking supportively about GLBQ concerns – especially within the fraternity/sorority community – are cornerstones to what it means to be an ally.  It is also important to realize that the facilitator may be the only visible person within the PILLAR program.  As such, others may speculate about the facilitator's sexual orientation.
Feasibility of Financial Cost:
Financial resources should be considered along with personal resources of necessary time.  The program's financial cost is based purely upon the number of brochures that are printed and then mailed to campus offices, fraternity members, chapter officers and advisors, and other allies or interested parties.  Seeking assistance from the campus counseling center, campus religious ministries, or other such allies could offset costs.  Even if other support groups cannot provide additional funding they should still be brought in as partners as they are often on the frontline of students questioning their sexual orientation.  However, in the 21st century the first stop for research for most students is the Internet.  Providing a resources and information page on the fraternity/sorority office website would alleviate printing costs.  Once a brochure or website is created the only time cost is to ensure that the information remains current.  This could be a little as reviewing publications once a year (the summer could be a good time for work like this!)  If any special activities such a pizza are organized, they should be the financial responsibility of the individual PILLAR members.
Depending on the need of the PILLAR program, the demand on staff time for initial inquiry meetings will vary.  On a larger and more diverse campus there could be an initial surge in demand once the program is established that might not be replicated on a smaller, conservative campus.  Only the campus-based facilitator will be able to assess this initial start-up commitment.  In addition, an established, strong, and self-motivated PILLARgroup may be able to meet without much facilitator guidance and direction after their initial meetings.  This can perhaps be compared to a smaller and more reserved group that will rely more on the facilitator to help the students process the various stages of their own sexual identity development.
Ability to Easily of Replicate:
Replicating the PILLAR program can be made easy.  An option is to create an email address alias whereby incoming mail is forwarded to the facilitator.  In addition, an email listserv allows confidential (and sometimes anonymous) discussions among members.  Campus web-based academic-support programs such as Blackboard and Web CT also allow discussion board conversations and real-time chat options.  Education through peer discussion and interaction in a safe environment allows individuals to ask questions, obtain resources, and sometimes provide shoulders on which to cry.
The greatest strength of the program lies in the fact that it has a guaranteed impact.  Through the drawing of attention to homophobia, all students are able to confront their own fears, stereotypes, and prejudices whether members of PILLAR or not.  Although not every student may gain an appreciation or understanding of sexual orientation issues, many will.  In essence, there is no failure:
Most sorority girls find out [I'm gay].  A lot of times I tell them, and they ask questions like "do your brothers know?" and I tell them "yeah" and they're like "wow!  They accept it; they don't have a problem with it?"  And I'm like, "no, they love it, you know, because they love me.  It's just another part of me, like I have brown hair, green eyes, I'm gay.  It's just kinda on the same level."  I've actually changed probably a lot of their views and most of them have come up to me and said so.12
Challenges and Pitfalls of a Peer Support Program
Because of the sensitivity surrounding GLBQ issues, PILLAR respects the needs of its members and maintains confidentiality at all times.  Information such as participant names and the times and locations of any meetings are known only to those participating.  Respect for individual rights, values, and beliefs are a common courtesy that all members must share.  It is for this reason that an initial interview with a PILLAR facilitator is strongly suggested.  PILLAR members are also encouraged to seek support from staff in campus departments such as the fraternity/sorority office, counseling office, health education office, and the chaplain, where appropriate and/or necessary.
A Success Story
The biggest success in the history and various incarnations of PILLAR occurred when a student decided to reveal his sexual orientation to his fraternity.  After a meeting with me he reviewed resources on the Lambda 10 website13 and readOut on Fraternity Row.  His fraternity was nearly unanimously accepting of his pronouncement at the fraternity chapter meeting.  Later that academic year the same fraternity issued a membership invitation to an openly gay first-year student.  This led to conversations within other fraternity chapters and some sororities about how they themselves would handle a member announcing his or her sexual orientation as gay, lesbian, or bisexual.  As such, PILLAR has been a very positive experience for the entire fraternity/sorority community.
I read once that a lot of people don't come out until their, like, senior year of college or until after they're out of college because they want to just kind of have fun while they're in college, you know?  There's something like that where they don't want to mess up their college years so they wait till afterwards when they're an independent person and they don't have all this stuff going on with school and social interactions to worry about.  I think for some of them, and for some people in general in the fraternity, maybe they are [gay] and they won't say anything just because of the fact that they want to wait.  You just have to wait until everything, kinda, feels right.14
Concluding Thoughts
Regardless how much input, advice, and support an individual receives from a program such asPILLAR the ultimate decision to reveal a gay, lesbian, or bisexual identity is the student's.  An individual must, therefore, be willing to take an objective look at his or her sexual identity.  A structured, yet informal approach such as PILLARpromotes and facilitates discussion within the fraternity/sorority community.  The ultimate goal is to create an atmosphere that facilitates open dialogue among all students while also creating a support network for GLBQ fraternity/sorority members.  The outcome will be a supportive, inclusive, and caring community for all, including GLBQ students within the fraternity/sorority community, and the entire campus.
I think the number of openly gay fraternity members are probably increasing just because more and more every year people are more comfortable with, like society is accepting gay people more and more every year.  And fraternities are just a microcosm of society, pretty much.15
NOTES
1 Bryan, W. A. (1987). Contemporary fraternity and sorority issues. In R. B. Winston Jr., W. R. Nettles III, & J. H. Opper Jr. (Eds.), New Directions for Student Services, 40, (pp. 37-56). San Francisco:  Jossey-Bass.  38.
2 Lindquist, J. (1978). Strategies for change.Berkeley, CA: Pacific Sounding Press.
3 Quote comes from an interview between Grahaeme A. Hesp and an undergraduate openly gay fraternity member.
4 Levine, H., & Evans, N. J. (1991). The development of gay, lesbian, and bisexual identities. In N. J. Evans & V. A. Wall (Eds.),Beyond tolerance: Gays, lesbians and bisexuals on campus (pp. 1-24). Alexandria, VA: American College Personnel Association. 1.
5 Johnson, D.  (1996). The developmental experience of gay/lesbian youth.  Journal of College Admissions, 152-153, 38-41.
6 Kuh, G. D., & Arnold J. C.  (1993). Liquid bonding:  A cultural analysis of the role of alcohol in fraternity pledgeship.  Journal of College Student Development, 34,327-334. 331.
7 Quote comes from an interview between Grahaeme A. Hesp and an undergraduate openly gay fraternity member.
8 www.dictionary.com.
9 Quote comes from an interview between Grahaeme A. Hesp and an undergraduate openly gay fraternity member.
10 Quote comes from an interview between Grahaeme A. Hesp and an undergraduate openly gay fraternity member.
11 Cass, V. C.  (1979).  Homosexual identity formation: A theoretical model.  Journal of Homosexuality, 4, 219-235.
12 Quote comes from an interview between Grahaeme A. Hesp and an undergraduate openly gay fraternity member.
13 www.lambda10.org.
14 Quote comes from an interview between Grahaeme A. Hesp and an undergraduate openly gay fraternity member.
15 Quote comes from an interview between Grahaeme A. Hesp and an undergraduate openly gay fraternity member.