Until Nov 15, 2015, register now for Camp Pride 2016 and save $200 
It was one of the most meaningful moments of my life, and I hope it can be for you too.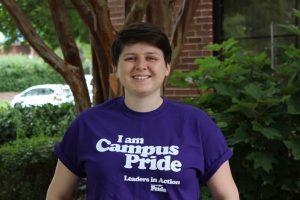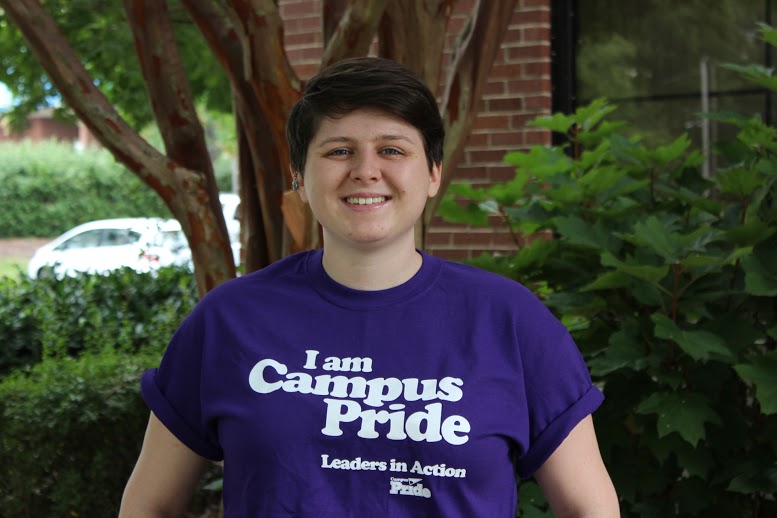 In July 2015, I had the honor of attending Camp Pride, the nation's premiere LGBTQ Leadership Academy for undergraduate LGBTQ and ally students. As a staff member for Campus Pride, I was able to participate in both the planning process for Camp Pride and in the activities themselves. In one week's time, I learned more about activism, intersectionality and my own identity than I ever could have learned on my own. Through this program, I met some of the brightest LGBTQ leaders from around the country, attending a variety of schools and holding a variety of identities.
The educational workshops and programs provided by this experience gave me crucial skills, like learning how to publicize campus events. I also learned about the history of the LGBTQ movement, and how my actions can fit into a legacy that stretches since before the Stonewall Uprising and will stretch long past marriage equality. I learned about the kinds of LGBTQ programs, policies and practices my peers have at their universities, and what work needs to be done to ensure LGBTQ students everywhere have what they need to ensure they are best able to get the education they deserve.
"I gained a lot of communication skills I think. I have a stronger vocabulary for talking about intersectional queer issues. I also gained some leadership skills in that I can moderate conversations more effectively," said Taylor Miles, a student from Kalamazoo College in Kalamazoo, Mich. and Camp Pride 2015 attendee. "I also have a lot more confidence, if you would call that a skill. [Camp Pride] acts as a safer place where I can be my authentic self while also providing a space to grow."
At Camp Pride, we even had the opportunity to begin our LGBTQ activist work before we even left the program, by participating in a video campaign called #AskMe. Campus Pride and the Chronicle for Higher Education teamed up to allow Camp Pride participants to share with their campus administrators what they need in order to have the most successful college or university experience. The video, which can be used as a teaching tool for college and university administration, faculty and staff, gave participants the chance to be a part of a nationwide campaign. This is just one of the many meaningful programs and Camp Pride.
The most valuable thing I gained from Camp Pride was a network of likeminded LGBTQ leaders from campuses across the country — small private institutions and large state schools, community colleges, Historically Black Colleges and Universities, Tribal Colleges and Universities, single-gender schools and more. Even now, months after the conclusion of my Camp Pride experience, I can talk to this network when brainstorming my own projects and support my peers as they make their campuses more LGBTQ friendly.
"One of the best things about Camp Pride is being able to talk with so many different, passionate, intelligent people and building a support structure while also getting an incredible education in the experiences and issues others face," said Taylor. "It is also important to go to gain more confidence in yourself and is a place full of identity affirmation."
________________________________________________
Camp Pride changed my life, and I'm sure it can change your life too.
The best time to register for Camp Pride and it's sister program for college and university advisors, Advisor Bootcamp is NOW.
If you register today for Camp Pride 2016, you will get the early bird rate which saves you $200 per registration. This special discount is only for a limited time, and it's the best way to get the most value for this already invaluable program. If you wait, the registration cost will jump to $995 after November 15, 2015. Registration is limited to a specific number or participants, so register today. This program is well worth it, and can make all the difference for you, your campus and campuses across the country.
Camp Pride 2016 and Advisor Bootcamp 2016 will be on July 19-24, 2016 in Charlotte N.C.
Camp Pride is the nation's premiere LGBTQ Leadership Academy for undergraduate LGBTQ and Ally students. Camp Pride is celebrating its 9th year this summer. Join us to develop your social justice and leadership skills.
Advisor Bootcamp is for professionals working with LGBTQ college students on campuses. Expand your knowledge, enhance your skills as well as collaborate with others who share your passion for advising and creating safer, more welcoming communities.
Photo Credit: Katie Simmons-Barth
Campus Pride freelance writer Allison Marie Turner, an alumnus of the University of North Carolina at Chapel Hill, contributed to this article. Follow her on Twitter @amturner1993.
Campus Pride is the leading national educational organization for LGBTQ and ally college students and campus groups building future leaders and safer, more LGBTQ-friendly colleges and universities. The organization provides resources and services to thousands of college students and nearly 1400 campuses annually. Learn more online at CampusPride.org.