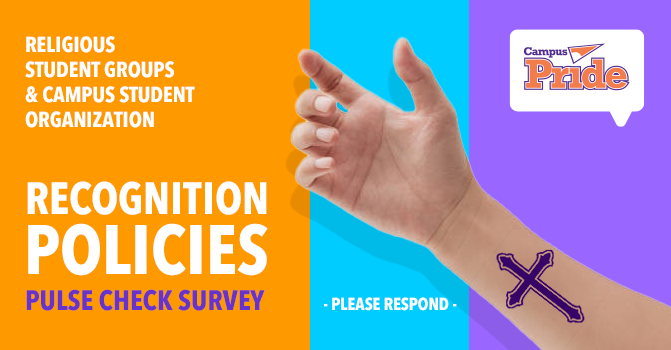 As you are well aware, LGBTQ people have had to fight hard for inclusion at colleges and universities in policy, program and practice.  Today we find that religious freedoms have been pitted against LGBTQ people and directly in an effort to deteriorate the progress for LGBTQ fairness and equality within higher education.
Since 2001, Campus Pride has advocated on behalf of creating safer, more inclusive LGBTQ-friendly colleges and universities.  This PULSE CHECK: Survey for Religious Orgs and Student Recognition Policies will help us better understand the current practice and continue to support LGBTQ youth and campuses across the country.
Please complete as soon as possible.