Campus Pride is proud to have Caitlyn Jenner standing among the many trans athletes of the world
Caitlyn Jenner is an Olympian. She joins an amazing legacy of trans athletes across the world, and has inspired so many more with her courage. Because she has the courage to be her authentic self, even when athletics has not been the most accepting group for trans people, she has opened a door that could incite real change in the athletic community.
The Arthur Ashe Courage Award at the ESPYs is no stranger to athletes that have overcome the harmful stereotypes prevalent in society. Jenner joins a history of amazing athletes who have fought against the societal struggles of racism, sex discrimination, homophobia and others – athletes who will forever live in our consciousness like Muhammad Ali, Billie Jean King and Michael Sam. Caitlyn Jenner's courage to live as her most authentic self is proven every time she is told she is undeserving; her strength is reified every day she lives her life in opposition to those who perpetuate transphobia in the world of athletics and beyond.
Jenner's decathlon win at the 1976 Olympic games is a memory that will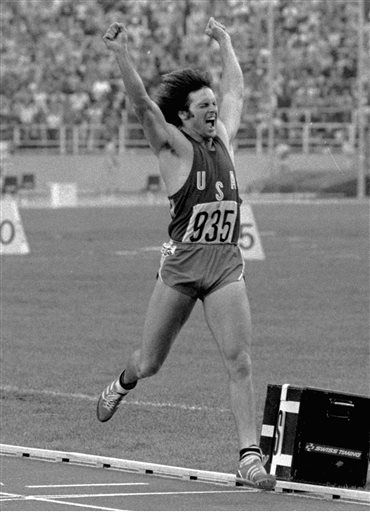 exist in the collective consciousness of sports fans forever. Few have accomplished the feats in sports that Jenner has, and her story as an Olympian continues as her journey as a trans woman continues to be told. Jenner has said that she wants her story to teach and help other Americans. Her courage allows for a mainstream narrative of a trans person's journey, a narrative that, while different for every single trans person, has been systematically left out of the story of America.
Campus Pride embraces Caitlyn Jenner, and is so proud that she can become a role model for trans youth, and especially for trans athletes. There have been many amazing trans people whose courage should be honored – people who have lived as their most authentic selves in face of shame, oppression and violence. Jenner's courage can serve as a model for any person who wishes to come out and obtain their happiness through living with courage and strength. Campus Pride applauds Jenner's courage to speak out against transphobia in our communities, especially the disproportionate violence inflicted on trans people of color. We look forward to her continued work and wish her nothing but happiness.
To read a full joint statement issued by the LGBT Sports Coalition, of which Campus Pride is a member, please click here.
Allison Marie Turner is an alumnus of the University of North Carolina at Chapel Hill, where she studied journalism and mass communication and women's and gender studies. She is a 2015 Summer Fellow for Campus Pride. Follow her on Twitter @amturner1993.