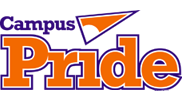 Trump administration withdraws Title IX guidance for transgender inclusion and safety in public education. US Department of Education still makes claims to protect safety among most vulnerable youth populations.
Campus Pride's Executive Director Shane Windmeyer issued this response:
"Every young person deserves a safe space to go to school.  Colleges and universities have no reason to not continue offering safe, equitable public accommodations and transgender inclusive policies.  The actions taken today to rescind the Obama administration's guidance under Title IX is dangerous and sends a wrong message for ensuring safety in our schools.  Institutions of higher education must stay the course and continue to do the right thing implementing and supporting actions to protect transgender students."
Campus Pride is the leading national educational organization for LGBTQ and ally college students and campus groups building future leaders and safer, more LGBTQ-friendly colleges and universities. The organization provides resources and services to thousands of college students and nearly 1400 campuses annually. Learn more online at campuspride.org.