By Gwen Boozer, Campus Pride Alternative Break Student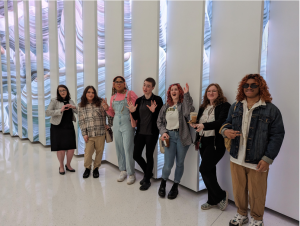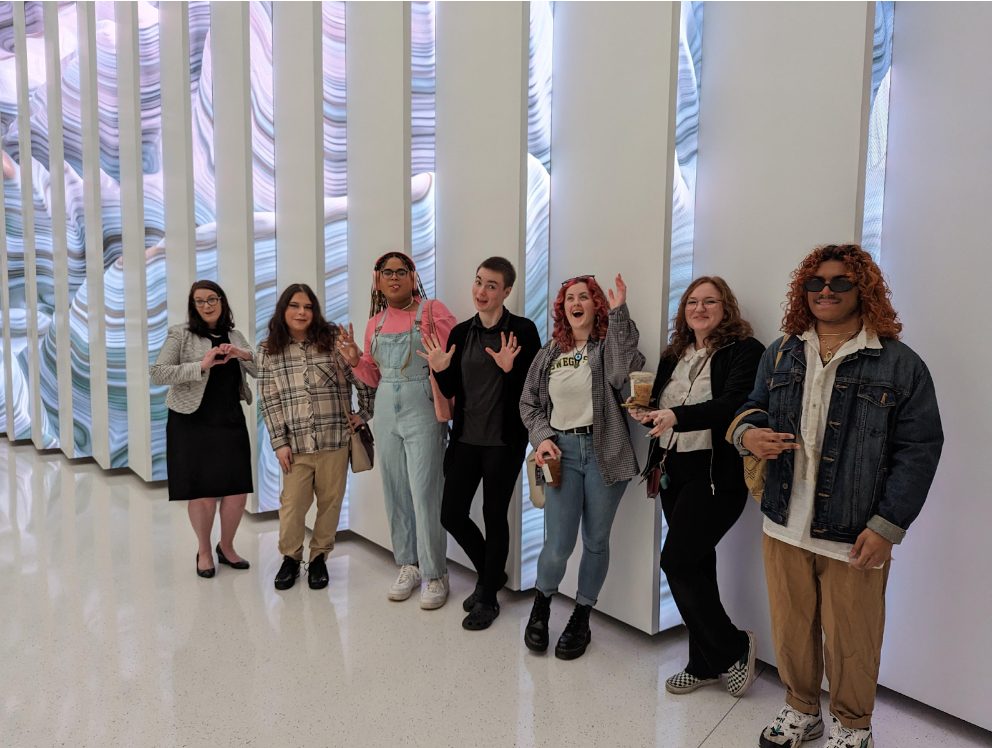 After a 10-hour-long journey, our group made it to the beautiful city of Charlotte, NC. Monday at the Ally Convention Center started with a warm welcome from Ryan Anklam, Ally Bank & Campus Pride. Next, we were introduced to the wonderful mission of Campus Pride which was the development of future student leaders and aid in the conclusion of all anti-LGBTQ prejudice and bigotry, and hate. Then it was lunchtime so we had the ability to indulge in the different cuisines Charlotte had to offer. We next were introduced to the state of Higher Education for LGBTQ+ People. It was surprising to see how many schools held bans for Queer people from fully expressing their gender/sexuality. As someone who is a Black/Latina Transgender woman, I feel thankful enough that I attend a university like SUNY Oswego that allows me and others to express ourselves as we see fit. After this educational session, we can be introduced to different services projects we would be working on for the entirety of the week.
The following day included a lot of service project work. The first project discussed was the Worst List. The Worst List is a list developed by Campus Pride that lists different campuses in the US that have requested Title IX exemption to discriminate against LGBTQ+ youth or have demonstrated anti-LGBTQ+ discriminatory actions in the past. Our role was to research these campuses and see if any have continued these discriminatory actions or have improved for LGBTQ+ individuals. It was upsetting to see how recent many of these discriminatory actions toward LGBTQ students were. However, I was happy to participate in Campus Pride's mission to call out these campuses on their harmful actions and beliefs. The second project included social media networking by our many members participating in the break. We can use platforms like Instagram, Tiktok, etc. to reach different audiences around the U.S. Since queer people reside in unsafe places where they can't express their sexuality/gender the best place to reach our target audience is through social media by participating in trends or using popular sounds. Through this outreach program, Campus Pride can continue its mission of making LGBTQ+ individuals feel safer by showing them they're not alone and that there are so many members in their community and places that will accept them for who they are. Throughout the entire week, we experienced multiple panels and talks from different LGBTQ+ people and allies who work for Ally and other companies. Through this we were exposed to the importance of queer representation in the workplace and the overall environment of working at certain places while being queer. There was also an emphasis on the struggles of other businesses that are not LGBTQ+ friendly.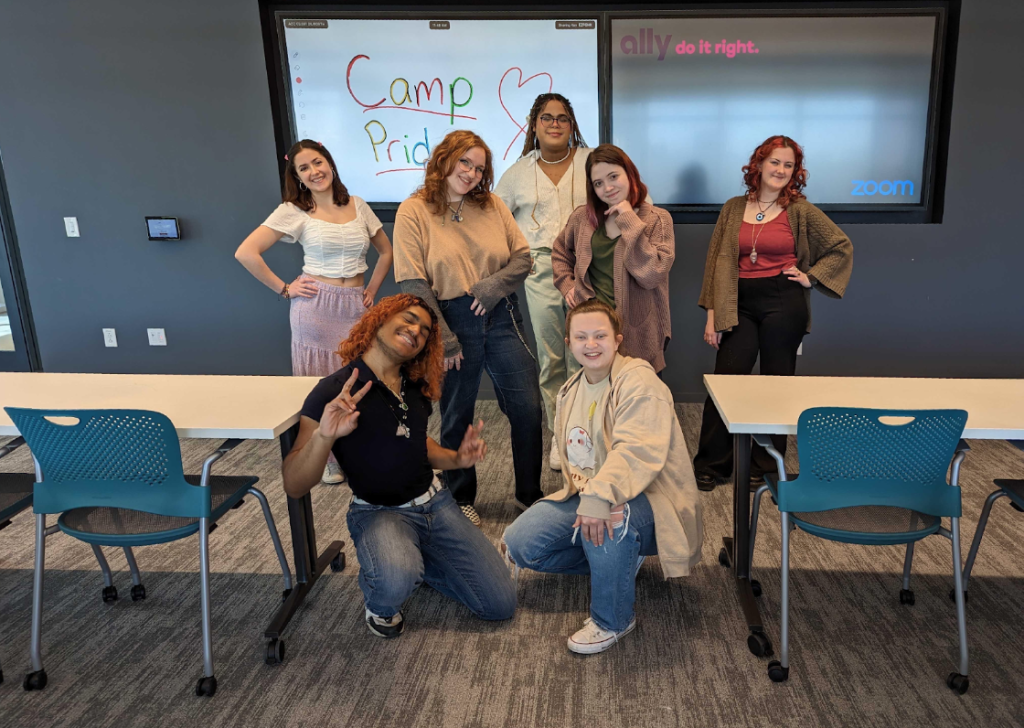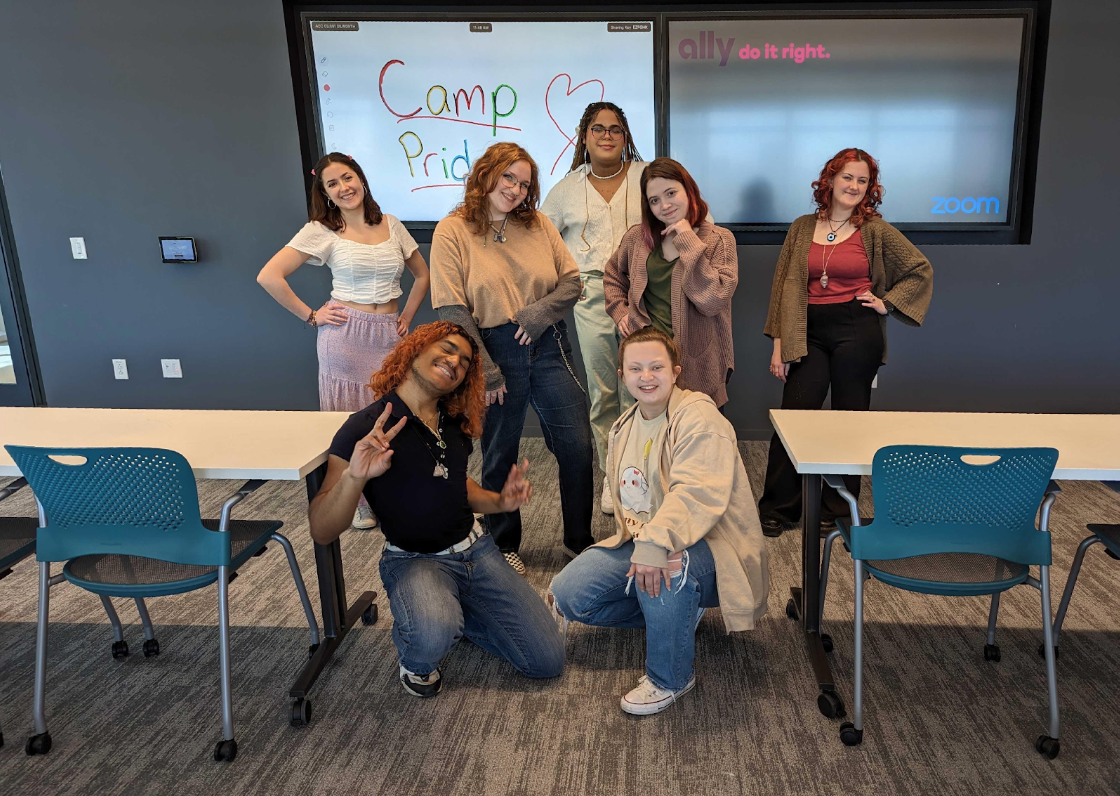 Of course, there was a lot of fun throughout the week. One of my highlights was the filming of Tiktok. I enjoyed being able to bond with SNHU and UW Madison as we all shared a passion for LGBTQ+ passion and of course our love for Tik Tok. It was also great to explore the differences in LGBTQ+ life and resources on each of our campuses. Another one of my favorite highlights was the speaker Candelario Saldana who spoke about their experience as an undocumented queer individual in law. Their story was so inspiring to us all and especially me because Candy experienced so many hardships and obstacles, but through their perseverance was able to defy every struggle. An additional highlight was our Zoom call with Eureka the Drag Queen. Eureka's powerful journey especially regarding her transition and mental health resonated with me as someone who is also going through a similar experience.
Campus Pride has educated me on how to be a better representative for my community and I hope to be able to take that knowledge with me and apply it to my life. I am excited to see what the future holds for Campus Pride and hope that the lives of LGBTQ+ people will improve as there is more work to be done. I am so thankful for this opportunity and all the experiences that came from it.