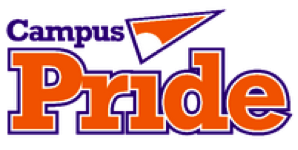 President of Liberty University 
J

erry L. Falwell Jr. announced today
that he will lead a new Federal Task Force on Higher Ed Policy for the Trump Administration that will identify changes to the U.S. Department of Education's policies and procedures.
Campus Pride's Executive Director Shane Windmeyer issued this response:
"The safety of every transgender, lesbian, gay, bisexual college student is in jeopardy.   This announcement, following the nomination of Betsy Devos for U.S. Secretary of Education, is truly frightening for all Americans who value diversity, campus safety and LGBTQ inclusion within higher education.   There is no doubt that recommendations of this task force led by Jerry Falwell, Jr. will have grave consequences for LGBTQ students, faculty and staff within higher education.

Campus Pride calls upon the Trump Administration to reconsider their choice of Falwell as well as provide broader inclusion and a balance of perspectives for this task force, particularly for the LGBTQ community. This task force must represent a wide diversity of higher education professionals in order to offer any substantive recommendations that will further improve college campuses.  

Any step backward to exclude, discriminate or harm LGBTQ people within higher education will be met with a wave of resistance."
Campus Pride is the leading national educational organization for LGBTQ and ally college students and campus groups building future leaders and safer, more LGBTQ-friendly colleges and universities. The organization provides resources and services to thousands of college students and nearly 1400 campuses annually. Learn more online at campuspride.org.