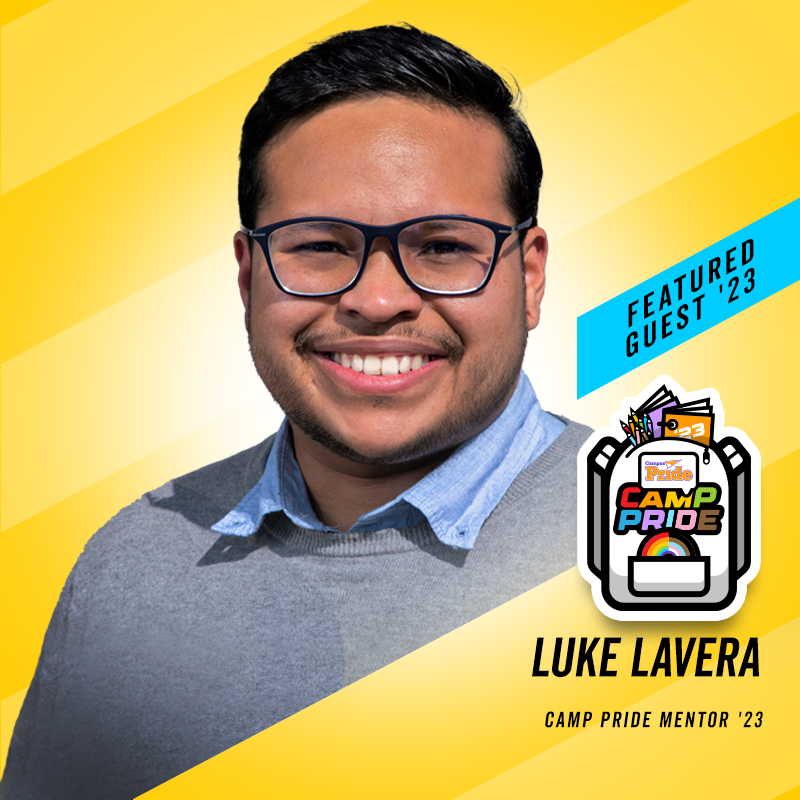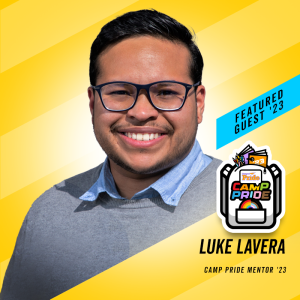 Summer is almost here, and so is Camp Pride!
My name is Luke Lavera. I first attended Camp Pride in 2013 as a rising Junior in college after hearing about it from a member of my Gay Straight Alliance who attended Camp Pride the summer before – and recommended I go.
Camp Pride taught me about leadership, working in a community, and the different experiences of college students from across the United States. My most valuable takeaways, however, have been the lifelong friendships and connections I have made as well as the ability to know that I could make a positive difference.
Camp Pride has been a part of me since that first week. An experience I will never forget. Two years later, I was a Pride Leader. It has been 10 years since I first attended Camp Pride as a student, and now I am excited to say that I am returning once again, this time as a Pride Mentor. I want to continue making a positive difference in giving back to Camp Pride as a mentor for many students.
This summer, I am excited to come back to Camp Pride – where it all began for me. I want to share my life experience and knowledge with Camp Pride and I look forward to rebuilding connections, meeting new students, and helping these young leaders achieve their goals.
Join me this Summer, July 12-16th, at Camp Pride in Charlotte, NC. Plus, the early-bird discount has been extended to April 30 – so register now!
Camp Pride was what I needed as a student leader. Help support Campus Pride and what we do every Summer to build and invest in future leaders – like me.
Luke Lavera
P.S. Registration for Campus Pride Advisor Academy this July 12-16th – the Nation's Premier Institute for Advisors, Faculty/Staff, and other Professionals supporting LGBTQ+ College Students — is open. Register before April 30 for our early bird discount.