Campus Pride Names 18 Favorite Campus Center Picks to highlight the value of these LGBTQ+ support services across the country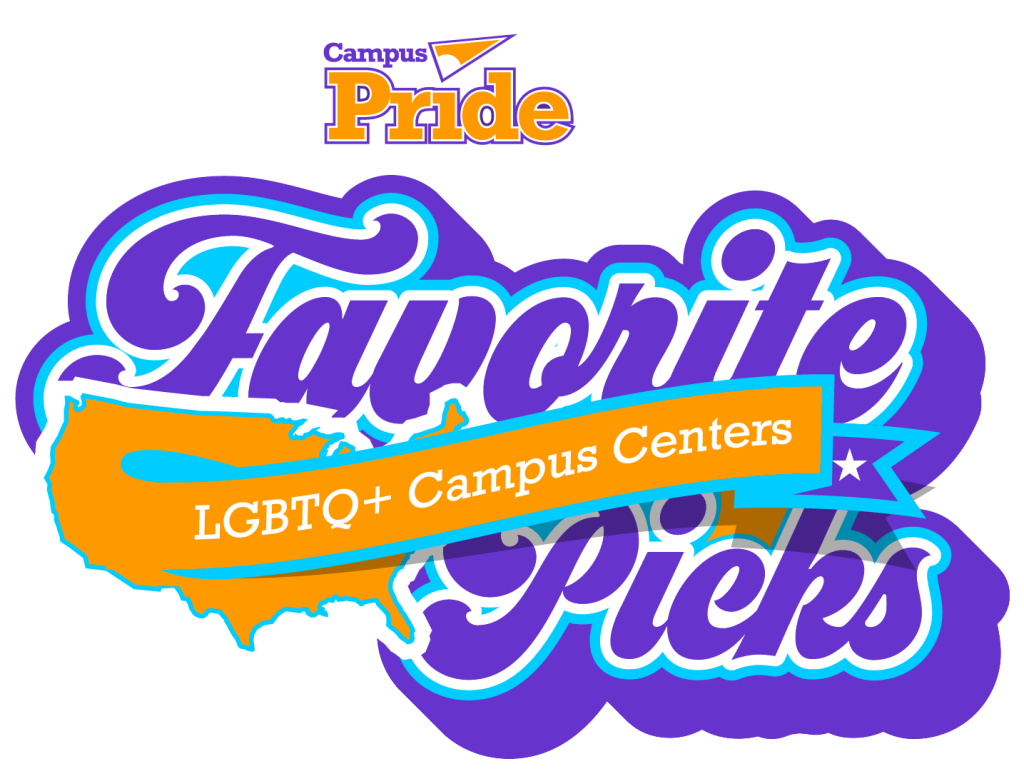 CHARLOTTE, N.C., October 18, 2023 — On October 19, Campus Pride celebrates LGBTQ+ Center Awareness Day in recognition of the vital services that these centers provide on campuses across the country.  The organization creates a new online resource to share Favorite Picks of LGBTQ+ Campus Centers at http://www.CampusPride.org/CampusCenters. 
Since the first LGBTQ center was launched in 1971 at the University of Michigan, LGBTQ+ centers have supported the missions of colleges and universities by contributing to student academic success and retention. The centers are able to make a positive impact on the campus community through ongoing programs, resources, and other support services that create a nurturing, safe space and welcoming campus climate. 
Despite their clear value to students and campuses, LGBTQ+ centers with paid staff and funded programming remain a rarity in higher education.  These campus centers have also been recently targeted in anti-LGBTQ laws passed. Today, there are more than 4,000 colleges and universities in the U.S., but fewer than 300 LGBTQ+ centers have a home with staffing on those campuses. 
"LGBTQ+ centers on college and university campuses play a significant role for students, offering safe and welcoming spaces where they can access resources, attend social events, participate in trainings, and explore career possibilities," said Campus Pride Founder, CEO and Executive Director Shane Mendez Windmeyer. "There is no question that LGBTQ+ centers benefit the students, especially with improving retention rates and academic completion. The fact that less than fifteen percent of campuses have these centers is shocking.  We believe all colleges can benefit from providing staffed LGBTQ+ campus centers for its students, faculty and staff."
This year, Campus Pride is featuring 18 centers on our Favorite Picks of LGBTQ+ Campus Centers list at CampusPride.org/LGBTQResourceCenters. Those chosen represent a diversity of campuses, varying types of LGBTQ+ services and programs as well as different regions of the country.  
"Now it is more important than ever to highlight these LGBTQ+ campus centers and resource offices.  On National Center Awareness Day, we are taking this opportunity to honor and recognize the current and past students, staff, faculty and administrators at these phenomenal resource centers who support LGBTQ+ students and campus life," said Windmeyer. "The positive impact of their work lives on in the current students and alumni."
This year's featured centers are: 
Center for Gender + Sexualities, Hamline University

Center for Sexual and Gender Diversity, Pennsylvania State University

Gender and Sexuality Student Programs, Bentley University

Inclusion Center, Utah State University

LGBT Life, Emory University

LGBTQ Center, Purdue University

LGBTQ Resource Center, Georgetown University

LGBTQ Student Center, University of Miami

Pride Center, University of Tennessee Knoxville

Pride Center, Murray State University

Prism Center, University of Vermont

Queer Resource Center, Rice University

Spectrum Center, Kansas State University

Spectrum Center, University of Michigan

The Lionel Cantu Queer Center, University of California Santa Cruz

The Pride Center, San Diego State University

The Queer Resource Center, Portland State University

The Stonewall Center, University of Massachusetts Amherst
National LGBTQ+ Center Awareness Day was started by CenterLink to celebrate the vital role of LGBTQ+ Centers and the profound impact they have on our community.  In future years, Campus Pride will mark LGBTQ+ Center Awareness Day by featuring additional campus centers, which will be added to the Campus Pride Favorite Picks as an ongoing resource. LGBTQ+ Campus Centers or Resource Offices can be nominated by emailing info@campuspride.org. 
ABOUT CAMPUS PRIDE
Since 2001, Campus Pride has been the leading national organization dedicated to building future LGBTQ and ally leaders and creating safer communities at colleges and universities. Learn more at CampusPride.org.  
Media Contact
Campus Pride
(704) 277-6710 ext. 1
# # #