Congratulations on your achievement and national honor being recognized as part of the 2022 Campus Pride BEST OF THE BEST LGBTQ-Friendly Colleges and Universities.
Creating positive change and improving LGBTQ policy, program and practice takes hard work, countless hours and perseverance by the entire campus community.  It is important to celebrate this achievement as a campus community and proudly display your LGBTQ legacy of inclusion for the future.
Celebrate your campus achievement with this "official" recognition award to mark this milestone for LGBTQ life.   Campus Pride has created the 2022 BEST OF THE BEST Award to display in the President's Office, Dean of Students, LGBTQ Center, etc.
Campus Pride is excited to offer this commemorative mahogany finished walnut plaque with rainbow colors on an aluminum plate with your  college/university name.
If you choose to order, please submit your order below NO LATER THAN DECEMBER 15, 2023. The award will not be available after this date.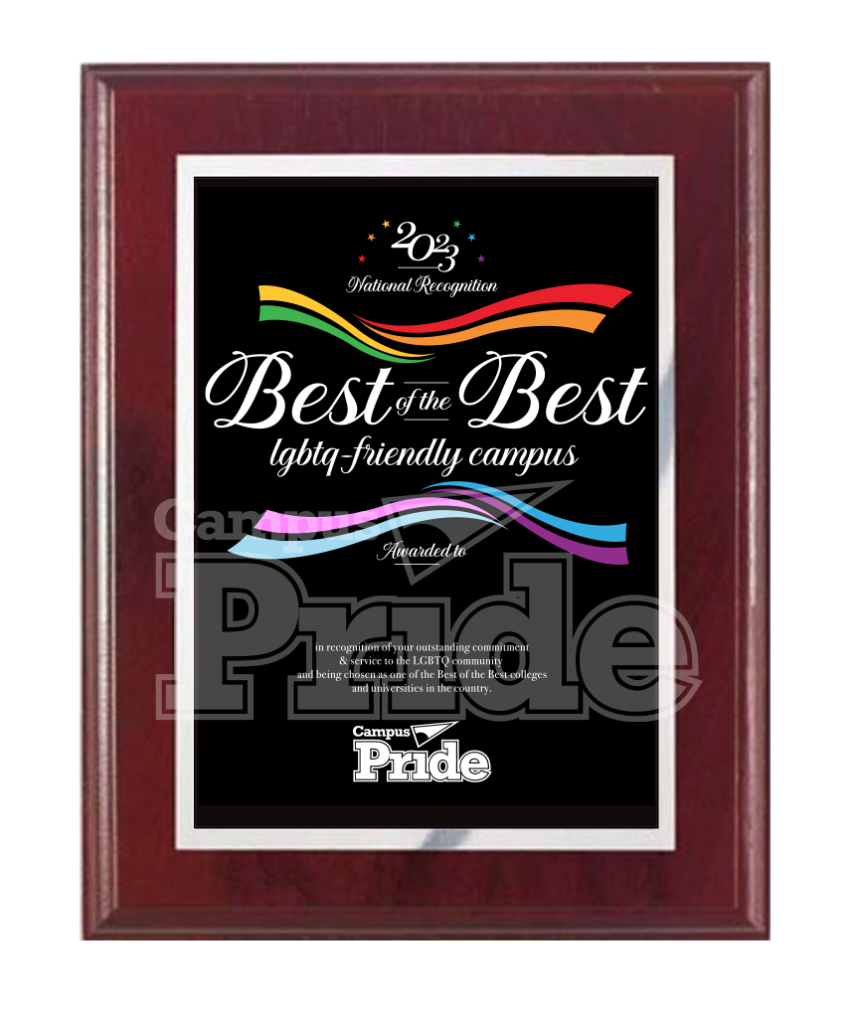 Description: Mahogany finished walnut plaque; full color on an aluminum plate; size 9 x 12 inches; wall mount

PRICE: $255

Plus shipping/handling: $16.75 (U.S./Canada Only) 

Credit Card Payments Only.  Allow 2-3 weeks from order date for shipment to arrive.