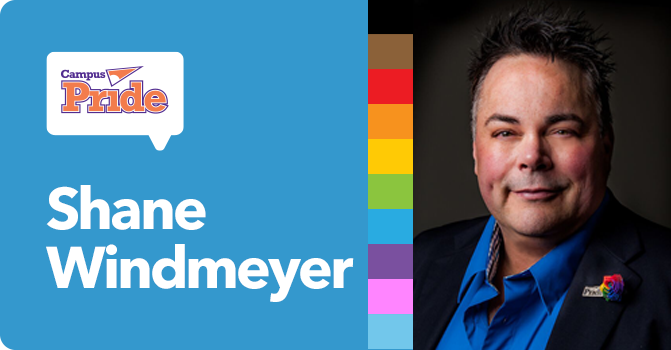 Shane L. Windmeyer, M.S., Ed. (they/he) is a best-selling author, LGBTQ campus pioneer and civil rights champion. Windmeyer  is founder and executive director of Campus Pride, the leading national LGBTQ organization for student leaders and campus organizations working to build future leaders and create safer campus communities.
Windmeyer is the creator of the Campus Pride Index (CampusPrideIndex.org), the premier national LGBTQ benchmarking tool for colleges and universities. Released Fall 2006 by Alyson Books, Windmeyer is the author of The Advocate College Guide for LGBT Students, the first-ever college guide profiling the "100 Best LGBT-Friendly Campuses." They are also the editor of Brotherhood: Gay Life in College Fraternities and co-editor of the books Inspiration for LGBT Students & Allies, Out on Fraternity Row: Personal Accounts of Being Gay in a College Fraternity and Secret Sisters: Stories of Being Lesbian & Bisexual in a College Sorority.
Windmeyer was raised in the rural Midwest on a farm in Hiawatha, Kansas.  He was born as Shane Mendez to his single mother Diann Mendez.  Within a year of being born, their mother married Fred Windmeyer who adopted him as his son.  Windmeyer is Native Indigenous, part of the  Iowa (Ioway) Tribe. Their family is mixed race Mexican, American Indian, and Irish European.  Windmeyer attended Emporia State University as a first generation college student and participated in the Upward Bound program for low income, first generation families. They graduated from Emporia State University with a Bachelor's degree in Communication and then attended Indiana University where he received his Master's degree in Higher Education and Student Affairs.  He lives in Charlotte, NC with his husband Thomas Feldman. They were legally married in 2015 after twenty years of being together.
Speaker Keynotes
The Blessing of Growth: Sitting Down at the Table with Chick-fil-A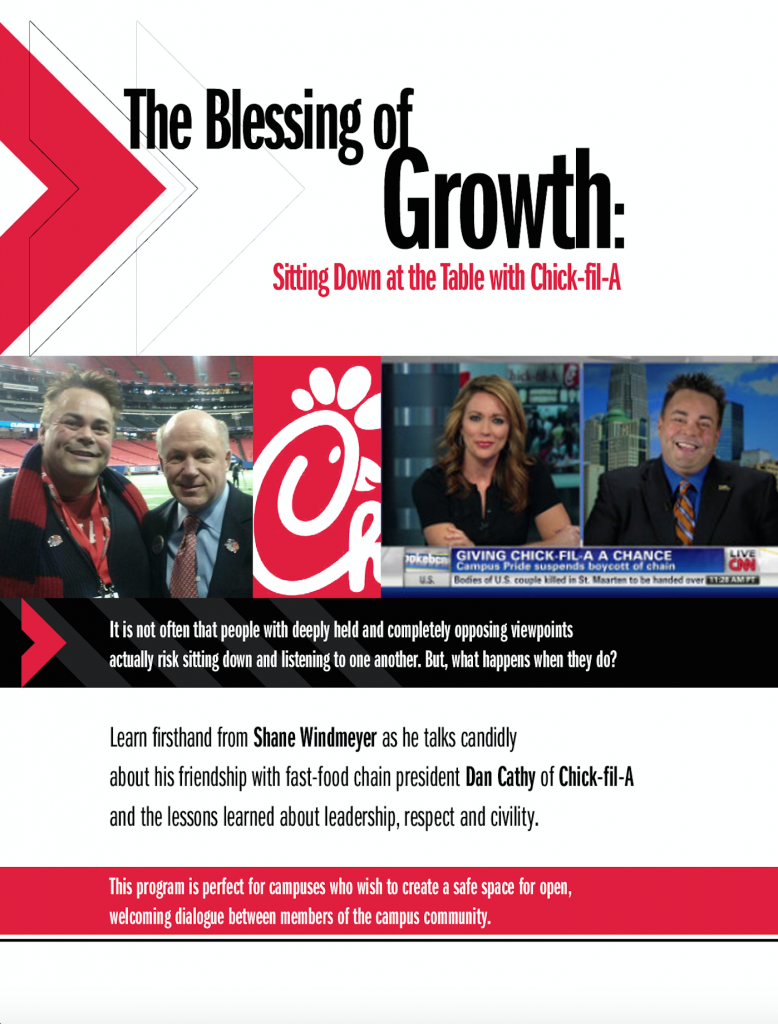 It is not often that people with deeply held and completely opposing viewpoints actually risk sitting down and listening to one another. But, what happens when they do?
Learn firsthand from Shane Windmeyer as he talks candidly about his friendship with fast-food chain president Dan Cathy of Chick-fil-A and the lessons learned about leadership, respect and civility.
In July of 2012, the fast-food chain was criticized nationwide for Cathy's statements opposing gay marriage and Chick-fil-A's support of anti-LGBTQ organizations and hate groups. After Windmeyer led a national boycott of the chain with a "Five Simple Facts about Chick-fil-A" campaign, Cathy reached out and they both sat down to talk.
Windmeyer and Cathy's subsequent, slowly-evolving friendship allowed the unlikely pair to speak openly, build trust and for Cathy to listen to LGBTQ concerns, especially as it negatively impacted LGBTQ youth on college campuses.  The friendship allowed both to grow their beliefs and assumptions about the other, ultimately allowing "the blessing of growth" – expanding one's world, without abandoning it.
In January 2013, Windmeyer talks about Cathy for the first time and this "blessing of growth" on the Huffington Post in a piece titled "Dan & Me: Coming Out as a friend of Dan Cathy of Chick-fil-A." The blog post went viral nationally, shocking many on both the left and the far right, garnering a flurry of harsh criticism and even threats. Windmeyer suspended the boycott against Chick-fil-A after confirming through internal documents that the fast-food chain no longer gave to anti-LGBTQ hate groups.  He put faith in the newfound friendship, as did Cathy.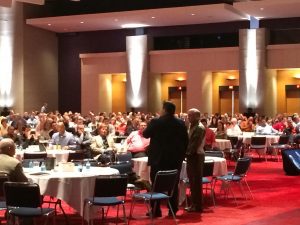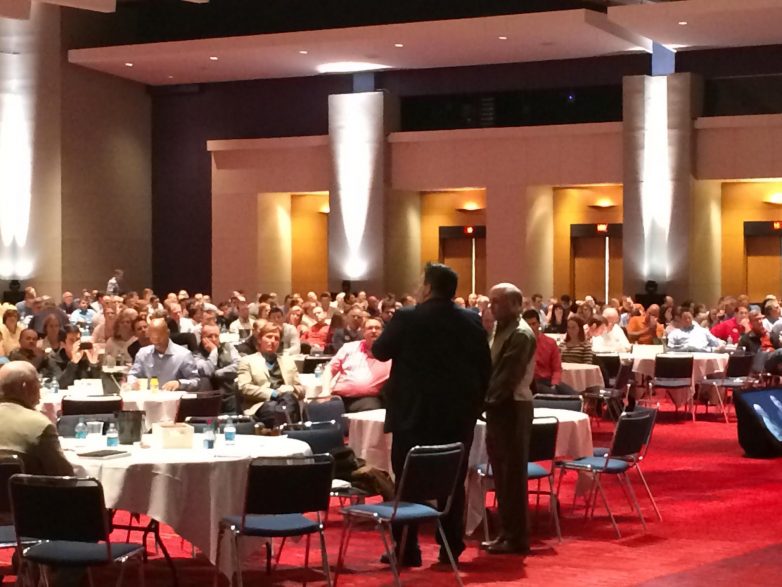 Cathy has since later in 2014 said in an interview about the anti-gay remarks, "Every leader goes through different phases of maturity, growth and development and it helps by [recognizing] the mistakes that you make." He added, "And you learn from those mistakes. If not, you're just a fool. I'm thankful that I lived through it and I learned a lot from it."
This program is perfect for campuses who wish to create a safe space for open, welcoming dialogue between members of the campus community.
Windmeyer concludes the Huffington Post piece saying:
In the end, it is not about eating (or eating a certain chicken sandwich). It is about sitting down at a table together and sharing our views as human beings, engaged in real, respectful, civil dialogue. Dan would probably call this act the biblical definition of hospitality. I would call it human decency. So long as we are all at the same table and talking, does it matter what we call it or what we eat?
Available Formats: Roundtable Discussion & Lecture
Target Audience(s): LGBTQ & Ally Students, Faith Communities, Student Affairs Staff & Other Professionals,  Residence Life Student and Professional Staff
What's Your Gay Point Average™?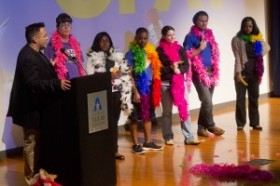 It is time to take the ultimate test – what's your Gay Point Average? Learning about lesbian, gay, bisexual and transgender (LGBTQ) issues does not have to be divisive or difficult on campus. In fact, college students today need to understand why having a high Gay Point Average is an important aspect of diversity and preparation for success in life—at home, the workplace and places of worship. And, believe it or not, sometimes straight people actually have a higher Gay Point Average than a Grade Point Average… and that's okay.
Windmeyer shares in a personal way the challenges confronting LGBTQ youth and challenges every person to play an active role in creating safer communities where everyone can thrive. The importance of straight allies can never be underestimated as young LGBTQ people struggle with their sexual and gender identities.
This interactive, high impact program destroys stereotypes, deepens understanding and compels participants to take the next step in coming out as visible allies and leaders for all people, including LGBTQ people.
Available Formats: Roundtable, Workshop, Seminar, Lecture
Target Audience(s): LGBTQ & Ally Students, Faculty, Administrators, Student Affairs Staff & Other Professionals, Residence Life Student and Professional Staff, Admissions Office Staff
The Impact of Hate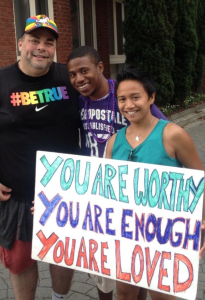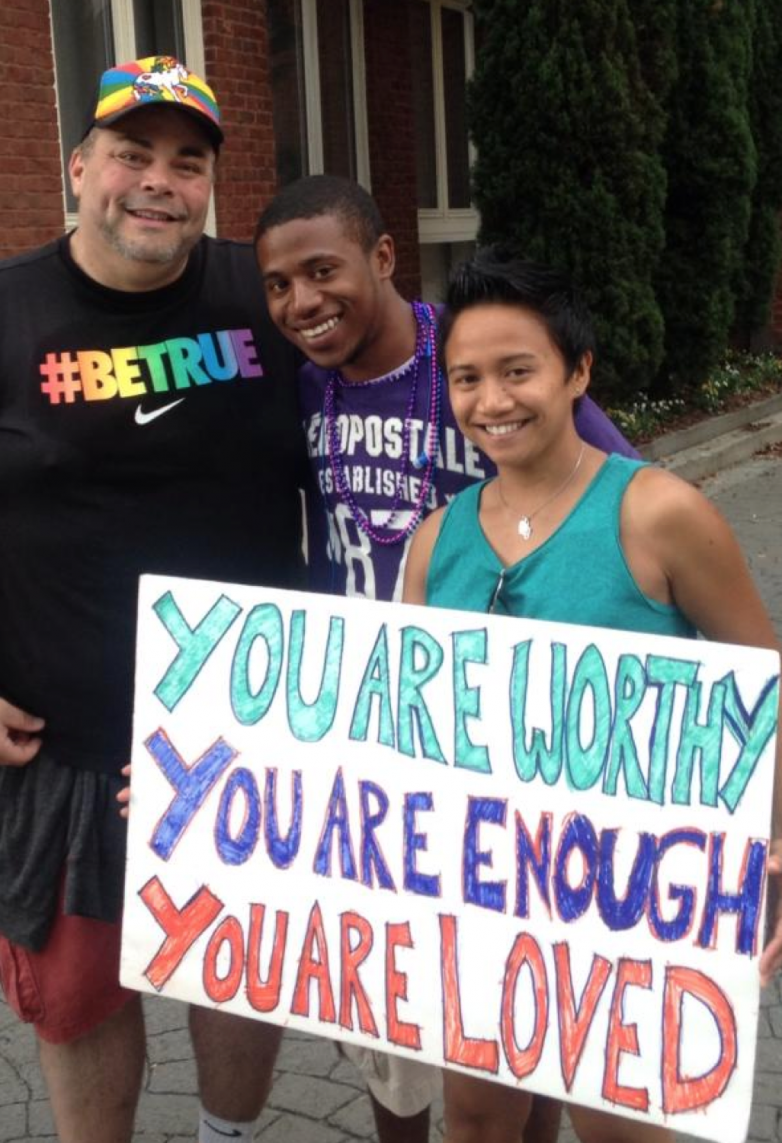 Many of us do not understand the impact of bias and hate on a college community. We are neither prepared to handle an incident, nor empowered to actively do anything to prevent one. Fighting hate begins with awareness. Most victims are so frightened and shocked, they don't know where to turn on campus for help.
For more than a decade as founder of the national Stop The Hate Train the Trainer Program (www.stophate.org), Windmeyer has been helping students, faculty, and campus life professionals become advocates for hate-free campuses. He has trained more than 1,800 people to actively prevent and respond to hate crimes.
This program is designed to create a foundation of understanding surrounding hate crimes, to explore an individual's awareness of prejudice and to motivate individuals to make a difference fighting bias and hate within their campus community. Participants are "dared" to fight the roots of hatred in specific, individual ways.
A great choice for intensive bias prevention workshops and trainings. Call to learn how this program can be constructed for your specific campus training needs.
Available Formats: Roundtable, Workshop, Seminar, Rally, Lecture
Target Audience(s): LGBT & Ally Students, Student Affairs Staff & Other Professionals, Fraternity & Sorority Communities, Residence Life Student and Professional Staff
The State of Higher Education for LGBTQ People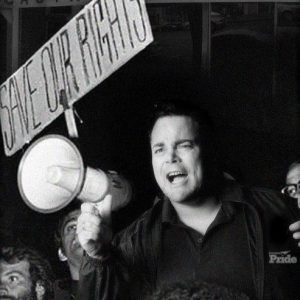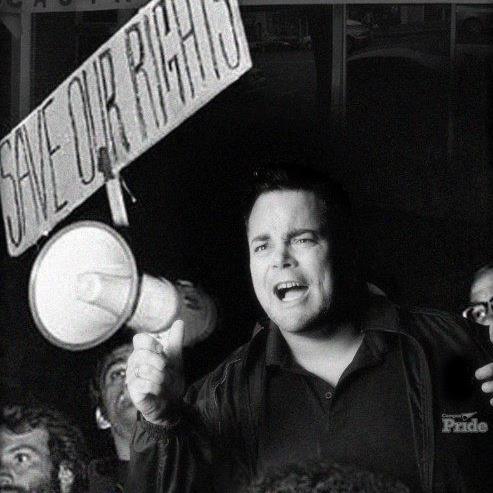 Whether students, faculty, staff, or administrators, people who identify themselves as lesbian, gay, bisexual, or transgender report significant harassment at their colleges and discomfort with the overall campus climates.  While more campuses want to be seen as LGBTQ-friendly, the lack of LGBTQ-inclusive policies and expert research tells a different story and begs the question:
Do campuses have the LGBTQ awareness, knowledge or resources to truly be a welcoming, open, safe space for LGBTQ people – especially when it comes to bisexual/middle sexualities and transgender/gender non-binary people?
Still today only sixteen percent of campuses have any support for LGBTQ students as far as basic nondiscrimination protections for sexual orientation and even less have policies for transgender inclusion.  About a quarter of LGBTQ students and staff experience harassment on a daily basis on campus, and more than a third of transgender and "gender nonconforming" people, compared with 12 percent of heterosexuals.
Now is a critical time to ask the important questions  related to LGBTQ campus climate and what is it like for LGBTQ students, faculty and staff within higher education. This program shares relevant research from Campus Pride's "State of Higher Education for LGBTQ People" national report, the Campus Pride Index national LGBTQ benchmarking tool as well highlights progressive efforts for LGBTQ inclusion across the country.
Every college campus has the responsibility for creating safer, more inclusive learning environments for all students.   Learn how your campus administration can get on the right track with LGBTQ-inclusive benchmarks in policy, programsand practice.
Available Formats: Roundtable, Workshop, Rally, Seminar, Lecture
Target Audience(s): LGBTQ & Ally Students, Student Affairs Staff & Other Professionals, Residence Life Student and Professional Staff
OUT & Greek: Being LGBT in a College Fraternity & Sorority
Sisterhood, brotherhood, friendships for a lifetime… All of these are promises of Greek life, but what if a member happens to be gay? This interactive, fun and thought-provoking presentation explores some of the myths about being gay and allows for a greater understanding of sexual orientation and gender identity/expression among all college students. Audience members will leave challenged to support their closeted or out LGBT fraternity/sorority members and work to build coalitions for change within Greek life.
Available Formats: Roundtable, Workshop, Seminar, Lecture
Target Audience(s): Fraternity & Sorority Communities, LGBT & Ally Students, Student Affairs Staff & Other Professionals
OutSpoken: Coming Out as an Ally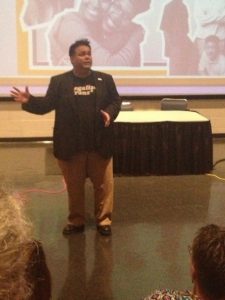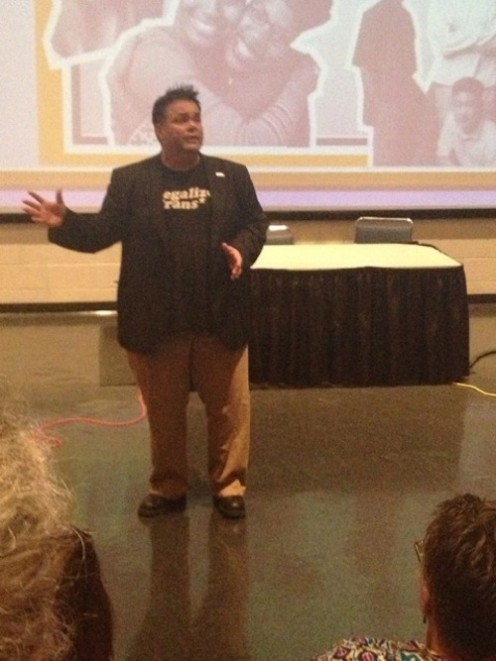 Gay or straight… Windmeyer opens the closet door that traditionally keeps students silenced on issues surrounding sexual orientation. He combines humor and his own personal experience to destroy stereotypes that perpetuate homophobia and sheds light on an often invisible segment of the college community – our lesbian, gay, bisexual, transgender students. This program aims to educate and enlighten audience members on LGBT issues as well as motivate individuals to take the next step in coming out as visible allies and leaders for all people – including LGBT people.
Available Formats: Roundtable, Workshop, Rally, Seminar, Lecture
Target Audience(s): LGBT & Ally Students, Student Affairs Staff & Other Professionals, Residence Life Student and Professional Staff