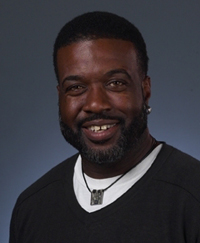 Rev. Dr. Jamie Washington serves as the President and Founder of the Washington Consulting Group, a Multicultural Organizational Development Firm out of Baltimore, MD. He is also a senior consultant with The Equity Consulting Group of California, and Elsie Y. Cross and Associates out of Philadelphia. Dr. Washington has served as an educator and administrator in higher education for over 20 years. He most recently served as the Assistant Vice President for Student Affairs at the University of Maryland Baltimore County (UMBC). He has been an instructor in Sociology, American Studies and Education, and an Assistant Professor of Women's Studies at UMBC. As a native Philadelphian, Dr. Washington earned his B.S. degree in Therapeutic Recreation and Music from Slippery Rock State College, and a double Masters' of Science degree from Indiana University/Bloomington in Higher Education Administration and Counseling, with a concentration in Human Sexuality. He holds a Ph.D. is in College Student Development, with a concentration in Multicultural Education from the University of Maryland College Park.
Dr. Washington completed his Master of Divinity program at Howard University School of Divinity in May of 2004. Dr. Washington has held leadership positions in multiple organizations: ACPA, NASPA, ACHUO-I, MACUHO, MCPA, APA, NGLTF, The Campaign to End Homophobia and the Nation Black Lesbian and Gay Leadership Forum. Dr. Washington is a Lead faculty member with the LeaderShape Institute and the National Certified Student Leader Program, a member of Omicron Delta Kappa, Golden Key, Alpha Phi Omega, Phi Delta Kappa, education Honorary, and a Life member of Alpha Phi Alpha Fraternity Incorporated. He has over 30 years of experience in music ministry, is an ordained minister and currently serves as an Associate Minister at Unity Fellowship Church of Baltimore. Rev. Dr. Washington sees himself as an instrument of change. He works everyday to help people find the best in themselves and others.
NOW ACCEPTING SPEAKING DATES.  Please contact Campus Pride by calling 704-277-6710 ext 0 or by completing the following form.

Oops! We could not locate your form.