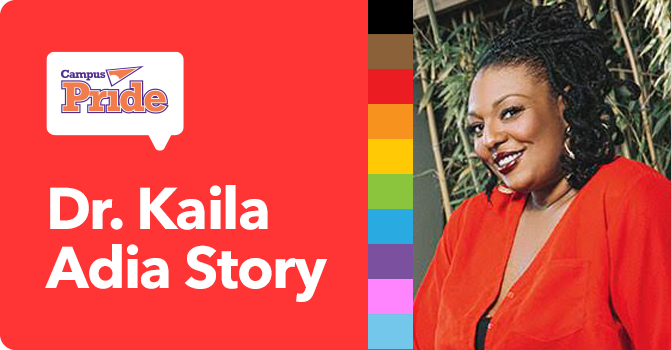 Dr. Kaila Adia Story is an Associate Professor in the Departments of Women's, Gender & Sexuality Studies and Pan-African Studies, and the Audre Lorde Endowed Chair in Race, Class, Gender, and Sexuality Studies at the University of Louisville. She is also the co-creator, co-producer and co-host of WFPL's Strange Fruit: Musings on Politics, Pop Culture & Black Gay Life, an award-winning eight year running weekly podcast focusing on social justice and pop culture. Dr. Story was also a part of NBC'sinaugural #Pride30, which featured LGBTQ+ community leaders and change makers.
Speaker Topics: 
Understanding how the current uprisings relate directly to the Stonewall uprisings.
How Marsha P. Johnson, Sylvia Rivera were integral to these uprisings.
How Black queer and trans lives and freedom are directly tied to queer liberation.
How white queer and trans communities need to unlearn racism and how this unlearning is integral and vital to queer liberation.