Seeing our stories and our lives represented on film can be one of the most affirming, empowering and revolutionary experiences we have as LGBT people coming of age. Below is a select list of LGBT youth movies — all of them available to college students for free viewing through the KanopyStreaming.com movie platform (when you land on the page just click the green "Check now" button to see if your college or university has a Kanopy account and then sign in using your student ID). We've provided a few category sections below to help you find films of interest but honestly, ALL of these films are great for everyone to see. Click the links to watch these acclaimed feature films and documentaries right now (you can also find most of them via digital platforms like iTunes, Hulu, Netflix and WolfeOnDemand.com).
For Everyone: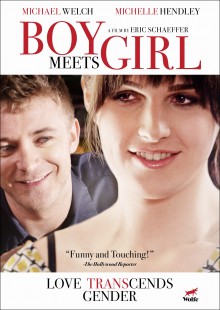 Boy Meets Girl (2015) The amazing trans actress Michelle Hendley stars as twenty year-old aspiring Kentucky fashion designer Ricky. As Ricky explores romance with the beautiful Francesca (Alex Turshen, Red Oaks) Ricky's best friend Robby (Michael Welch, Twilight) tries to figure out whether he might actually be in love with her. This wildly popular romantic comedy-drama is truly a must-see movie. Watch Now.
Geography Club (2013) In this wonderful high school comedy-drama sixteen year-old Russell (Cameron Deane Stewart) falls for closeted dreamboat quarterback Kevin (Justin Deeley); and a group of classmates come together after school for their secret LGBT support group meeting (code named: Geography Club). Co-starring Nikki Blonsky (Hairspray) and Alex Newell (Glee). Watch now.
Stonewall Uprising (2010) We've all been hearing a lot about Stonewall recently because of the big Hollywood movie version. This popular PBS documentary tells the true story of the Stonewall Riots and the start of the modern LGBT liberation movement. Truly required viewing and one of the best LGBT documentaries of all time. A great film — even if you're not usually a fan of documentary films, give this one a watch. Watch Now.
Gay/Bi: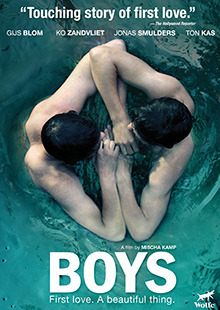 Boys (2015) In this beautiful and uplifting gay romance, two teen track stars discover first love as they train for the biggest relay race of their young lives. A must-see movie, don't be afraid of the subtitles. In Dutch with English subtitles. Watch now.
Five Dances (2013) Broadway star Ryan Steele (Newsies, Matilda) makes his big screen debut as eighteen year-old Chip, a gay dancer newly arrived from Kansas to New York City in this sensitive drama from out gay filmmaker Alan Brown. Watch now.
Suicide Room (2010) Moody, dark and handsome Dominik (Jakub Gierszal) is tormented by his classmates after video footage of his drunken kiss with bully Alex is spread across the Internet. Grappling with the public humiliation Dominik seeks solace in an avatar based "suicide room." In Polish with English subtitles. Watch now.
The Wise Kids (2012) Tyler Ross (American Milkshake) stars as an inspiring gay teen with a great PFLAG Dad and two best female friends. It's the summer after high school and the trio of pals grapple with faith, sexuality, love and friendship in their Southern Baptist community. The brilliant debut gay drama from out gay filmmaker Stephen Cone (Henry Gamble's Birthday Party). Watch now
Lesbian/Bi: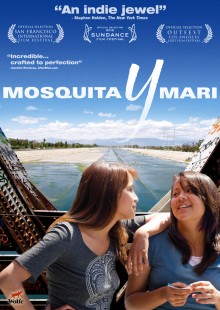 Happy End (2014) This high-energy romantic road movie co-stars the beautiful Sinha Gierke (It's Not Over) as aspiring law student Lucca, and the stunning Verena Wustkamp as her new friend Valerie. Irresistible chemistry blossoms between them as the two women embark on a wild adventure. In German with English subtitles. Watch now.
Loving Annabelle (2006) Erin Kelly stars as Annabelle, a rebellious Senator's daughter who falls in love with her teacher at a Catholic girls boarding school in this smash hit film. Watch now.
Mosquita & Mari (2012) This exquisite coming of age tale follows a pair of Latina teens who fall gradually in love against the backdrop of Southeast Los Angeles. In English and Spanish with English subtitles. Watch now.
The Aggressives (2012) An insightful look at the little explored, yet highly dramatic subculture of lesbian butches as well as their "femme" counterparts who toe the line between gender definitions. This fascinating documentary features intimate and revealing interviews with six aggressives. Watch now.
Transgender/Intersex: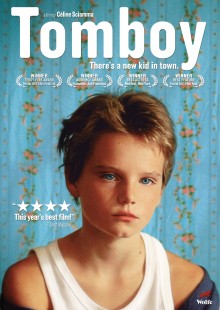 I Am Divine (2013) This dynamic, fun and often poignant portrait of the legendary Divine brings to life a complex understanding of John Waters's favored muse. I Am Divine is the story of Divine from his humble beginnings as an overweight, teased Baltimore youth to internationally recognized drag superstar through his collaboration with filmmaker John Waters. Watch now.
Lady Valor (2014) Former U.S. Navy SEAL Christopher Beck embarks on a new mission as Kristin Beck. Kristin's journey in search of the American ideals that she protected has a whole new meaning as she lives her life truthfully as a transgender woman. Watch now.
Tomboy (2011) Ten year-old Laure (Zoe Heran) moves to the suburbs and decides to pass as a boy amongst the pack of neighborhood kids in this beautiful French drama from out lesbian director Celine Sciamma. In French with English subtitles. Watch now.
XXY (2007) Ines Efron stars as an intersex teen beginning to explore her sexuality and her complex personal identity in this award-winning Argentinian drama. In Spanish with English subtitles. Watch now.
WHERE TO FIND THESE FILMS:
1) Click the links above to watch these films right now via the KanopyStreaming.com service or click HERE to browse the complete LGBT offerings at Kanopy (remember to click the green "Check now" button to see if your college or university has a Kanopy account and then just sign-in using your student ID).
2) You can also look for these movies on DVD and digital at fine DVD retailers and digital platforms everywhere including destinations like iTunes, Hulu, Netflix and WolfeOnDemand.com.