Are you a prospective student wondering what campuses have gender-inclusive housing? An administrator researching trans-inclusive health insurance models to implement on your campus? A parent looking for trans-friendly colleges and universities for your child? You've come to the right place! The Campus Pride Trans Policy Clearinghouse is the premier resource for transgender policies at colleges and universities.  The clearinghouse is updated regularly by Dr. Genny Beemyn, a noted scholar on trans issues in higher education and the Director of the University of Massachusetts Amherst's Stonewall Center.
Now you can search trans policies at colleges and universities across the United States:



To become a trans advocate on your campus, learn more about the Suggested Best Practices for Supporting Trans Students and see how your campus scores on the Trans Checklist for Colleges and Universities. Also, check out these trans resources from other individuals and organizations. If you have any updates or edits, please contact Genny Beemyn at genny@umass.edu.
Want to do more as a trans ally? Campus Pride challenges you to navigate your campus as if you are an incoming trans student. Consider the following:
Visit the Registrar, Student Health Services, Residence Life, etc.
Note potential roadblocks, concerns and issues you encounter
Actively work with staff and administrators to address these concerns.
Become a trans ally and help make your campus safer and more trans-friendly.
Meet the Clearinghouse Coordinator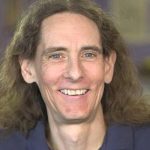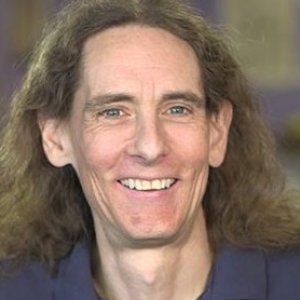 Genny Beemyn, Ph.D., is the director of the UMass Amherst Stonewall Center, the campus LGBTQIA+ center. They have published and spoken extensively on the experiences and needs of trans college students, including writing some of the first articles on the topic in the 2000s. Among the books Genny has written are The Lives of Transgender People (2011); A Queer Capital: A History of Gay Life in Washington, D.C. (2014); and the anthology Trans People in Higher Education (2019). With Abbie Goldberg, they edited The SAGE Encyclopedia of Trans Studies (2021). They are currently writing Campus Queer: Addressing the Needs of LGBTQ+ College Students with Mickey Eliason for Johns Hopkins University Press. In addition to being the coordinator of the Clearinghouse, Genny is an editorial board member of the Journal of LGBT Youth, the Journal of Bisexuality, the Journal of Lesbian Studies, and the Journal of Homosexuality. They have a Ph.D. in African American Studies and master's degrees in African American Studies, American Studies, and Higher Education Administration. More about Genny can be found on their website: www.gennyb.com.