Twenty-six campuses have come out to improve LGBTQ policies, programs and practices for college athletics and recreation on the premier Campus Pride Sports Index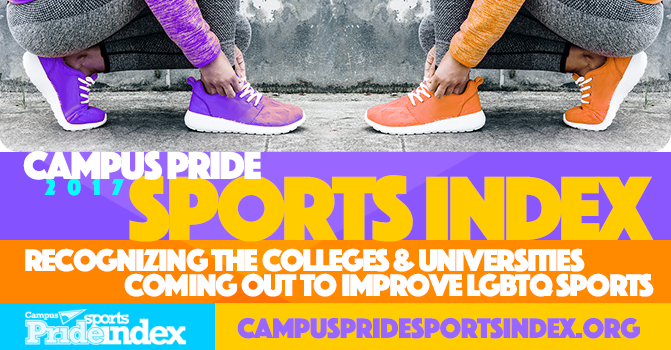 Wednesday, September 6, 2017 – Today Campus Pride recognizes twenty-six campus athletics and recreational sports programs who have come out utilizing the premier Campus Pride Sports Index.  Launched in 2015, the national college sports benchmarking tool is the most trusted resource helping campuses improve LGBTQ inclusion in policies, programs and practices across the United States. View full sports index online at CampusPrideSportsIndex.org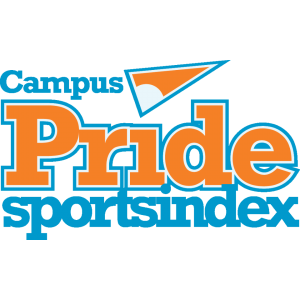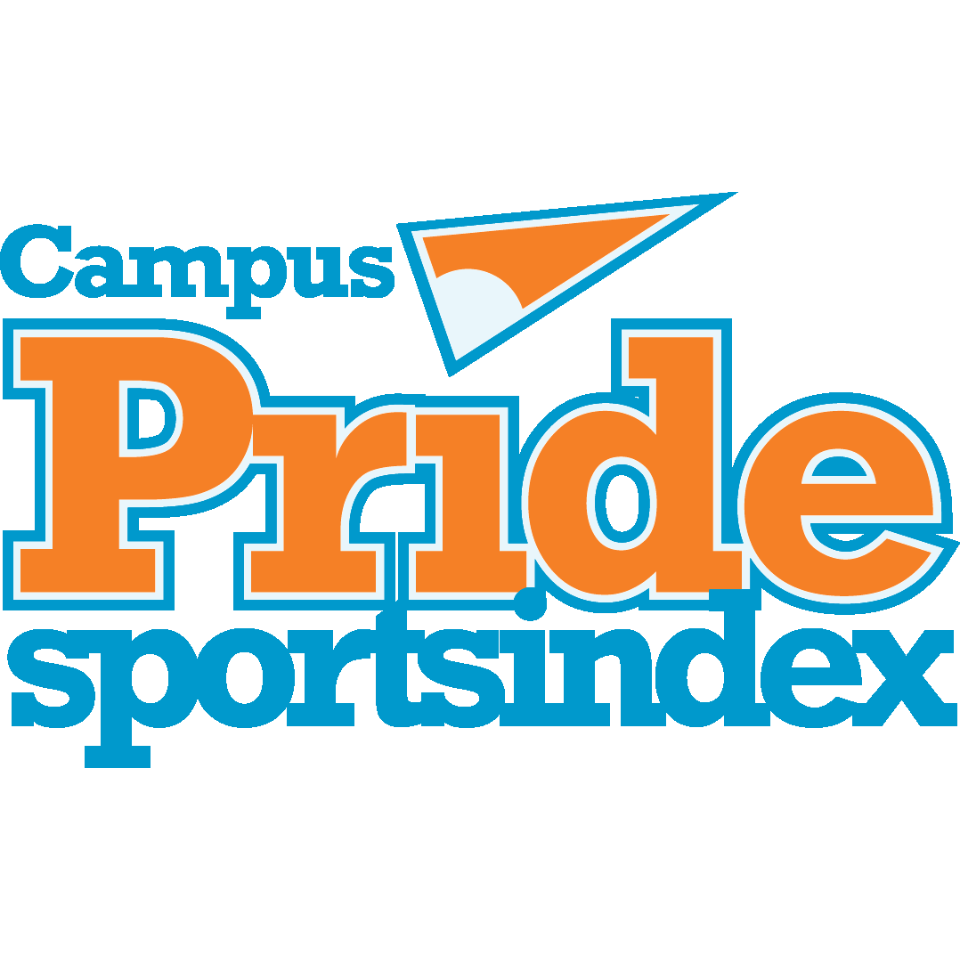 This past week Campus Pride released its annual "Best of the Best" listing of the "Top 25" LGBTQ-friendly campuses list. View online at CampusPride.org/Top25  The list is hailed by prospective students, their parents and families for its attention to detail and reliable metrics.  The list included six of the colleges also on the sports index including Augsburg University, Ithaca College, Kansas State University, Montclair State University, The Pennsylvania State University and University of Colorado at Boulder.
"Campus Pride does not force any campus to come out as LGBTQ-inclusive, until they are ready to do so – this includes athletic programs and recreation programs.  We are proud of the twenty-six campuses who have voluntarily come out and want to improve their LGBTQ inclusivity in sports," said Shane Windmeyer, Executive Director of Campus Pride. "The Sports Index is trusted not only by prospective students and families but also by college sports. The fact that some of the nations top LGBTQ-friendly campuses are now focusing on college sports and recreation shows that positive change is happening."
Campus Pride continues to be the most trusted, reliable educational resource for stude
nts and families to find the best campuses for LGBTQ inclusion and safety. The organization work alongside students, faculty, staff and administrators at 1400+ campuses annually to help support and improve the quality of campus life for LGBTQ people.
Unlike other commercial rankings, Campus Pride resources are free of charge and not for profit. The sports index assessment and weights are based on metrics founded in research to improve LGBTQ quality of life on campus,  and specifically in sports.  Points are not rewarded for participation in Campus Pride programs or services.
"Everything we do is based in solid research findings and best practices. We want college sports to see us a a valued partner. The sports index is there to support and assist them in becoming better.  It is growing slowly and intentionally – just as we had planned with these twenty-six campuses being among the first," said Windmeyer. "You can't make it better until you are willing to come out and take the first step of knowing where you are at. These campuses are doing just that."
Along with the Campus Pride Sports Index, there are 300+ other campuses listed on the Campus Pride Index. Many of these campuses participate every Fall in the Campus Pride LGBTQ-friendly College Fair Program in cities like Boston, New York, Los Angeles, Charlotte and Atlanta.   Learn more online at CampusPride.org/CollegeFair
The Campus Pride Sports Index was funded in part by Nike Be True Campaign Funds through the LGBT Sports Coalition and other partners including NCAA Office of Diversity & Inclusion, NIRSA Leaders in College Recreation, NASPA Student Affairs Administrators in Higher Education and ACPA College Student Educators International.
Campus Pride is the leading national educational organization for LGBTQ and ally college students and campus groups building future leaders and safer, more LGBTQ-friendly colleges and universities. The organization provides resources and services to thousands of college students and nearly 1400 campuses annually. Learn more online at CampusPride.org.