ENTER DRAWING TO WIN OVER $5000 in PRIZES from the BEST DRAG RETAILERS…
and help make the WORLD A BETTER PLACE!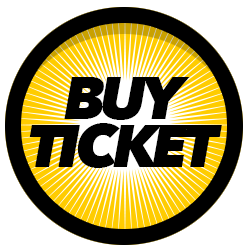 BUY ONE TICKET OR MORE – INCREASE YOUR CHANCES TO WIN BIG & GIVE BACK TO LGBTQ YOUTH!

You can help National Entertainer of the Year (EOY) Buff Faye give back to LGBTQ youth and change lives for the future.
Drag Queens can change the world – they always have and will continue to do so.  Buff Faye (aka Shane Windmeyer) as a national community leader and activist for 20+ years has dedicated her personal and professional life to LGBTQ youth. Buff Faye's drag platform continues to be a way to help support many local and national charities.
As the founder of Campus Pride, the nation's leading national nonprofit organization for LGBTQ college students and campus groups, Buff Faye has chosen Campus Pride as her national partner to support with 100% of the proceeds from this initiative.  Founded in 2001, Campus Pride works annually with over 1400 college campuses to help build future leaders and create, safer, more inclusive communities.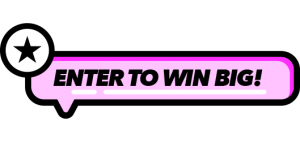 HOW CAN I HELP?  Starting in 2020, Buff Faye will be traveling around the country representing EOY at regional and state-wide prelims.  Individuals will be encouraged to support by purchasing tickets for $20.  Each ticket is a CHANCE TO WIN!   Tickets will also be promoted online and sold here.
HOW WILL I WIN?  Everybody wins by giving back, of course.  But the prize winners will be drawn LIVE online via Facebook on Sunday, July 19 at 6 p.m. EST/3 pm. PST.  Tune into Campus Pride on Facebook at Facebook.com/LeadwithPride
WHAT CAN I WIN?  Up to $5000 in FABULOUS DRAG PRIZES!  The list is growing, so please check for new prizes often.  If interested in donating a PRIZE to support Campus Pride, please let Buff Faye know.
PRIZE SPONSORS are as follows:
(not in any particular order)
EOY Final Night Tickets for Sunday, July 26
The Original Patti Cakes Hip Pads & Breast Forms (Gift Certificates)
Fierce Drag Jewels
Made for a Queen Jewelry
Roxy Dame Designs 
Beauty & Elegance Designs
Rox by Cox (Jewelry Set)
Tova Designs
Foxtails & Costuming by Jim Wilson
Hammy Lynn Designs (Earrings, Ring & Bracelet Jewelry Set)
In2gr8tion Gift Package ($75 gift card, wig brush & tshirt)
Tiffany Bonet Jewelry
Shane Kindley Designs Costuming (Custom Designed Garment)
SewXcited Costuming (Custom Designed Garment)
Wigs by Dayana Campbell
It's Painted By Wendy Cosmetics
Diva Complex (10 Hours of Stoning)
& more