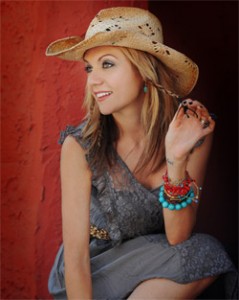 Randi Driscoll is a singer and songwriter whose original music, voice and passionate stage performances have earned her many accolades including Campus Activities Magazine's, "Female Performer of the Year 2004" and "Best Small Venue Performer 2004." Randi is an independent artist who tours and performs year round at colleges, clubs, festivals, and benefit concerts. She has been touring North America for several years entertaining large and small audiences with her blend of powerful music and words, inspiring praise for her musical talents and her dedication to social justice.
Randi says that her greatest personal accomplishment is her song, "What Matters," written in response to the death of Matthew Shepard, a young man killed in a brutal hate crime. The song is a benefit single that has raised more than $45,000 dollars for the Matthew Shepard Foundation, whose goal is to replace hate with understanding, compassion and acceptance. A documentary about "What Matters" has won several film festival awards, and the song was featured in the NBC film The Matthew Shepard Story. Several choirs have performed the choral version of Randi's song (arranged by Kevin Robison) including the GMCLA, live at the Disney Hall, and the NYGMC live on stage at Carnegie Hall.
Official Website – www.randidriscoll.com
NOW ACCEPTING SPEAKING DATES.  Please contact Campus Pride  by calling 704-277-6710 ext 0 or by filling out the form below

Oops! We could not locate your form.