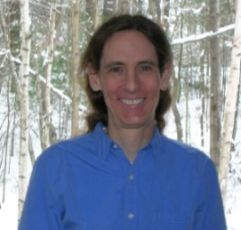 Genny has published and spoken extensively on the experiences and needs of transgender people, particularly the lives of gender-nonconforming students. Ze has written or edited eight books/journal issues, including special issues of the Journal of LGBT Youth on "Trans Youth" and "Supporting Transgender and Gender-Nonconforming Children and Youth" and a special issue of the Journal of Homosexuality on "LGBTQ Campus Experiences." Genny's most recent works are The Lives of Transgender People (Columbia University Press, 2011), which was written with Sue Rankin, and the "Transgender History" chapter for Trans Bodies, Trans Selves (Oxford University Press, 2014). Currently, ze is finishing a book on the history of LGBT life in Washington, D.C. In addition to being the director of the Stonewall Center, Genny is also a board member of the Transgender Law and Policy Institute and an editorial board member of the Journal of LGBT Youth, the Journal of Bisexuality, the Journal of Homosexuality, and the Journal of Student Affairs Research and Practice. Genny has a Ph.D. in African American Studies and Master's degrees in African American Studies, American Studies, and Higher Education Administration. Ze is also an avid cross-country runner and likes the challenge of biking up mountains.
NOW ACCEPTING SPEAKING DATES.  Please contact Campus Pride by calling 704-277-6710 ext 0 or by completing the following form.

Oops! We could not locate your form.