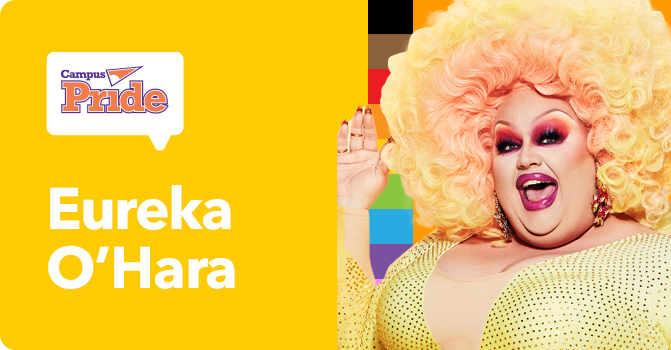 CAMPUS TOUR ANNOUNCEMENT: Eureka O'Hara from HBO's We're Here and RuPaul's Drag Race AllStars Season 6 announces her first-ever college campus tour, "Be Yourself to Free Yourself."  Campus Pride will be handling all bookings nationwide for Eureka's college tour for this Fall 2021 and Spring 2022. A portion of the proceeds from every booking will benefit LGBTQ youth with Campus Pride.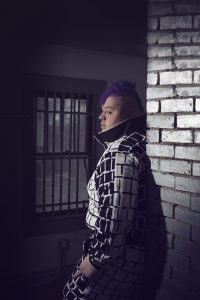 Eureka! You found it!
David Huggard (they/them/theirs) – also known by their stage name, Eureka – is a multi-talented actor, singer, public speaker, and world renowned drag queen.
David grew up the child of a single mother who worked 7 days a week, 12 hours a day. At the age of 11 David was cooking dinner for the family, helping to take care of the house and their siblings. At 18 David began their drag career while also transitioning taking the name Erica. Living as a trans woman in east Tennessee presented many challenges, all of which had the benefit of generating growth and further introspection. That further introspection led them to realize they weren't exclusively male or female but non-binary. With that they began their de-transition.
David, as Eureka O'Hara, completed on the 9th and 10th seasons of RuPaul's Drag Race which truly rocketed their career as a drag superstar further opening doors throughout the entertainment industry. Since their television debut in 2017 they've worked on projects for HBO, Netflix, VH1, MTV, Entertainment Tonight, and on stage for the Tom Eyen play Women Behind Bars.