Daniel Hernandez, Jr. is a Tucson native and a 2012 graduate at the University of Arizona with a degree in Political Science. He was a congressional intern for the office of Congresswoman Gabrielle Giffords of Arizona's Eighth Congressional District and while on the job assisting Congresswoman Giffords with a constituent event in Tucson on January 8, 2011, Daniel took actions for which he is widely credited with saving the life of the congresswoman after a gunman shot her and 18 other people. His medical training, quick thinking, and brave actions on that day have caused him to be celebrated as a true American hero, although he humbly rejects the title. Since the tragedy Daniel has done over 1100 interviews and speeches at universities and venues throughout the U.S.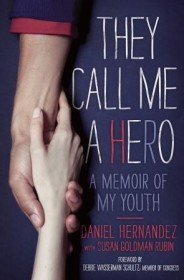 Growing up poor, gay, and Hispanic in America and with recent political actions in Arizona portraying the state as a haven for intolerance, the rise of a gay Hispanic hero in the middle of a sometimes hostile environment is a story that offers us lessons for our future as a country increasing in diversity. Hernandez talks about his difficult journey overcoming discrimination in language, ethnicity, poverty, and sexual orientation, and why he loves being an American.
Daniel Hernandez, Jr. offers a number of speech topics which can inspire and motivate your audience. Daniel is a highly qualified trainer specializing in Media and Communications as well as Electoral Politics. He is fully bilingual in English and Spanish and can deliver the trainings in either language. Please inquire about customizing topics to your specific interest.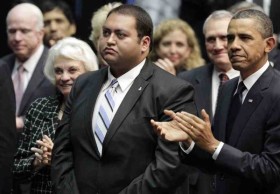 Website– http://danielhernandezjr.org/
NOW ACCEPTING SPEAKING DATES.  Please contact Campus Pride by calling 704-277-6710 ext 0 by completing the following form.

Oops! We could not locate your form.