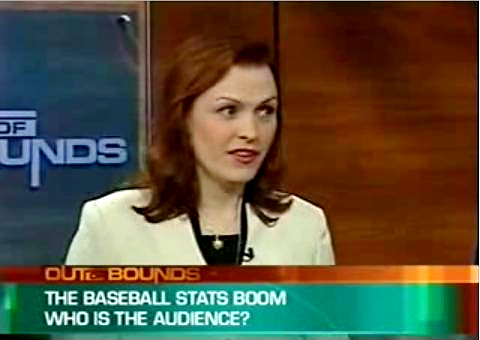 Christina Kahrl is a sportswriter and editor for ESPN.com, and a member of the Baseball Writers Association of America (and one of the first internet writers as well as the first trans* woman voted into its ranks). In 1995, she was a co-founder of the think tank Baseball Prospectus, the outfit that has subsequently given the world Nate Silver and a couple dozen bestselling books as an industry thought leader.
As Chris back in the '80s, Christina attended the University of Chicago, where she was an honor scholar and joined Phi Kappa Psi fraternity. As a Greek, she was a chapter officer with multiple pledge sons, and since coming out has found support from her brothers.
As a writer, beyond ESPN and Baseball Prospectus, she has contributed to SportsIllustrated.com, the New York Sun, Salon.com, Slate, Playboy, Pride magazine, The Windy City Times, and the Washington Blade. She has helped launch the careers of dozens of writers and analysts in sports during her decade as the Executive Editor at Baseball Prospectus, as well as and when she was the Acquisitions Editor of Brassey's Sports, where she helped popularize performance analysis of basketball. She is also the Associate Editor of the ESPN Pro Football Encyclopedia. An out trans* woman, she was elected into the inaugural class of the Gay & Lesbian Sports Hall of Fame in 2013.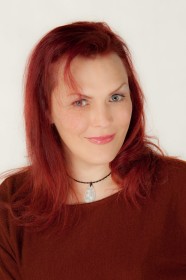 As an activist, Christina has worked on police reform in Chicago on behalf of the trans* and genderqueer youth most at risk for police harassment (leading to the promulgation of a new Chicago Police Department general order in 2012), fair housing, and on public accommodations issues where they impact the trans* community. She is active on the boards or advisory boards of Equality Illinois, the Trans Life Center, the You Can Play project, and the Lakeview Action Coalition.
Topics: Transgender issues and identity, creating mainstream acceptance in the workplace for trans* professionals, coming out as trans* to your fraternity brothers, working in sports as a woman vs. working as a man, policy reform to achieve equality for trans* folks, sabermetrics in pro sports, sports & the entrepreneurial experience.
NOW ACCEPTING SPEAKING DATES.  Please contact Campus Pride  by calling 704-277-6710 ext 0 or fill out the form below.
Oops! We could not locate your form.