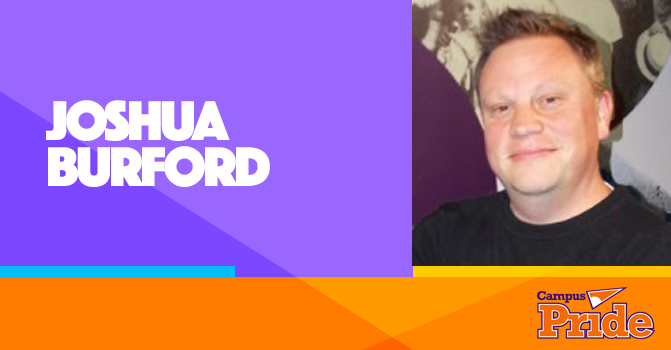 "Joshua Burford has had a tremendous impact on the local Charlotte LGBTQ community conversations, priorities, leadership, culture and history. In particular, he has nearly single-handedly orchestrated the creation of the first-ever Charlotte LGBTQ Community Archive and has begun collecting and preserving local history that spans over six decades"
Josh Burford is an award-winning historian, archivist, and educator with over 20 years of experience creating stronger communities for Queer and Transgender people across the U.S. He is perhaps best known for his work to preserve and make accessible the Queer history of the American South through the development of archival collections and oral histories.
Josh is a nationally recognized educator and trainer who has worked with K-12 schools, colleges and universities, corporations, and non-profits to bring greater knowledge about the ways each can be more inclusive of diverse identities, engage in self-evaluation about best practices, and can create pathways for increased retention of minority individuals.
Josh is a native of Alabama who grew up in Anniston. He attended The University of Alabama for his undergraduate degrees in English and History. Josh finished his Master's degrees in 2006 with an MA in American Studies (with a concentration in LGBT history of the late 20th century) as well a Masters in Library and Information Studies. His specialties include working with communities of color, diversity education, student development, and the creation of archives for the preservation of community history. A historian and archivist by training, Josh is passionate about education and advocacy for Queer Youth and the preservation and documentation of Southern Queer History.
In 2013 Josh began a project to document the Queer and Trans history of Charlotte North Carolina. This project has created new pathways to understand the complex and invisible history of Queer and Trans communities in the American South and has allowed Josh the opportunity to take the history of Charlotte into museums, boardrooms, schools, and virtual spaces all over the world. Josh is committed to the work of creating more affirming spaces for underrepresented groups in all walks of life and continues to advocate for those without a voice whenever he can.
Speaker Keynotes
Advanced Queer Language: A History Lesson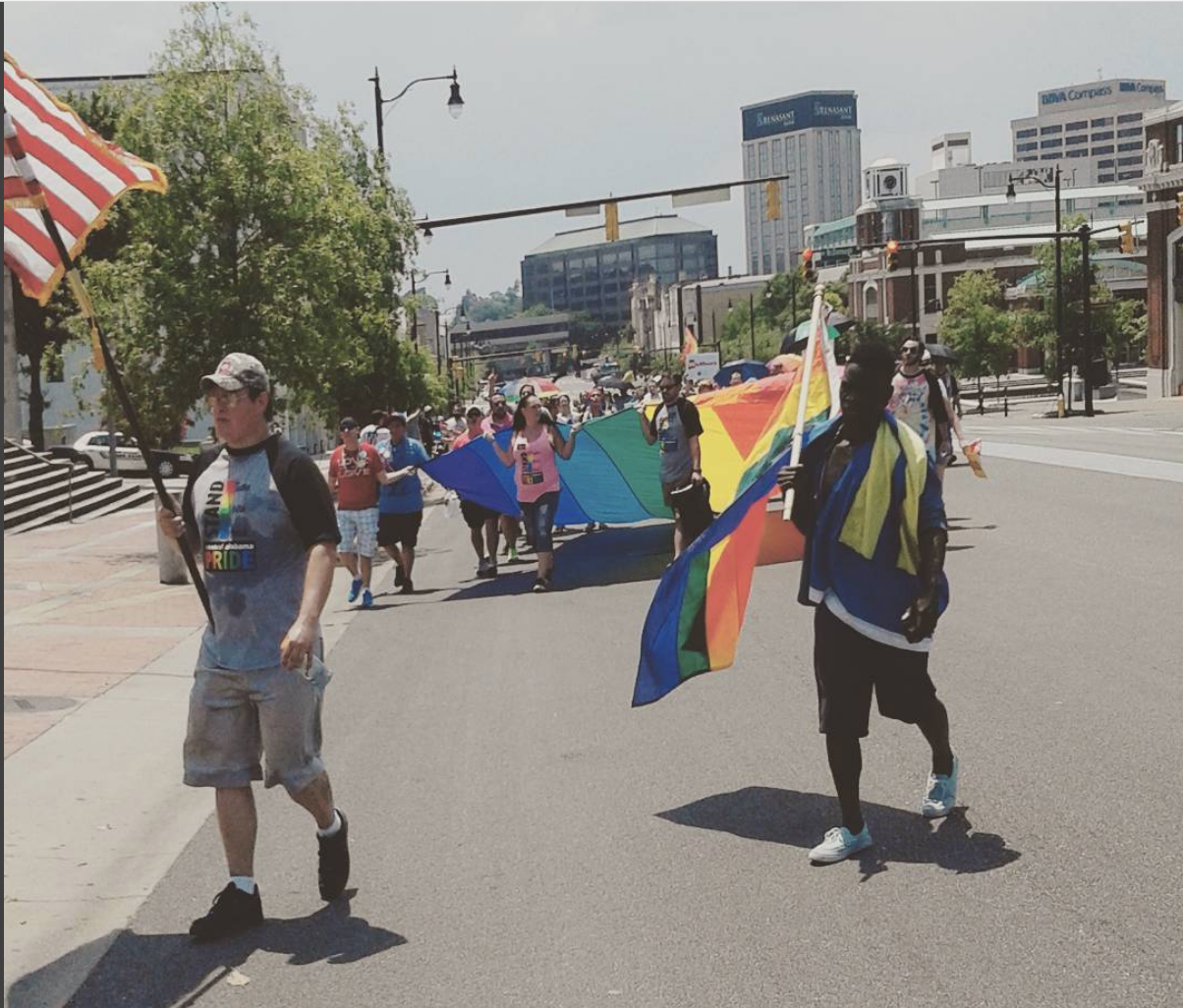 This workshop is designed to give participants an overview of the development of the Queer and Trans community by looking at changing language over the past 100 years. As the community has come of age and become more visible, the language that we have been called and what we have called ourselves has created a community that is vibrant, organized, and increasingly complex. By understanding how and why we went from a "Gay" community to a diverse "Queer" community, we can see both where the community has come from and where we are going. Understanding our language can empower Queer and Trans youth in their efforts to organize and connect us back to our Queer and Trans elders who have lived this fight for generations.
Get Off Your Ass: The Radical Shift in Queer Activism (1986-2012)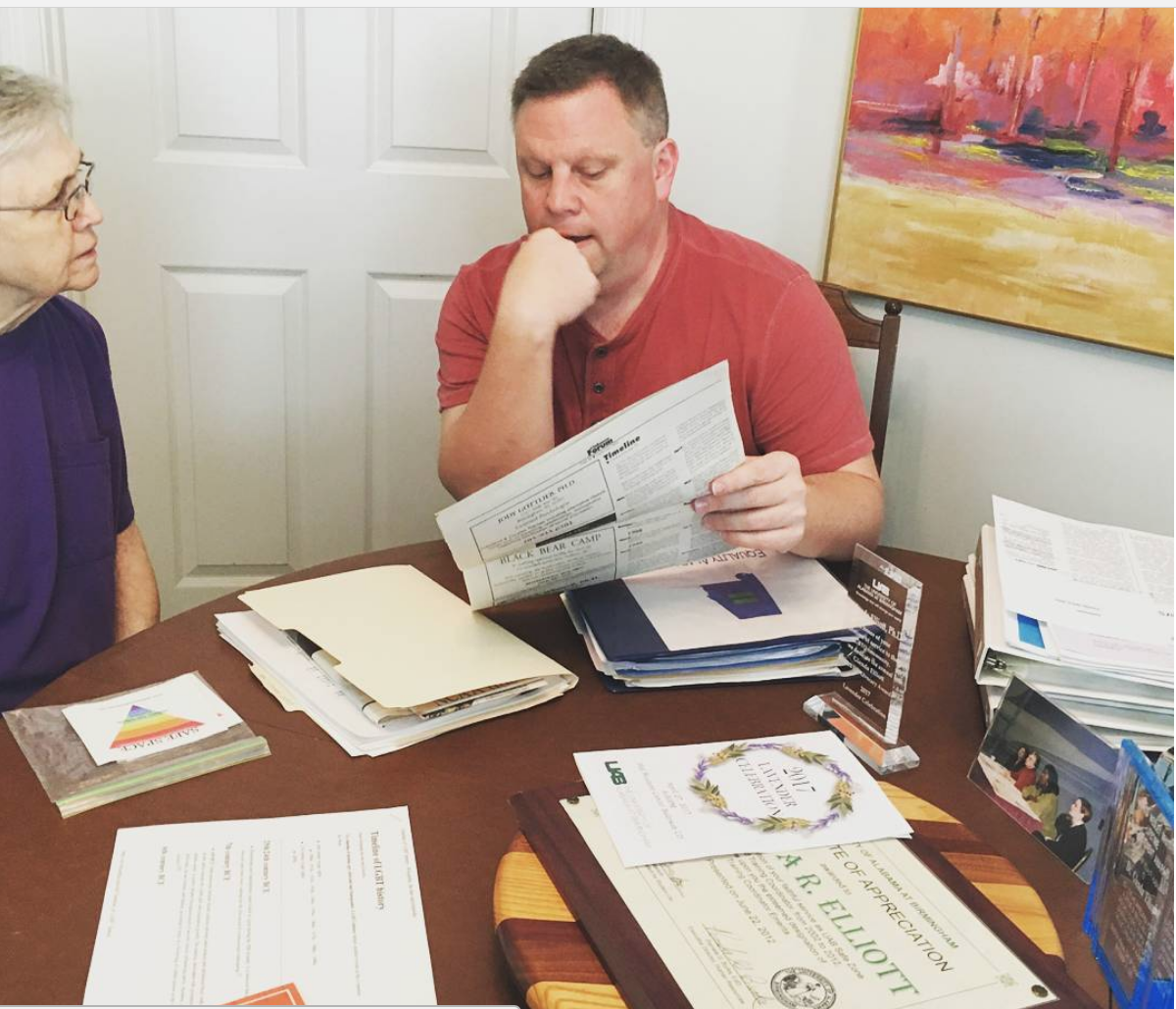 Before any fights for marriage or military, the Queer community had a diverse platform of issues that it was seeking to change. Liberation organizing saw not simply our rights as the goal, but an interconnected web of issues that included immigrant, the environment, and civil liberties for the disenfranchised. In response to an increasingly conservative movement within the Gay community, the Queer community emerges to help steer the momentum of activism in a direction that more resembled our past. This talk will introduce Queer and heterosexual people alike to the roots of modern radical activism and show how the efforts to create an intersectional modern Queer community are rooted in the belief of liberation from oppression for all people. This talk will discuss individual activist groups from the modern era and how they continue to influence our present.
Not Just Cis History Anymore: Trans Exclusion in Queer History
While the study of Queer history remains at the fringes of academics, the study of Transgender history remains only an occasional footnote. Trans identified people have been at the core of every Gay/Lesbian movement in the 20th century and yet they remain at the edges of what we know about our own community history. This talk is designed to recover those stories from the past and connect them to the work being accomplished in the present. By placing Transgender people in the correct context we can see all the places where they have been champions for all LGBTQ people, and the ways in which their lives have been rendered invisible both through neglect and on purpose. This talk will also show how we can work in the present to make certain these narratives are collected, preserved, and what we should be doing to make certain that we don't lose them again.