CenterLink hosts free webinar to inform LGBTQ Centers how to host the Campus Pride Online College Fair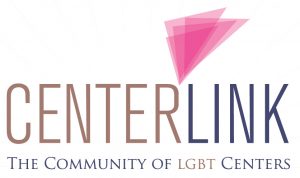 Register for this webinar and learn how your LGBTQ center can provide access to queer youth to find colleges. The Campus Pride Online College Fair is Thursday, March 17, also St. Patrick's Day.
Access and affordability of higher education is an ongoing concern for many prospective students and their families.  For lesbian, gay, bisexual, transgender and questioning (LGBTQ) youth, picking the right college can be even more challenging.   The national online LGBTQ college fair (#LGBTQCollege411) will feature over 40 LGBTQ-friendly campuses, financial aid information and scholarship resources.  Prospective students can also win up to $5000 in prizes.


Learn how your LGBTQ Center may participate and become a partnering organization with a special "college prep" event that day.  Plus, hear from Time Out Youth Center our featured partner from last year and what they did to encourage prospective students and families to get started applying for college.   Since 2007, Campus Pride has provided LGBTQ and ally youth and their families FREE college fairs as well as easy, comprehensive resources and services to identify LGBTQ-friendly colleges and universities.  Sign-up to learn more about opportunities for partnership.
Campus Pride is the leading national educational organization for LGBTQ and ally college students and campus groups building future leaders and safer, more LGBTQ-friendly colleges and universities. The organization provides resources and services to thousands of college students and nearly 1400 campuses annually. Learn more online at CampusPride.org.