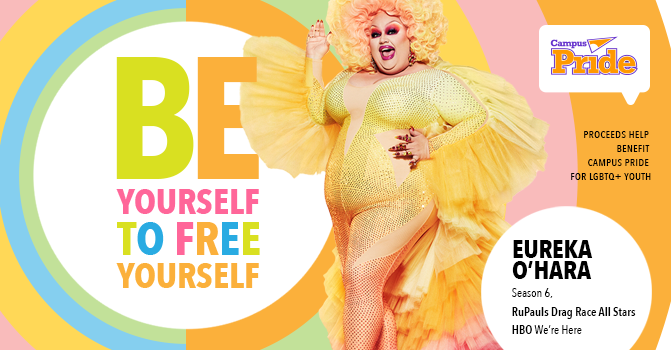 Eureka O'Hara from HBO's We're Here and RuPaul's Drag Race AllStars Season 6 announces her first-ever college campus tour, "Be Yourself to Free Yourself."  Campus Pride will be handling all bookings nationwide for Eureka's college tour for this Fall 2021 and Spring 2022. A portion of the proceeds from every booking will benefit LGBTQ youth with Campus Pride. Inquire about booking Eureka for your campus, go to campuspride.org/eureka.
David Huggard, also known by their stage name Eureka, is a multi-talented actor, singer, public speaker, and world renowned drag queen. Eureka currently appears on RuPaul's Drag Race All Stars Season 6 and was a finalist contestant on seasons 9 and 10. They also star in the Emmy-nominated HBO show We're Here alongside drag superstars Bob the Drag Queen and Shangela.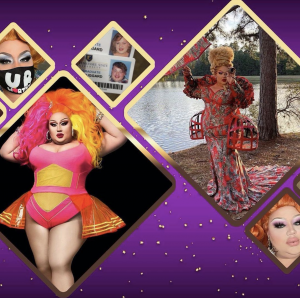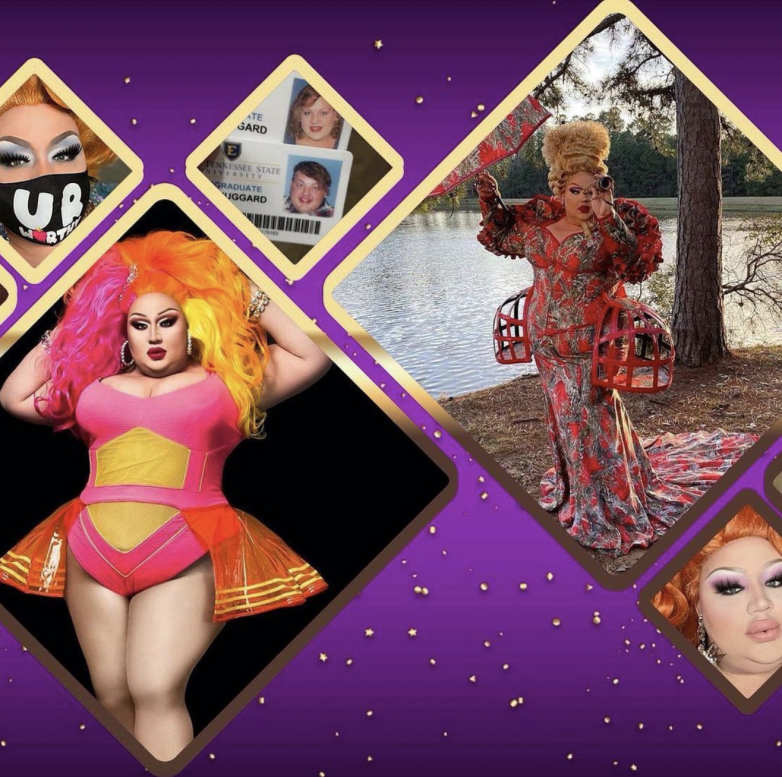 "I'm just excited to be a part of this. Campus Pride is a really cool organization because they work with a lot of collegiate youth," says Eureka, "They work with so many GSAs across the country. When I was in college, if it wasn't for my GSA, I don't know what I would have done."
At 18 years old, David began their drag career while also transitioning taking the name Erica. Living as a trans woman in east Tennessee presented many challenges, all of which had the benefit of generating growth and further introspection. That further introspection led them to realize they were non-binary and began their de-transition.
"Eureka is one of Campus Pride's biggest supporters and is an inspiration to LGBTQ youth," says Campus Pride Executive Director Shane Windmeyer, who also performs using the drag name Buff Faye. "Eureka has opened so many doors for trans and nonbinary queens. They expand the meaning of what drag is and encourage LGBTQ youth to redefine boundaries."
Since RuPaul's Drag Race Season 9 &10, Eureka has promoted Campus Pride and helped the organization fundraise annually by donating their time. This year Eureka recently joined Campus Pride's Chairs Circle to continue offering support to the organization's work across the country. Learn more about Campus Pride and the Speaker and Entertainment Bureau online at CampusPride.org.