Apr 3 2014 in Campus Pride, News & Updates, Press Releases, Shane L. Windmeyer, Shane Windmeyer, Transgender by CampusPride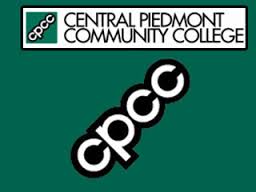 Charlotte, NC – Central Piedmont Community College (CPCC) responded on social media less than an hour ago via a response to a post by Campus Pride Executive Director Shane Windmeyer.
The post shared Campus Pride's full statement issued this morning encouraging a response by CPCC to the reports of harassment toward Andraya Williams stating: "Now is the time to apologize and begin enacting transgender inclusive policies, programs and practices to ensure this does not happen again. The complacency and excuses must stop before this escalates any further."
The CPCC Facebook post read:
Online community, regarding recent discussions in the LGBT community about the College and one of our students, Central Piedmont Community College (CPCC) is an open-door, open-access institution of learning, and we are proud of its rich diversity. CPCC has a 50-year history of being fair, respectful and considerate of all students. The College does not tolerate harassment of any kind.

College personnel have been investigating the incident in question for several days, and the goal is to reach an amicable resolution with the student in the near future. The College is examining its policies and procedures to be certain that they are in compliance with current laws. The College will work to ensure those policies are clearly communicated.

We intend to have on-going dialogue with local and state LGBT leaders, including the College's own LGBT organization, as we continue to address this issue.
According to Q-Notes, the attorney for Williams from the LGBTQ Law Center of the Freedom Center for Social Justice has not heard anything from CPCC, other than a letter on mediation services.
Windmeyer says that Campus Pride is encouraged that CPCC wants to work with its LGBT students to "address this issue."  He also noted that CPCC students now have "the ear of the administration" to share specific trans-inclusive policies, programs and practices that they want to see implemented moving forward.  He believes the student protest planned for this Friday at noon on the Central Piedmont main campus is the place for CPCC students to rally and share exactly what they want CPCC to do.
"Lets not forget about Andraya and the safety of all transgender students," said Windmeyer. "She deserves an apology and she wants to be sure this does not happen again by taking necessary steps to train campus staff and enact trans-inclusive policies."
Campus Pride along with dozens of other Charlotte community organizations have expressed support for CPCC students and will be in attendance at the protest planned for this Friday.
Campus Pride is the leading national educational organization for LGBTQ and ally college students and campus groups building future leaders and safer, more LGBTQ-friendly colleges and universities. The organization provides resources and services to thousands of college students and nearly 1400 campuses annually. Learn more online at CampusPride.org.