Jul 11 2014 in Uncategorized by CampusPride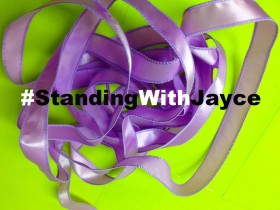 July 11, 2014 – Today the U.S. Department of Education granted George Fox University a "religious exemption" to Title IX regulations regarding housing, restrooms and athletics as they apply to transgender students. In early April, Jayce Marcus filed a complaint against George Fox University in Newberg, Ore., after being denied housing with other male students and being told he could not have a waiver to live off campus.  The complaint with the Department of Education alleged gender discrimination prohibited by Title IX of the Civil Rights Act.
According to PQ Monthly, a Portland-based LGBT magazine, the Education Department this week officially denied Marcus's complaint, quickly granting the university a "religious exemption" from having to follow portions of Title IX that administrators say conflict with the school's theological views.
"George Fox University, without telling us, requested a religious exemption to the Title IX regulations regarding housing, restrooms and athletics as they apply to transgender students," Marcus's attorney, Paul Southwick, tells PQ Monthly. "GFU requested this exemption from the U.S. Department of Education a mere three days before denying Jayce's final appeal to the university and a mere four days before Jayce filed his complaint with the DOE. The DOE granted the request for the religious exemption with surprising speed — only two months, rather than the years it has taken historically to get an exemption. Based on the exemption, the DOE closed Jayce's complaint. The DOE did all of this without telling us anything about the exemption request, despite my repeated calls and emails for information and status updates. After I received their letter, a representative from the DOE told me he was 'not authorized' to discuss the religious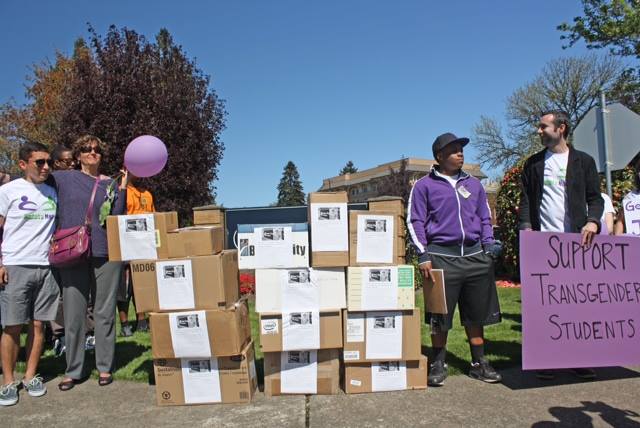 exemption with me. Normally, the DOE decides whether to investigate a complaint within 30 days. In Jayce's case, they made us wait about 90 days, all without telling us the real reason they were making us wait. We are going to appeal the DOE's ruling."
As for Marcus, he is confused and disappointed, telling PQ Monthly, "I'm shocked and disappointed that the federal government has given George Fox permission to discriminate against me and is allowing it to do so with federal funds, but I'm not giving up. I deserve to be treated like the other men on campus. Apparently, the university disagrees, as they have made clear by forcing me to live off-campus. The university is operating under the doctrine of 'separate but equal,' and the religious exemption they received now gives the government's stamp of approval to what they are doing. My own tax dollars will fund the university's discrimination against me. I don't understand it and I don't think it is fair."
Campus Pride Executive Director Shane Windmeyer is further concerned by the haste in which this decision was made by the U.S. Department of Education. "It usually takes a year or more to have the DOE respond to these complaints. George Fox got this decision in a few months.  The DOE should have let the process on campus continue before granting a discriminatory response allowing a religious exemption to Title IX and sending a dangerous message about how 'religion' can be used as a justification for discrimination.  Transgender lives matter, especially transgender youth who are at higher risk of violence and harassment in society."
Campus Pride in it's "2010 State of Higher Education for LGBT People" reported that more than a third (43%) of all transgender students, faculty and staff fear for their physical safety on campuses across the country.  And more than a third (39%) of transgender students, faculty and staff reported experiencing harassment related to their gender identity/expression. This harassment was often more overt and blatant for transgender respondents and the reported rates of harassment for transgender people of color was significantly higher.
Windmeyer noted that Campus Pride has worked with LGBT students at George Fox University and will continue to do so.   In 2012, George Fox University Senior AJ Mendoza recorded this "It Gets Better" video at Camp Pride speaking about his experience on campus and the associated harms including suicide.  He ends the video reminding other LGBT youth to always remember: "God loves you and I love you."
According to Campus Pride, this is the first religious exemption for a college or university related to Title IX but Windmeyer is "afraid it will not be the last."
"What is frightening about this decision is that it jeopardizes the lives of young people and their safety.  Educational institutions should be a safe space for learning for all students.  Now any private college is emboldened to use 'religion' as a means to justify discrimination. This is plain wrong — and it's a slippery slope with young people lives as stake."
Campus Pride is the leading national educational organization for LGBTQ and ally college students and campus groups building future leaders and safer, more LGBTQ-friendly colleges and universities. The organization provides resources and services to thousands of college students and nearly 1400 campuses annually. Learn more online at CampusPride.org.